Next month is the very popular and well – attended Savannah Black Heritage Festival. Each year, the festival presents programs and activities in the performing and visual arts for every age and interest at schools as well as public venues.
The festivities begin on February 1 with a performance by the Celo Parker Robinson Dance Ensemble in the Johnny Mercer Theater at the Savannah Civic Center. The performance takes place at 7:30 p.m.
The Grand Festival Day will be Saturday, February 9 at the Savannah Civic Center. This full day of activities (10 a.m. to 9 p.m.) is one of the highlights of the festival, and includes top entertainment, retail vending, ethnic cuisine, crafts workshops, and a health fair.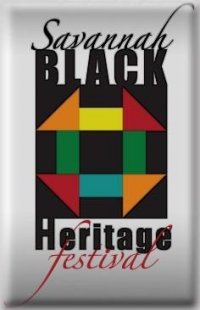 Expect a variety of activities for youth and performances by nationally known recording artists. The entire festival is presented by the City of Savannah and Savannah State University, and all events and activities are free of admission and open to the public.
Exhibits and Events at the Grand Festival Day, Savannah Black Heritage Festival
Sankofa African American Museum on Wheels ~ a detailed display of artifacts commencing with the Middle Passage highlights African Americans' inventions. In the Mason Room.
African American Living & Learning Crafts Village ~ 1 p.m. – 3:30 p.m. Learn how to make drums, dolls, masks and jewelry as well as painting and culinary arts. Reservations are required – call ahead at 912.358.3370.
Live Concerts ~ Starting at 5:30 p.m. Local talent will begin the show, followed by Q Parker, the Grammy award winner and co-founder of 112. Other performers also include The Manhattans and Dru Hill.
Another interesting event is the Future of Jazz, on February 12 at 7 p.m. The presentation includes local and regional performers: Huxsie Scott and granddaughters Markeya Relaford and Eyana Thomas; Skyye Williams and jazz saxophonist Morgan Guerin. Taking place at the Jewish Educational Alliance, 5111 Abercorn St.
Need Savannah Lodging?
Support a local business owner and stay at our comfortable and welcoming historic district bed and breakfast!