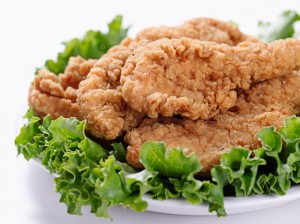 Stay at McMillan Inn Bed and Breakfast and be conveniently located by several Savannah Georgia events that are going on through the summer time and beyond. There are several tours around the area, but if you are hungry for southern cooking and comedy, along with true southern hospitality you must check out  the Paula Deen Tour.
A historic tour and some laughs
From March 1st through December 31st, 2012 you can check out the Dinner Theatre by Hard Hearted Hannah's Playhouse at Paula Deen's Lady & Sons featured on The Paula Deen Tour. This tour is daily except on Sundays and is located at the Paula Deen's Lady & Sons Restaurant
Indulge in delicious food and plenty of theater entertainment. This is a Paula Deen dinner buffet with comedy acts such as: "There's a Bomb on Trolley 409!" featured on The Paula Deen Tour by Old Town Trolley Tours.
What the tour will include:
The tour will include a history of Paula Deen's story of success from a poor upbringing to a rich and prosperous career. View the Savannah Historic and Victorian Districts through the eyes of Paula Deen, you will be taken to specific points of interest related to Paula and her family with a narrated relaxing tour.
Taste a real southern dinner
After a full tour of the city and southern culture, sit down and taste what a real full southern dinner tastes like. Paula's world famous restaurant features southern dinner favorites such as her fried chicken and other favorites. Along with dinner enjoy a performance put on by Hard Hearted Hannah's Playhouse.
Admission: $67.99 (includes tour, dinner, and show)
Phone: 912.-659.4383