July 25th, 2020 by Corey Edwards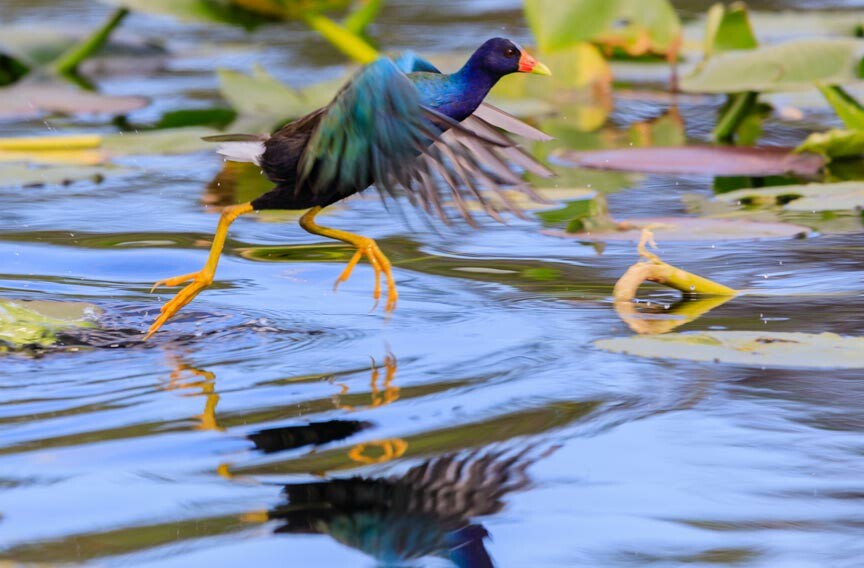 Get out into the great outdoors and discover the natural beauty of the South at the Savannah National Wildlife Refuge. Best of all, what seems like a whole different world is just 15 minutes from downtown Savannah and the door our Savannah bed and breakfast.
There's so much to see and do in Savannah that you never have to leave the city. Nature lovers may feel compelled to do so, however, when they learn that Savannah National Wildlife Refuge is just next door.
Savannah National Wildlife Refuge is located on U.S. 17, about ten miles northwest of downtown Savannah and split almost evenly by the the Georgia-South Carolina border.
At over 30,000 acres, is is the largest wildlife refuge on the Georgia coast. It consists primarily of typical low country freshwater marsh and tidal creek environments, with areas of lowland cypress swamp and upland hardwood forest.
Hiking trails, a scenic drive, and the visitor center are located in the southern part of the refuge. The larger, northern section is mostly of swamp and marsh, with access limited to boats. (more…)