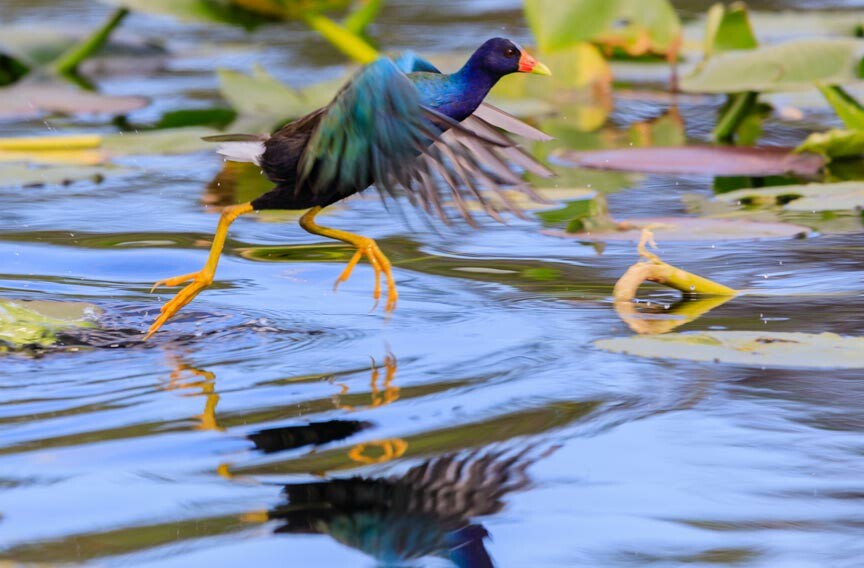 Get out into the great outdoors and discover the natural beauty of the South at the Savannah National Wildlife Refuge. Best of all, what seems like a whole different world is just 15 minutes from downtown Savannah and the door our Savannah bed and breakfast.
There's so much to see and do in Savannah that you never have to leave the city. Nature lovers may feel compelled to do so, however, when they learn that Savannah National Wildlife Refuge is just next door.
Savannah National Wildlife Refuge is located on U.S. 17, about ten miles northwest of downtown Savannah and split almost evenly by the the Georgia-South Carolina border.
At over 30,000 acres, is is the largest wildlife refuge on the Georgia coast. It consists primarily of typical low country freshwater marsh and tidal creek environments, with areas of lowland cypress swamp and upland hardwood forest.
Hiking trails, a scenic drive, and the visitor center are located in the southern part of the refuge. The larger, northern section is mostly of swamp and marsh, with access limited to boats.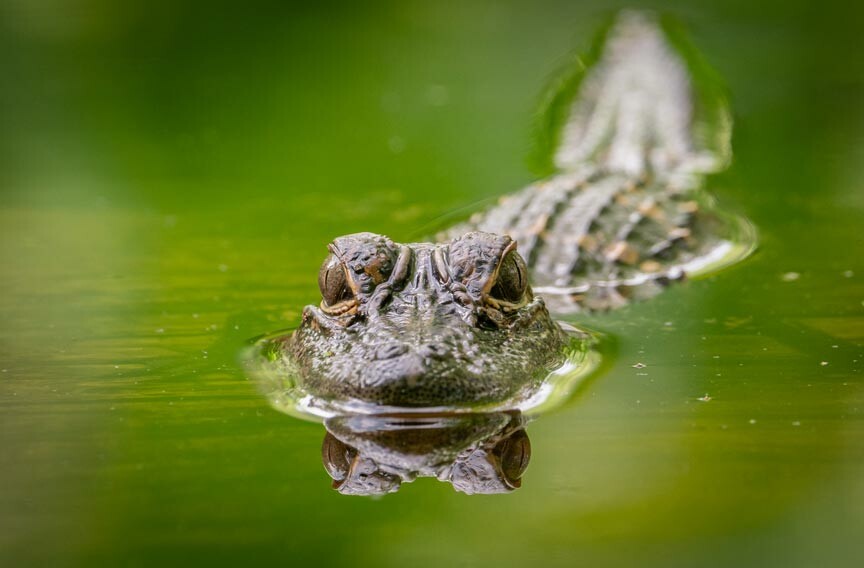 Visiting the Refuge
First time visitors should consider making the Savannah NWR Visitor Center their first stop at the refuge. You'll get a better idea of all there is to see and do at the refuge and can get any questions you might have answered by the friendly and knowledgeable staff.
Hiking and geocaching are popular activities at the refuge but wildlife viewing is the number one draw. Wildlife viewing at the refuge is excellent all year long but best during fall, winter, and spring.
One of the best places to see wildlife in the refuge is along the 4-mile Laurel Hill Wildlife Drive. The adjacent hiking and bicycling trails are also excellent. So what will you see?
The American alligator is definitely on display at the refuge. Visitors have seen upwards of 25 different alligators during one visit! Feel free to watch them but please don't ever approach or feed them.
You'll also see many species of wading and marsh and woodland songbirds. Prothonotary warblers, American redstarts, purple gallinules, swallow-tailed kites, bald eagles, anhingas, and more can be found here, in season. In fact, Savannah National Wildlife Refuge is a birders paradise.
Other creatures who make their home the refuge include bobcats, turtles, white-tailed deer, flatwoods salamanders, manatees, and shortnose sturgeon.
Waterfowl are most abundant from November through February, while alligators and other reptiles are frequently seen from March through October.
Birdwatching and nature photography opportunities are good all year, but are best from October through April when temperatures are mild and many species of waterfowl and other wintering birds are present.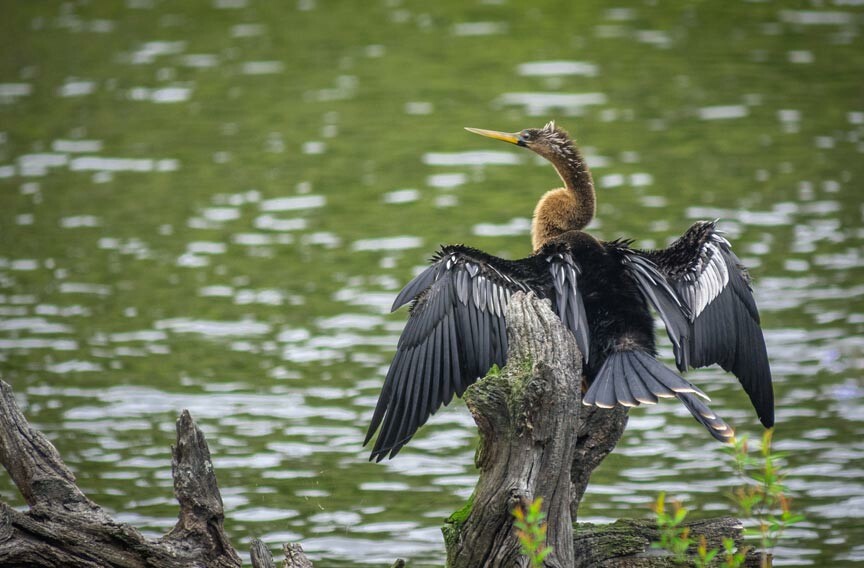 Savannah National Wildlife Refuge
694 Beech Hill Ln, Hardeeville, SC 29927
Open sunrise to sunset every day.
Birdwatching opportunities are good all year but are best October through April. The best months to observe waterfowl are November through February. Alligators care always present but are most visible in the spring and fall.
Visit the refuge website for more information.
Spend the day exploring the beauty of nature at the refuge, then head back to your own perfect habitat at McMillan Inn!