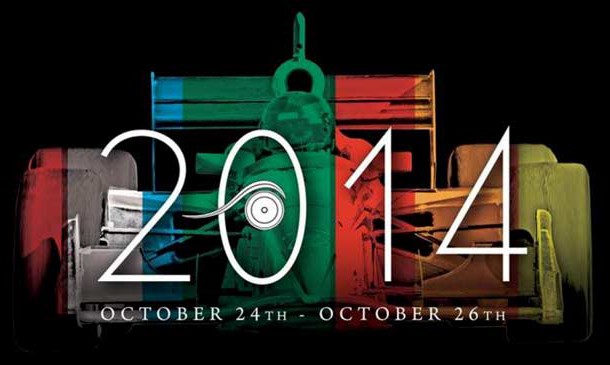 Strap yourself in and get ready to get your hair blown back: the 2014 Savannah Speed Classic is scheduled for October 23rd through the 26th!
Folks don't realize it but Grand Prix racing was born in Savannah and the 2014 Savannah Speed Classic is a direct reflection of that grand tradition, replete with snarling engines, the squeal of hot rubber, and the roar of the amped up crowd.
The 2014 Savannah Speed Classic is a showcase for classic cars like Austin Healey, Lotus, Jaguar, BMW, and Porsche as they're taken to the limits of their power by both professional and amateur drivers on the Grand Prize of America race course.
Held on Hutchinson Island, just across the Savannah River and overlooking the historic district of River Street, the 2014 Savannah Speed Classic includes series and enduros races. But that's not all, the Savannah Speed Classic also offers unique opportunities for spectators to experience the inner workings of racing up close and personal with hot lap rides, test drives, and pit access tickets.
That's right, not only can you thrill to the speed contest unfolding before you on Hutchinson Island's Grand Prize of America Road Course – you can also get in on all the thrills and action! Take a hot lap around the track with a professional driver, test-drive a classic race car yourself, or hunker down in the pit with the pit crew for all the in-your-face race action you can stand.
The 2014 Savannah Speed Classic is an enduring tradition of excitement and history for drivers and spectators alike. Don't miss it!
2014 Savannah Speed Classic
Oct 23 – 26, 2014
For more information and tickets: www.hhiconcours.com/
Savannah Speed Classic Lodging
What better to compliment your Savannah Speed Classic vacation than a stay at McMillan Inn? Spend the day thrilling to the snarl of classic race cars on Hutchinson Island then retire to the classic comfort and tradition of Southern hospitality in our opulent and historic Savannah inn – truly the best of all worlds!