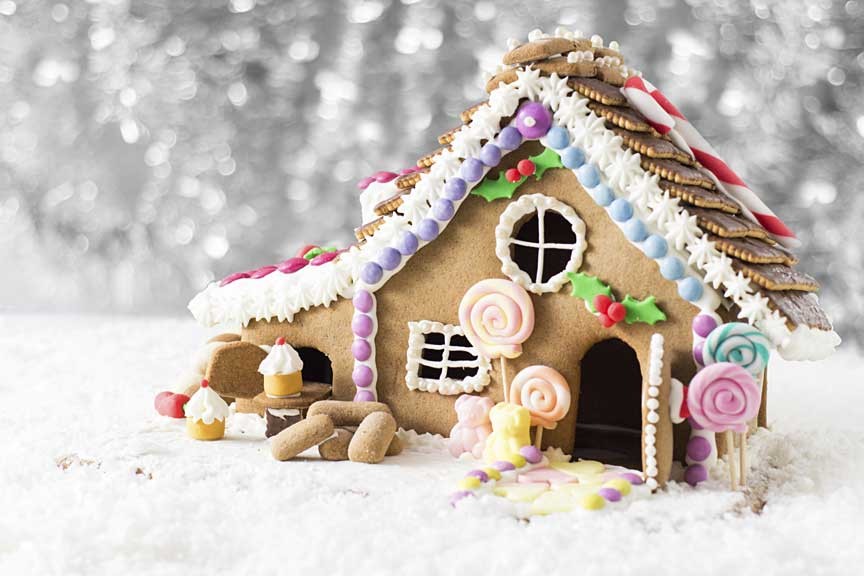 The theme for the Savannah Harbor Foundation's 2014 Savannah Gingerbread Village Competition is "Scenes of the South" – and a more charming display of holiday-themed culinary creations you would be unlikely to find anywhere else!
On display in the lobby of the Westin Savannah Harbor Golf Resort &amp Spa since November 25th, the Savannah Gingerbread Village Competition regularly draws thousands of visitors from all over to marvel, vote for their favorite, and work up Christmas candy appetites all through the holidays.
Prior to the competition, the Savannah Harbor Foundation partnered with Savannah Tech and Virginia College to host a series of gingerbread house building demonstrations to excite and inspire the community before the competition proper – and were they successful! This year's Savannah Gingerbread Village Competition may be the very best, ever!
The Savannah Gingerbread Village Competition is open to anyone and includes two categories: adults, ages 18 and over, and students aged 17 and younger. Prizes of up to $1,500 in cash awards are given out to four winners in each category. Judging takes place well before the display is opened to the public but, thereafter, the public has the opportunity to not only come and view the assembled village but to also cast their own votes in the People's Choice Awards.
The annual Savannah Gingerbread Village Competition is a wonderful, whimsical, edible, and deliciously beautiful sight to behold. Be sure to stop by for a visit and vote for your favorite before they're all gone: December 30th, 2014.
The 2014 Savannah Gingerbread Village Competition
November 25 through December 30, 2014
The Westin Savannah Harbor Golf Resort & Spa
1 Resort Drive
www.savannahharborfoundation.com
Savannah Gingerbread Village Lodging
Gingerbread houses may be fun to see (and eat!) but you wouldn't want to stay in one! For your Savannah vacation, stay somewhere sweet but not sticky: McMillan Inn! Our convenient location in the Landmark Historic District of Savannah means that the most popular Savannah attractions are just minutes away – on foot! – making McMillan Inn the perfect choice for your Savannah getaway!