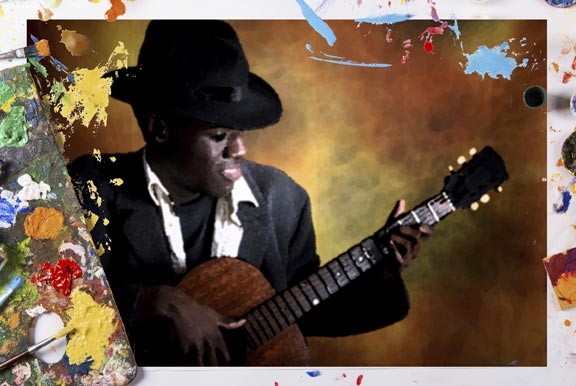 Come experience "The Visual Blues" at Savannah's Jepson Center, curated by Louisiana State University's Museum of Art, January 30th through May 3rd, 2015.
The melding of African American art, music, literature, and poetry in early 20th century America gave rise to the "Harlem Renaissance:" artists and musicians drawing inspiration from – and even contributing to – each other's work. This is the focus of The Visual Blues exhibition currently on display at Telfair Museum's Jepson Center in Savannah, Georgia.
The Visual Blues show is a collection of fifty-two works: paintings, drawings, photos, and sculpture that provide a window into this explosive period of artistic creativity; a scene directly inspired by the burgeoning blues and jazz scene as it spread from the southern states northward between the turn of the century and the 1940's.
While some of the artists included in the show are well known – Jacob Lawrence and Romare Bearden for example – others are lesser so, making the The Visual Blues exhibition even more important in that it brings some recognition to artists whose work might otherwise continue to fade into the mists of time. Many of the works included in this show hail from the collections of the Smithsonian American Art Museum and National Portrait Gallery, the Metropolitan Museum of Art, and the Houston Museum of Fine Arts.
The Visual Blues
January 30 through May 3rd, 2015
207 W York Ln, Savannah, GA
For more information: www.telfair.org
Telfair Museum's Jepson Center Lodging
Savannah is known as "America's best pedestrian city," and McMillan Inn's convenient location in the Landmark Historic District of Savannah further illustrates this. Most of what you're likely here to see – such as The Visual Blues show at the Jepson Center – is easily accessible and just minutes away from our front door, even if you're on foot. Come experience the beauty of historic – and modern! – Savannah and all she has to offer you with a stay in our restored and perfectly situated, 1888 Italianate Revival inn.