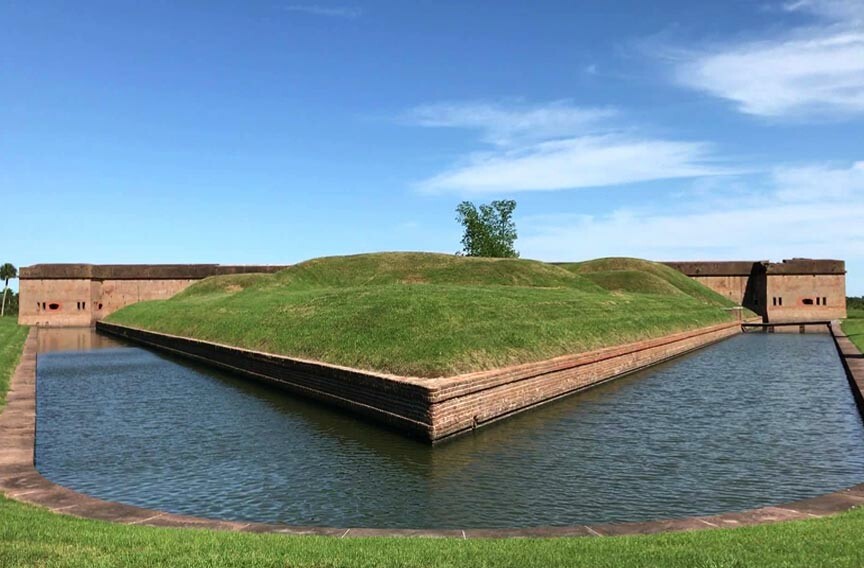 Guests looking for some fascinating Civil War history in Savannah will enjoy a visit to Fort Pulaski National Monument on Cockspur Island, less than half an hour from McMillan Inn.
Fort Pulaski was built on Cockspur Island early in the 19th century as protection for the Port of Savannah. Construction took 18 years, beginning in the 1820's and wrapping up in 1847. The result is the imposing, five-sided, brick fort that you can visit to this day.
Fort Pulaski was a state of the art fortification in its time, with massive, 11 foot thick walls and space for up to 146 cannons. In fact, the fort was deemed impenetrable to any weapon that could could get within its range.
Of course, that was because the fort was built before rifled cannon were invented.
During the American Civil War, the Union Army was able to test out their new, rifled cannons on Fort Pulaski's stout walls. The result? Well, let's just say that rifled canon became the norm and brick fortifications like Fort Pulaski became obsolete.
Since its ignoble defeat by Union artillery in 1862, Fort Pulaski has served as both a WWII naval emplacement and a public park. It was declared a National Monument in 1924 and listed on the National Register of Historic Places in 1966. A Visitor's Center and Museum was added in the 1980s.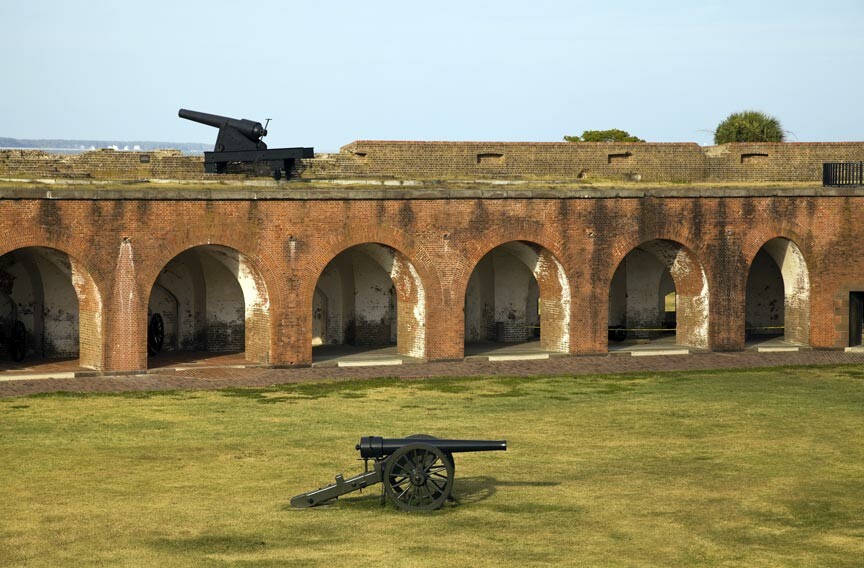 Visiting The Fort
Fort Pulaski is still standing. In fact, it is one of the best preserved forts of its era and sees around 400,000 visitors a year.
Guided tours of the fort will teach you what life was like behind the thick walls. You'll also learn about the fort's lengthy construction and the 1862 Battle for Fort Pulaski. It's always fascinating to see some of the fort's cannon up close, not to mention the still-visible cannon ball damage to the outer walls!
The Visitor's Center includes curated exhibits and a short film that illustrated the history of the fort. A number of special events, including living histories and re-enactments, are held at the fort throughout the year.
If you find yourself thinking that Fort Pulaski looks a little familiar, it may be because you have seen it in a film or two. The historic edifice has appeared in a number of films, including 2009's "The Conspirator" and 2012's "Abraham Lincoln vs. Zombies" horror comedy.
The park is also home to a variety of hiking and biking nature trails. Some of the trails lead to the fort's original construction village and dike system. Others lead to expansive views of views of Cockspur Island Lighthouse and the Savannah River.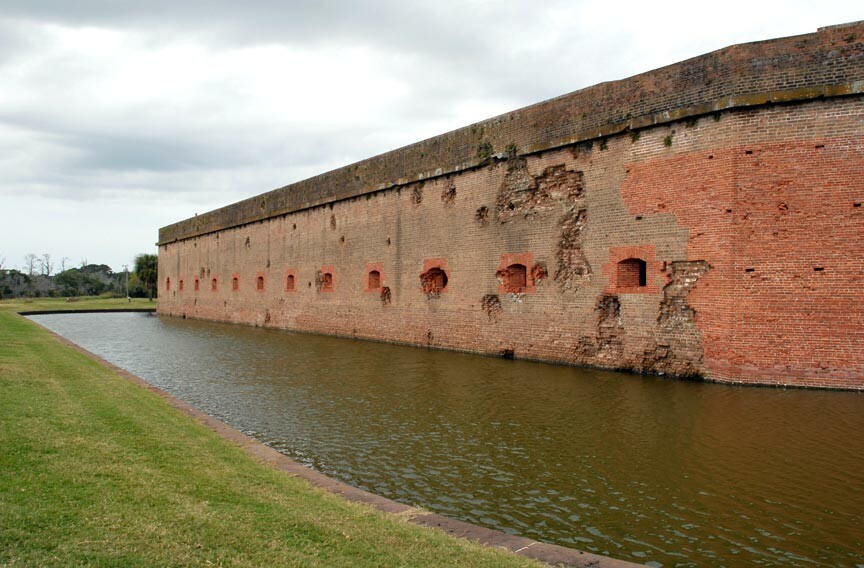 You don't even have to be a history buff to enjoy a visit to the fort. The park is also excellent for sight­seeing, hiking the many trails, bicycling, nature study, pho­tography, and kayaking.
Fort Pulaski National Monument
The fort is located at U.S. 80, Savannah, GA, a pleasant, half hour's drive from our Savannah bed and breakfast.
Consider making Fort Pulaski part of a day trip to Tybee Island. Get out, do some exploring of Savannah's rich history, then come back to your comfortable guest room at McMillan Inn, conveniently located in Savannah's downtown historic district.
Visit the Fort Pulaski website for hours and more information. You can also find the fort on Facebook.