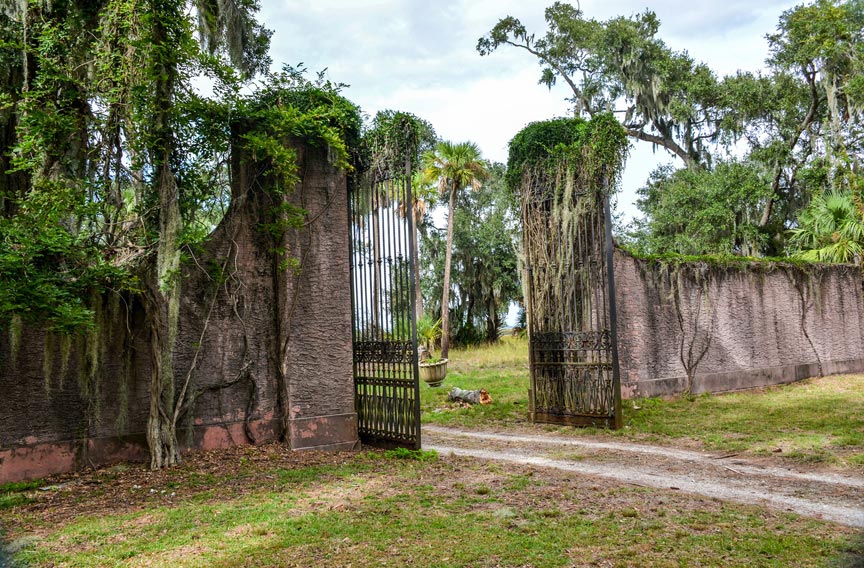 Those looking for some unusual adventure may want to consider a trip to Ossabaw Island. This state-designated Heritage Preserve is accessible only by boat and even then offers only limited visitation.
Ossabaw Island is just 30 minutes from our Savannah bed and breakfast, McMillan Inn but, much of the time, may as well be on the moon. That's because the island is a heritage preserve and restricts casual visitation. Much of the island can only be visited for natural, scientific, or cultural studies.
Despite this, there are ways to enjoy a rare and fascinating visit to the island. The Ossabaw Island Foundation offers a variety of scheduled day trips and overnight stays, as well as guided tours.
Further, the island's beaches are open to the public from sunrise until sunset – just don't go beyond the dunes.
A Little History
Ossabaw Island is Georgia's third largest barrier island, at approximately ten miles long and 7 miles wide at its widest point. Only 9,000 of the island's 26,000 acres are on high ground. The rest are beaches and tidal wetlands.
The island has seen a wide variety of human residents and visitors throughout its history. More than 250 native archaeological sites show that migratory North American tribes lived here seasonally, as long as 5,000 years ago.
As time went on, the natives established more permanent farming villages. Then came the Spanish missionaries, followed by the English landowners with their enslaved laborers. After America's Civil War, the island remained occupied by both the freedmen and some original plantation owners.
After the industrial revolution, the island became a summer getaway for the well to do. In 1978, the State of Georgia purchased the island from its owners to establish Georgia's first Heritage Preserve.
Visiting Ossabaw Island
Those hoping to visit Ossabaw Island should first check to see if there are any upcoming Day Trips or Overnight Trips that interest you. These include Turtle Hatching day trips, Hands-On Archaeology day trips, Indigo Dyeing day trips, and more. Visit the island website for more information.
The other option is to limit your trip to the island's beaches, open sunrise to sunset. While that may sound somewhat anticlimactic, in comparison, it really shouldn't. Ossabaw Island offers 13 miles of pristine beaches, perfect for nature and wildlife lovers of all sorts. The island beaches see loggerhead sea turtles, endangered wood storks, alligators, wild boars and more.
Getting to the island requires a boat but a variety of touring companies and outfitters offer trips to the island. If this sounds like something you'd like to do, let us know and we'll help you put your trip together.
McMillan Inn loves sharing Savannah with our guests!