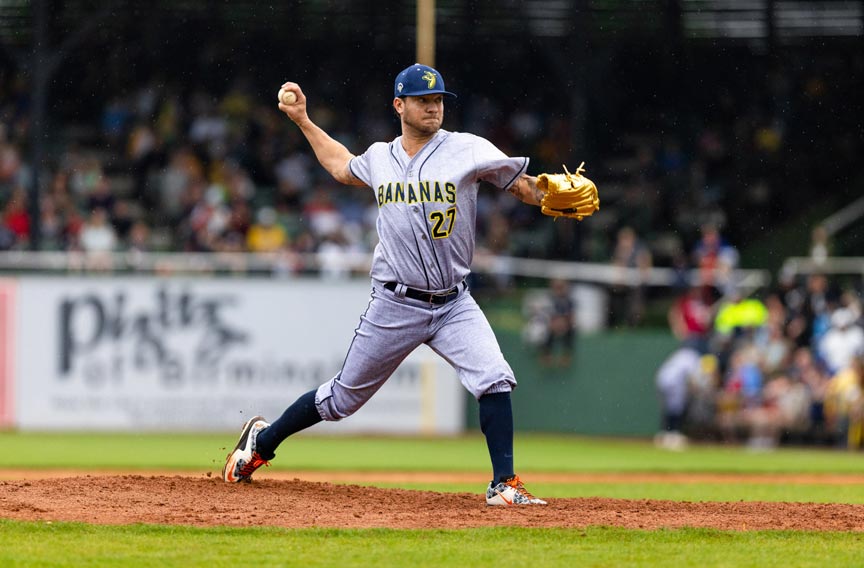 Take me out to the ball game! It's baseball season and that means a chance to catch the Savannah Bananas at home during their 2022 season. If you've never attended a live baseball game, you're in for a treat, especially with the Bananas on the field!
The Savannah Bananas are part of the Coastal Plain League, a wood-bat summer baseball league featuring college players from around the nation. More than that, team members are recruited for their ability to play ball as well as entertain, and entertain they do.
There are choreographed dances every game and each season sees a variety of unique and highly imaginative promotions. You'll see players break dancing, celebrating a run with a Bananaland leap, the entire team in kilts, and much more.
It's not all zany antics, however. The team is here to make the game fun AND to win. Attendees can expect lots of silly fun but also some spectacular baseball. Is it any wonder they have a sellout streak?
Savannah Bananas home games are played at Historic Grayson Stadium, less than ten minutes from our Savannah bed and breakfast, McMillan Inn.
The 4,000 seat stadium was originally built in 1926 and has has hosted such legendary players as Babe Ruth, Lou Gehrig, Hank Aaron, Ty Cobb, Jackie Robinson, and Mickey Mantle. Grayson Stadium also has the distinction of being the first ever ad-free ballpark! Can you even imagine that?
Savannah Bananas 2021 Home Games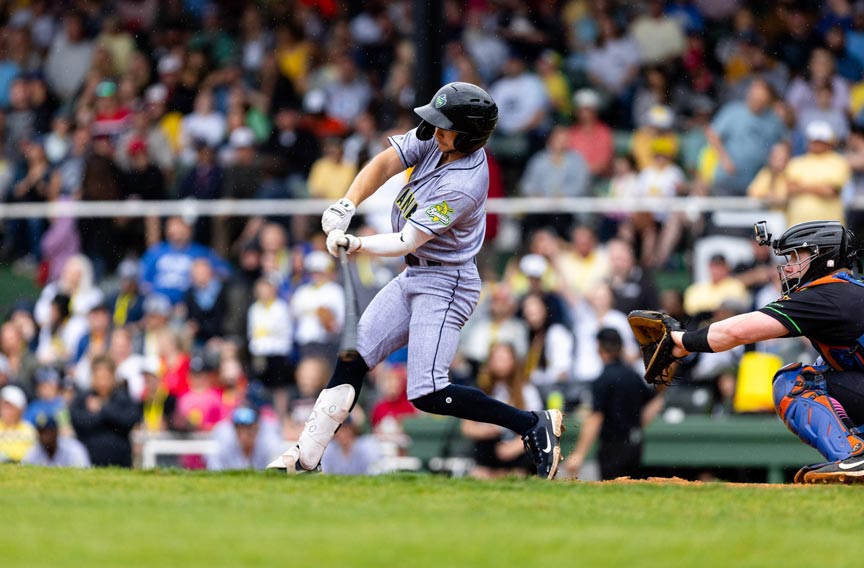 May
26 vs Florence Flamingos
28 vs Macon Bacon
June
1 vs Lexington County Blowfish
3 vs Macon Bacon
7 vs Florence Flamingos
9 vs Macon Bacon
11 vs Wilmington Sharks
15 vs Florence Flamingos
17 vs Lexington County Blowfish
21 vs Lexington County Blowfish
23 vs Macon Bacon
25 vs Macon Bacon
28 vs Macon Bacon
30 vs Florence Flamingos
July
2 vs Lexington County Blowfish
6 vs Florence Flamingos
8 vs Florence Flamingos
12 vs Holly Springs Salamanders
14 vs Lexington County Blowfish
16 vs Florence Flamingos
20 vs Macon Bacon
22 vs Macon Bacon
27 vs Macon Bacon
30 vs Wilmington Sharks
August
19-20 Banana Ball
26-27 Banana Ball
September
2-3 Banana Ball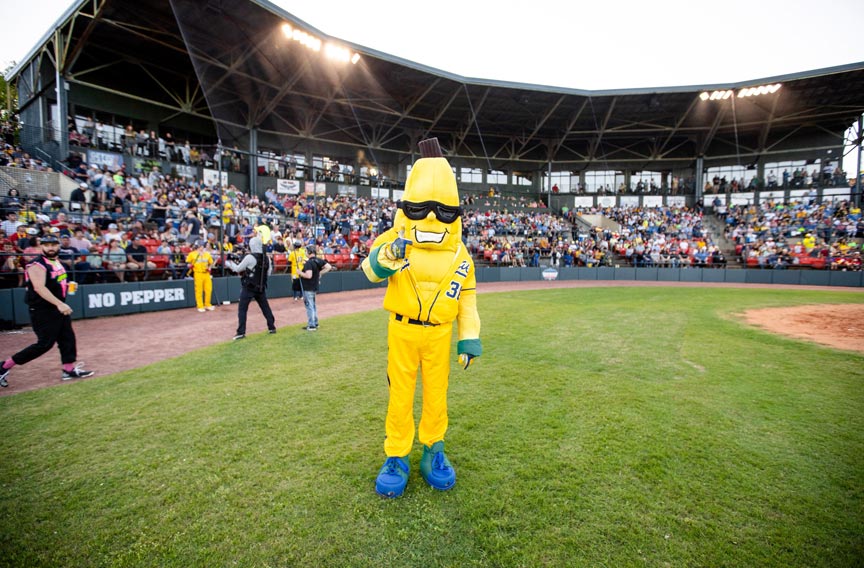 Important 2022 Coastal Plain League Dates
Preseason Exhibition: May 19-25
Regular Season: May 26 – July 30
First Half Ends: June 26
All-Star Game: July 10
Petitt Cup Playoffs: July 31 – Aug 6
The Savannah Bananas 2022 Season home games are selling out fast but a few games are still open. Visit the Bananas' website to see the full, 2022 schedule. You can also follow the team on Facebook.
Have a grand old time cheering your favorite team on at the ball game, then it's literally just a few minutes drive to the comfort of your room at McMillan Inn. Perfect!