July 26th, 2014 by Corey Edwards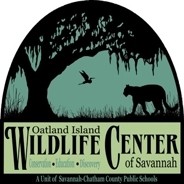 Looking for something wild to do in Savannah? How about a visit to the Oatland Island Wildlife Center of Savannah?
Oatland Island Wildlife Center features 175 acres of maritime forest, freshwater wetlands, and salt marsh habitat, crisscrossed by a 2 mile-long "Native Animal Nature Trail" that affords you the opportunity to view over 60 species of indigenous, North American animals, many of which are considered endangered.