In the past 20 years, craft brewing has taken America by storm. Savannah is no exception and taking a Savannah brewery tour is a great way to get in on this fun and delicious trend!
Since the mid 90's, the number of breweries in the U.S. has quadrupled, with well over 4,000 breweries in operation. Most of that activity is craft breweries (also known as microbreweries). Consequently, craft brewery tourism is up – and why not?
Savannah has its own craft beer community and, therefore, some craft breweries to visit! A Savannah brewery tour is a great way to introduce yourself to a new beer or a new region. Craft Brewers tend to enjoy showing folks around their works and offering tasters. There's nothing quite like sharing your labor of love with others!
The best news is that not one of these craft breweries is more than ten minutes from our Savannah B&B. This means you can enjoy them without going too far out of your way! Our convenient location in the downtown historic district makes this true for most of Savannah's attractions.
Therefore, we've put together a list of Savannah craft breweries that you can visit and enjoy samples at. Cheers!
Enjoy A Savannah Brewery Tour
Coastal Empire Beer Co.
79 Ross Rd – coastalempirebeer.com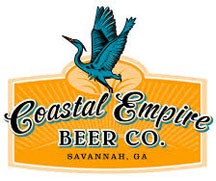 Coastal Empire Beer Co. has been brewing since 2011. They brew a wide variety of beer styles, including year-round staples and daring seasonals.
Tours are encouraged and available Thursdays and Fridays from 5pm to 8pm, and Saturdays from 1pm to 4pm.
Moon River Brewing Company
21 W. Bay Street – moonriverbrewing.com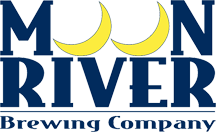 Moon River Brewing Company operates a popular Savannah brewpub and makes its own beer on the premises. They don't offer tours but a visit to their brewpub is almost as good. Be sure to try some of their many beers and be sure to save room for their delicious kitchen menu! Don't miss a chance to sit in their Beer Garden, which they open up when the weather permits.
Service Brewing Co.
574 Indian St. – servicebrewing.com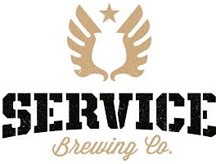 Service Brewing Co. is a veteran-owned and operated craft brewery dedicated to honoring those that have put their lives at risk for their country. Brewing a wide selection of beers, Service Brewing prides themselves on locally sourced ingredients. Stop in to their tasting room for a taste and a tour!
Tour times: Thursdays and Fridays from 5:30pm to 7:30pm, Saturdays 2pm to 4pm.
Southbound Brewing Company
107 E Lathrop Ave – southboundbrewingco.com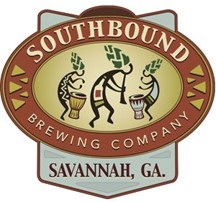 Southbound Brewing Company opened their doors in 2013 and have been tantalizing taste buds ever since. A production brewery, they offer a number of main and tasty seasonal brews.
Half-hour tours are available Wednesday through Friday, 5:30pm to 7:30pm and Saturday between 2pm and 4pm.
Savannah Lodging
The quality of your accommodations can make or break a vacation. McMillan Inn offers Victorian charm, modern amenities, and a convenient location in the Historic District. Let us help to make your Savannah getaway the very best it can be!