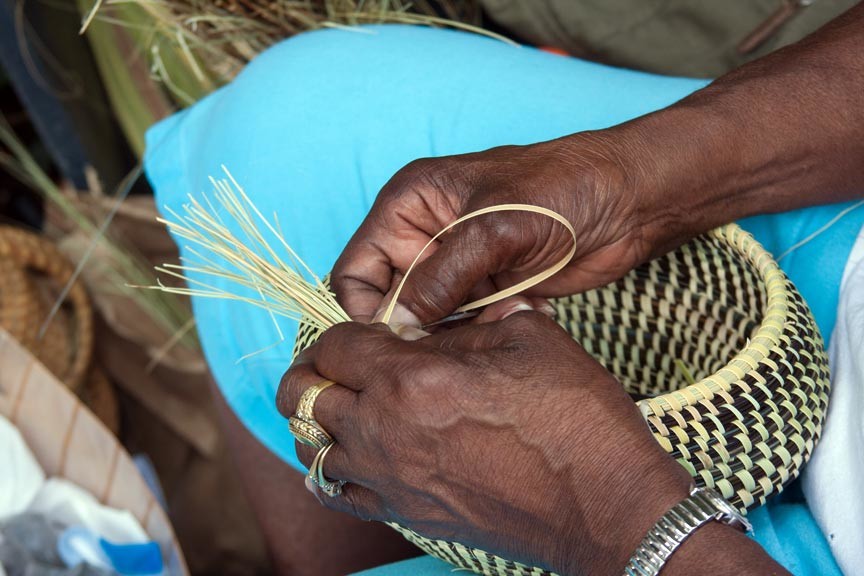 Discover the fascinating world of Gullah/Geechee culture and the tiny community of Pin Point at Savannah's Pin Point Heritage Museum.
Pin Point is a self-sustaining African-American community founded in the 1890's by the first generation of freed slaves. This tiny and historic creole community is located on the banks of the Moon River a few miles south of Savannah. Pin Point is best known as the birthplace of U.S. Supreme Court Justice Clarence Thomas.
The Pin Point Heritage Museum, located in the former A.S. Varn & Son oyster and shrimp factory in Pin Point, is operated by the Coastal Heritage Society. The museum preserves and explores the Pin Point's Gullah/Geechee culture through artwork, artifacts, and interactive exhibits.
Gullah/Geechee culture sprang directly from the traditions of West African slaves brought to work island plantations along the southeastern U.S. coast. Despite essentially belonging to the same culture, "Gullah" refers to South Carolina islanders, "Geechee" the islanders of Georgia.
The Gullah region originally extended from the Cape Fear area on North Carolina's coast to Florida's Jacksonville area and contained some of the richest plantations in the South. Today the term refers to Georgia and South Carolina Lowcountry. Gullah/Geechee culture continues to be passed on through language, agriculture, and spiritual practices.
The Pin Point Heritage Museum offers a variety of exhibits and displays of art and artifacts, as well as film and oral history recordings. The museum, housed as it is in a defunct oyster and shrimp factory, also illuminates the history of Pin Point's now long-gone seafood economy.
The museum offers guided tours and often presents live demonstrations in the outdoor covered pavilion. Demonstrations include traditional Gullah net-making, basket weaving, food prep, and much more.
Pin Point Heritage Museum
9924 Pin Point Avenue, Savannah, GA
Hours: Thursday – Saturday, 9am-5pm
Closed Thanksgiving, Christmas, and New Year's Day
You can visit the museum online at www.chsgeorgia.org or follow them on Facebook.
Savannah Area Lodging
No matter what you want to do or where you want to go in the Savannah region, McMillan Inn is here for you! Our opulent Savannah B&B offers classic comfort in the tradition of true Southern hospitality. What better compliment to your Savannah getaway than accommodations in a historic Savannah home? Book your stay at McMillan Inn, now!