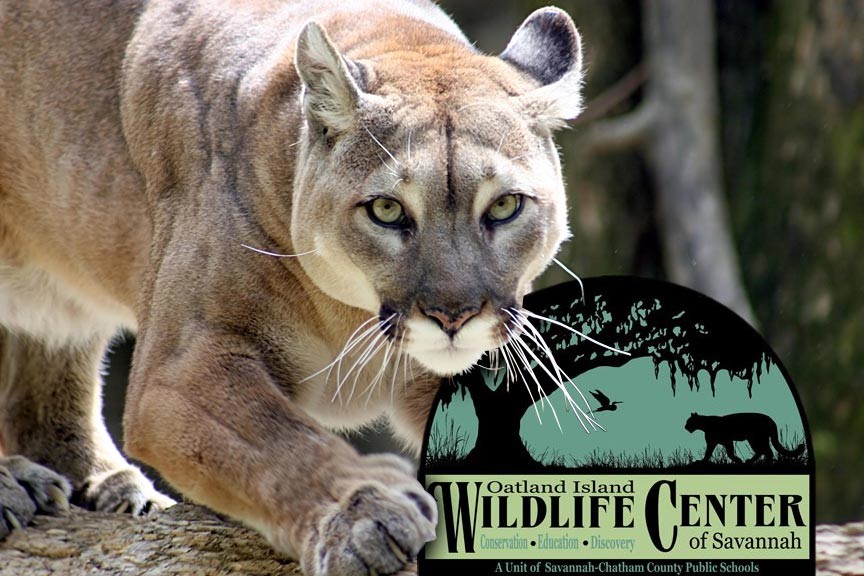 If you love animals and wildlife, you'll love Oatland Island Wildlife Center of Savannah. The facility has over 60 indigenous species on 175 acres of natural habitat. Best of all, you can tour the entire facility via a 2-mile long nature trail loop.
Many people come to Savannah for the city itself. It would be easy to spend a month or more exploring all the history, shops, and restaurants Savannah has to offer. For those visitors who are more nature minded – or just looking for a change of pace – there's the Oatland Island Wildlife Center.
Oatland Island is a great place to see a wide variety of wild animals. Plus you can get out on a refreshing through forest and marshlands in the process. The two-mile trail through Oatland Island Wildlife Center will take you past cougars, falcons, bobcats, foxes, alligators, and more.
The animals at Oatland Island live in their own, respective habitats, in spacious enclosures, along the trail. There are separate areas for predators, birds of prey, reptiles, wolves, hooved animals, and even farm animals.
Popular exhibits include the Alligator Wetlands, a 10,000-square-foot aviary containing several young alligators. Another favorite is the Wolf Wilderness with its pack of grey wolves, armadillo, flying squirrels, and others. The Predators of Georgia enclosure houses cougars and bobcats, while the Birds of Prey exhibit features a variety of owls, hawks – even bald eagles!
Believe it or not, the Georgia Farm exhibit is one the most popular at the wildlife center. Probably because you can touch so many of the domesticated animals while cougars and alligators? Not so much.
Oatland Island Wildlife Center of Savannah
711 Sandtown Road, Savannah, GA 31410
Open daily 10am – 4pm
Visit www.oatlandisland.org or follow the center on Facebook for more information, directions, and up-to-date events.
Savannah Lodging
Savannah's historic McMillan Inn is the answer to your Savannah vacation lodging questions. We're located right in Savannah's Historic District, just two blocks from picturesque Forsyth Park. This puts all the best of Savannah just outside your door, while inside you'll have elegance, comfort, and Victorian charm at your fingertips. Make the most of your vacation with a stay at our luxurious Savannah B&B. Reserve your room today at McMillan Inn.