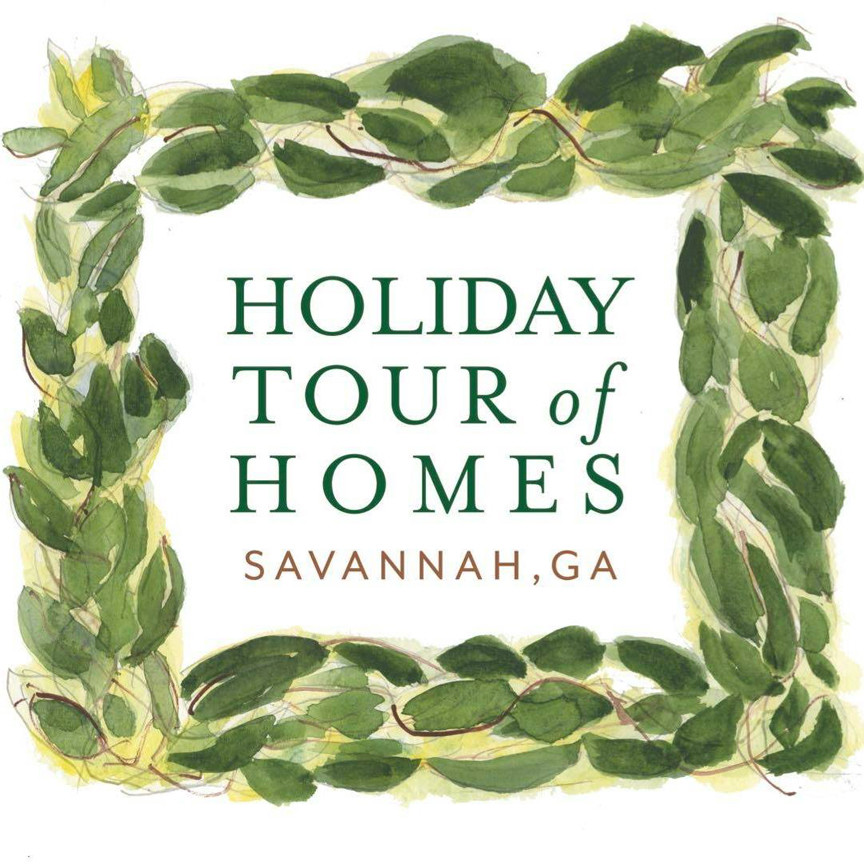 Have you gotten your tickets for the 43rd annual Savannah Holiday Tour of Homes yet? If not, you should while you still can. This rare chance to peek inside up to 14 of Savannah's historic, private residences, all gussied up for the holidays, is only weeks away: December 9th, 2017!
There is always something fun to see or do in Savannah and that's doubly true around the holidays. Christmas-time in Savannah means caroling in Oglethorpe Square and Holidays in City Market. Holley Jolley Trolley Tours and "A Christmas Tradition" at the Savannah Theatre. The Festival of Lights and the Candlelight Tours at the Davenport House.
The Savannah Holiday Tour Of Homes is another popular Christmas tradition. When else are you able to see so many of Savannah's historic residences on one tour? Plus, you will be seeing them dressed in their holiday finest! Decorated in the grand, traditional style befitting their stature and place in history.
This year's Savannah Holiday Tour Of Homes includes seeing up to 14 historic properties. Attendees will have the option of choosing between three different tours. Tour I and Tour II feature 8 homes, while the Full Day Tour features all 14 homes (two homes are on both Tour I and II).
The 2017 Savannah Holiday Tour Of Homes features the following historic residences:
The Andrew Low House
The Harper Fowlkes House
The Green-Meldrim House
The Massie Heritage Center
The Ballastone Inn
The Eliza Thompson House
The Gastonian
The Savannah Bed and Breakfast Inn
The Kehoe House
and many other historic Savannah residences.
Savannah Holiday Tour Of Homes
Saturday, December 9th, 2017 – 10am to 5pm
The Savannah Holiday Tour Of Homes is self-guided, with a guidebook that serves as your ticket at each location. Pick up your guidebook the day of the tour at: Bryson Hall, on 5 E Perry Street.
Savannah Holiday Tour Of Homes tickets can be purchased online.
Visit www.dnaholidaytour.com for more details and directions. You can also follow the event on Facebook.
Savannah Holiday Lodging
After a day of looking at other people's homes, wouldn't it be nice to have a historic, comfortable, and stylish home-base of your own to return to? McMillan Inn is just that – and the perfect choice for all of your Savannah vacation needs! Our lovingly restored, 1888 Italianate Revival inn offers twelve guest rooms and a Carriage House in Savannah's Historic District, just two blocks from Forsyth Park. Book your room at McMillan Inn now before the Christmas rush!