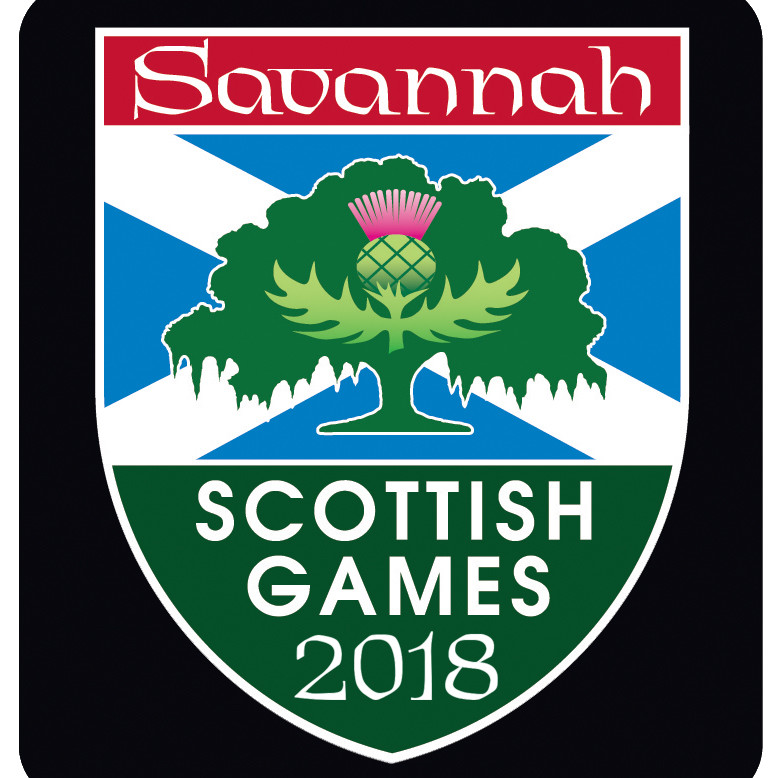 Come out to Savannah's Bethesda Academy Campus for the 42nd annual Savannah Scottish Games. Pipe bands, dancing, competitions, shopping, food, and fun! May 5th, 2018.
The annual Savannah Scottish Games have been a tradition here since 1976. This family-friendly celebration of Scottish culture is always great fun for those of Scottish heritage – and those who wish they were!
The two biggest attractions to this annual event have to be the live entertainment and competitions.
It wouldn't be the Savannah Scottish Games without the games and this event has plenty! Kilt-clad athletes will compete in the Scottish Hammer Throw, the Open Stone Put, Sheaf Toss, Caber Toss, and much more.
It's not all just feats of strength, however. Rhythm, timing, and grace, too, will be put to the test during the Highland Dancing Competitions. The Savannah Scottish Games are the site of the 2018 USIR Highland Dancing Southern Regional Championships.
You can't dance without music and the Savannah Scottish Games offer plenty of that!
Beyond the entertainment provided by the bands Carolina Ceili ("kay-lee") and Lift, there will also be Pipes and Drums!
This year's event will see pipe and drum units from Mercer University, Savannah, the Charleston Police, and the Coastal Florida Police & Fire units.
Other popular attractions include historical reenactments. The Savannah branch of the SCA (Society for Creative Anachronism), the Shire of the Fourth Castle, will demonstrate medieval armored combat, juggling, crafting, and more. Scott Hodges as General Oglethorpe will also be on hand.
Sheep Herding is also in he schedule with Windy Knoll Farm's Scottish Border Collies demonstrating their amazing herding skills. Watch them skillfully direct sheep, geese, and ducks at the call of their trainer's whistle. You'll be amazed.
More than 25 clans will be on hand to celebrate their Scottish heritage – where will you be?
2018 Savannah Scottish Games
May 5th, 2018 – 9am to 4pm
Bethesda Academy Campus – 9520 Ferguson Ave
Visit the Savannah Scottish Games website for more details and updated information as it is made available. You can also follow this event on Facebook.
Savannah Scottish Games Lodging
Make the most of your Savannah vacation with accommodations at McMillan Inn. McMillan Inn is located in Savannah's downtown historic district, putting you just steps away from the best of Savannah. At McMillan Inn, you'll bask in luxurious amenities, opulent accommodations, and enjoy delicious breakfasts. Enjoy the best of old-world, Southern hospitality with a stay at McMillan Inn.