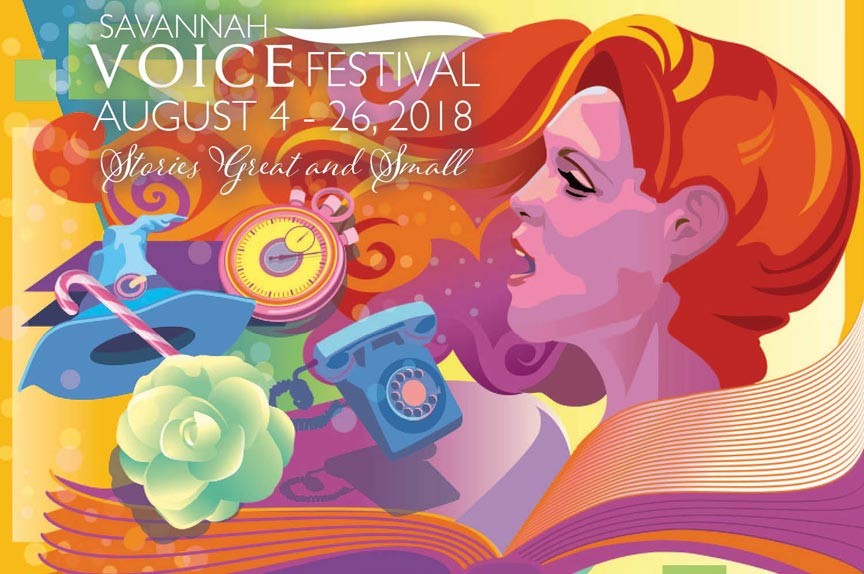 Savannah VOICE Festival returns to various venues in and around Savannah for two weeks of concerts and events celebrating the classical voice – August 4th through the 26th, 2018. This year's festival includes an exciting new addition to the lineup: Savannah Opera!
The annual Savannah VOICE Festival brings over 25 performances and events to Savannah. Concerts, recitals, staged operas, special dinner events, masterclasses, and more. The festival, started by opera legend Sherrill Milnes and soprano Maria Zouves in 2013, has become exceedingly popular.
Savannah VOICE Festival 2018 sees the launch of Savannah Opera! This new branch of the festival adds four operas, ranging from classic to contemporary, to this year's schedule. They include: Verdi's "La Traviata," Menotti's "The Telephone," Humperdinck's "Hansel and Gretel," and the comedic "Speed Dating Tonight!" from Michael Ching.
Savannah VOICE Festival is more than just an opportunity to see and hear fine classical performances in Savannah. It and its sister organization, the VOICExperience Foundation, also help young artists pursue their careers in the performing arts. Consequently, one can feel doubly good knowing the proceeds from your festival ticket go towards furthering the arts.
Savannah VOICE Festival 2018
August 4th through the 26th
Tickets for Savannah VOICE Festival 2018 performances can be purchased individually or as part of a pass. The Savannah Opera Subscription pass will get you in to all four of the festival operas. The Friend of the Festival pass gives you access to ALL events. This includes your choice of performance for each opera, access to the Milnes VOICE Studio, Premium Seating, and more. Individual tickets for the operas start at $22 each and discounted Student, Child and Military tickets will be available at the door for $10.
You can find a full schedule, list of artists, tickets, and more online. Savannah VOICE Festival is also on Facebook.
Savannah VOICE Festival Lodging
McMillan Inn, your Savannah vacation headquarters, offers 12 luxurious guestrooms and a Carriage House – all within two blocks of historic Forsyth Park. When you stay at McMillan Inn, you'll not only experience the best of an era gone by but also the finest in modern amenities. Let McMillan Inn show you the meaning of Southern hospitality.