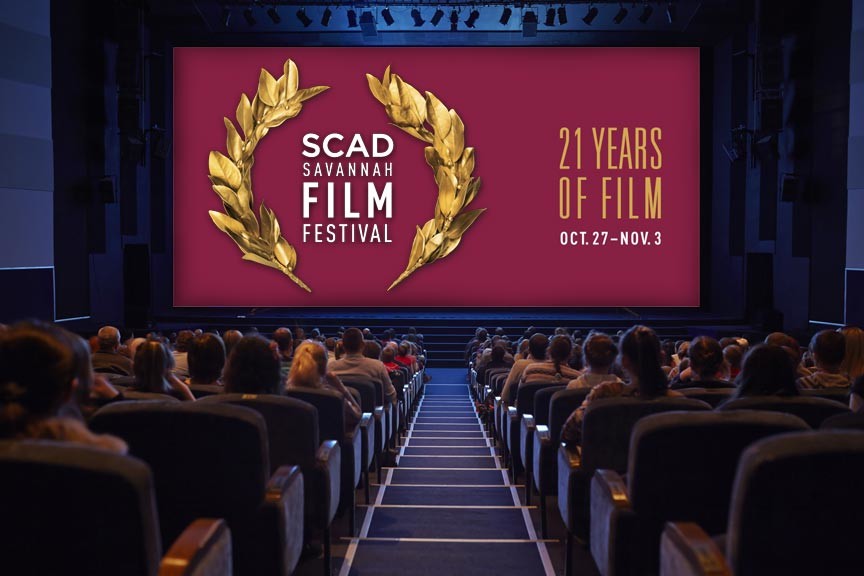 Come to Savannah this October for the 21st annual SCAD (Savannah College of Art and Design) Savannah Film Festival- a week-long celebration of the cinema! October 27th through November 3rd, 2018.
If you're a film buff, you do not want to miss this event! More than 50,000 people attend the annual event – and who can blame them? Savannah Film Festival is 8 full days of documentaries, short films, student films, animated works, and even big Oscar contenders. Previous years have screened such big hits as "La La Land," "Moonlight," "Arrival," and "The Shape of Water."
Savannah Film Festival 2018 a star-studded affair, drawing writers, directors, and Hollywood A-listers. Last year's festivities included appearances by Holly Hunter, Robert Pattinson, Aaron Sorkin, and Sir Patrick Stewart!
The Festival also includes panel discussions, workshops, and lectures for an insider's view of the industry. A variety of special events – dinners, after-parties, etc. – round out the festival. Many of these events let you rub elbows – and more importantly, ideas – with the attendant industry insiders and big name stars. Very exciting.
SCAD Savannah Film Festival 2018
October 27th through November 3rd, 2018
Your Savannah Film Festival pass allows you to attend the events you want and skip others. Come and go as you please! Festival passes come in a variety of access levels. Only interested in seeing a film or two? No worries! Tickets for individual screenings will also be available.
Tickets and a complete schedule will be release on October 1st. Watch for updates on the Savannah Film Festival website or the event's Facebook page.
SCAD Savannah Film Festival Lodging
After a day of movies, what could be nicer than coming "home" to real comfort? McMillan Inn is a lovingly restored, historic Savannah B&B offering 12 lovely guestrooms with modern conveniences like WiFi, Jacuzzi tubs, flat screen TVs, and more. Our convenient location in downtown Savannah puts you smack dab ion the middle of the action, too. Book your stay at McMillan Inn now, before all the rooms are snapped up!