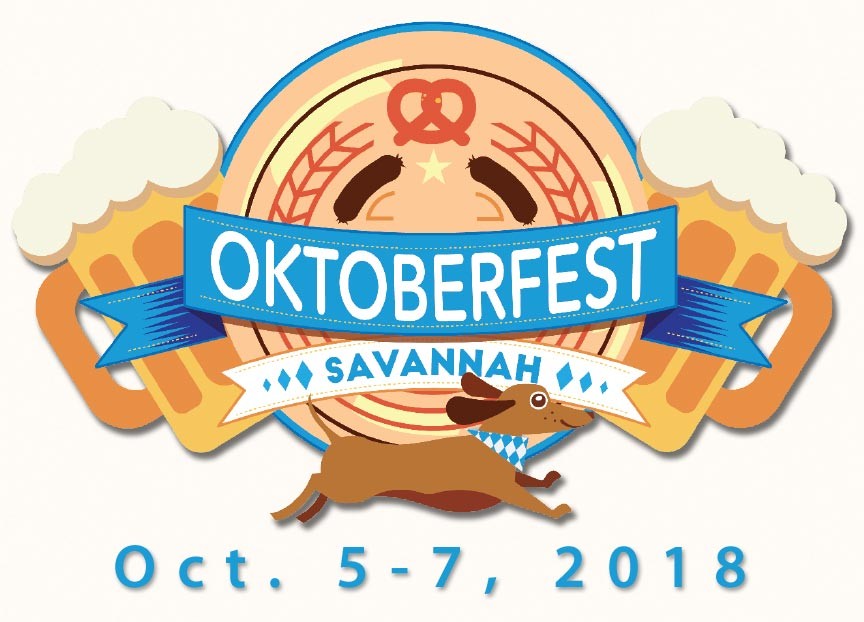 It may be hard to believe but Oktoberfest is just around the corner. Can't make it to Munich? No worries! Savannah has got you covered with Savannah Oktoberfest 2018, our annual celebration on River Street! October 5th through the 7th, 2018.
Everyone loves Oktoberfest – or ought to, anyhow. How can you not?
Oktoberfest is the world's largest beer festival and fair. The 16-day folk festival has been held in Munich every year since 1810, from late September to the first weekend in October. The event attracts millions to Munich each year. It has also spawned literally thousands of related celebrations worldwide, making it one of the most widely celebrated, secular events in the world.
Savannah Oktoberfest 2018 is proud to be part of such a beloved tradition. Our own celebration occurs each year on River Street, drawing a very merry crowd, indeed. You'll see plenty of folks decked out and celebrating in dirndl, lederhosen, and other traditional garb.
A Savannah Oktoberfest isn't just costumery, however. There will also be live polka music, clogging, chicken dancing, and plenty to eat and drink! Beer, wine, bratwurst, sauerkraut, and gigantic, warm pretzels, will be among the offerings. Non-traditional items like Italian ice and kettle corn will also be available, plus food from River Street bars and restaurants.
Another reason to attend Savannah Oktoberfest is the Juried Arts & Crafts Show. Regional artisans will be offering fine, handcrafted wares of every kind. Oktoberfest also falls on the first weekend of the month, which means First Friday Fireworks will also be part of the festivities.
And we still haven't gotten to one of Savannah Oktoberfest 2018's biggest attractions …
Savannah Oktoberfest Wiener Dog Races!
The 41st annual Savannah Wiener Dog Races are scheduled for 11am, Saturday, October 6, 2018 at Morrell Park. If you've never witnessed the spectacle of these cute, little, long bodied, short-legged, dogs desperately bounding along then you're in for a real treat!
Dachshunds come from all over to compete in one of Savannah's most fun family events of the entire year. Categories go beyond "fastest" to include "best dressed dog" and "best dressed dog owner."
So go ahead and come out for Savannah Oktoberfest 2018 – it's a Tyrolean spectacular!
Savannah Oktoberfest 2018
October 5th through the 7th
on Savannah's River Street Plaza
Friday: 4pm to 10pm (fireworks at 9:30pm)
Saturday: 10am to 10pm
Sunday: 10am to 5pm
Learn more at https://savannahswaterfront.com
Savannah Oktoberfest Lodging
McMillan Inn is located downtown, just blocks from River Street and Savannah Oktoberfest 2018. The convenient location of our Savannah B&B puts you within walking distance of the city's best museums, galleries, dining, shopping, and historical points of interest. Treat yourself to a stay at McMillan Inn today!