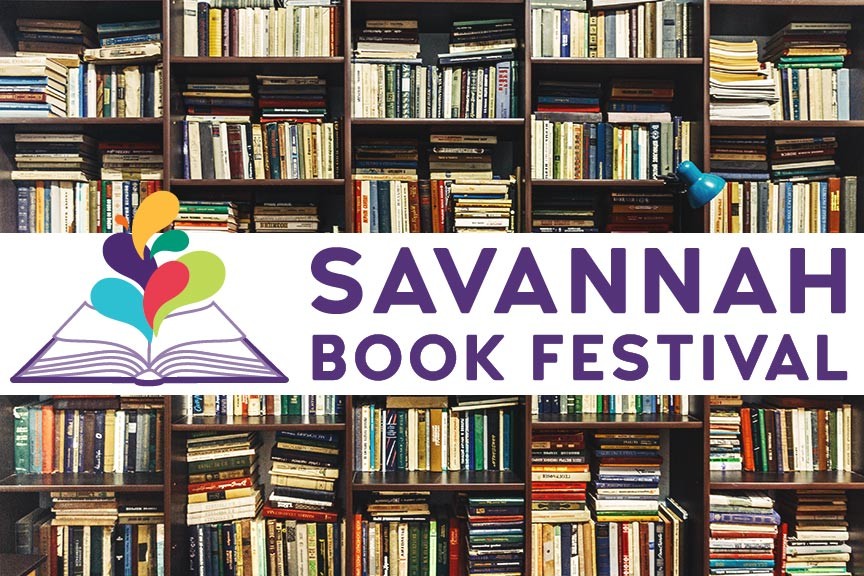 Savannah Book Festival 2019 is almost upon us! This year's festival of book sales, signings, readings, seminars, and other presentations with popular authors is scheduled for February 14th through the 17th, 2019.
Savannah Book Festival brings acclaimed and popular writers to Savannah every year. It's a great way to meet your favorite authors, collect autographs, new books, and discover new authors.
This year's Headline Event authors include George and Paula Saunders, Daniel Krauthammer, plus Lynn Vincent and Sara Vladic. Festival Saturday will see over forty authors giving talks and signing books in seven venues around three of Savannah's historic squares: Telfair, Wright, and Chippewa.
Best of all, Savannah Book Festival author presentations on Festival Saturday are free and open to the public. Don't dawdle, though. Seats are available on a first-come, first-served basis and will fill fast!
Savannah Book Festival 2019 Schedule
Opening Address – George and Paula Saunders
Thursday, February 14th at 6pm
Lucas Theatre – 32 Abercorn St.
Keynote Address – Daniel Krauthammer
Friday, February 15th at 6pm
Lucas Theatre – 32 Abercorn St.
Festival Day
Saturday, Feb. 16th – 9am to 5pm
Author talks in and around Telfair, Wright, and Chippewa Squares
Closing Address – Lynn Vincent and Sara Vladic
Sunday, February 17th at 2pm
Lucas Theatre – 32 Abercorn St.
A more comprehensive schedule for the Festival Saturday author talks can be found on the Savannah Book Festival website.
Tickets for Savannah Book Festival 2019 Opening, Keynote, and Closing Addresses go on sale Thursday, January 10th for $20 each. Tickets will be available online at the SBF website as well as the Savannah Box Office. All headline author events will be held at at the Historic Lucas Theatre.
Savannah Lodging
Make McMillan Inn your home away from home whenever you're in Savannah! Our Savannah B&B is located downtown in Savannah's historic district. This puts you within walking distance of most Savannah Book Festival venues – as well as some of the best of Savannah. Twelve luxurious guestrooms and our Carriage House await your arrival. Book your stay at McMillan Inn today!