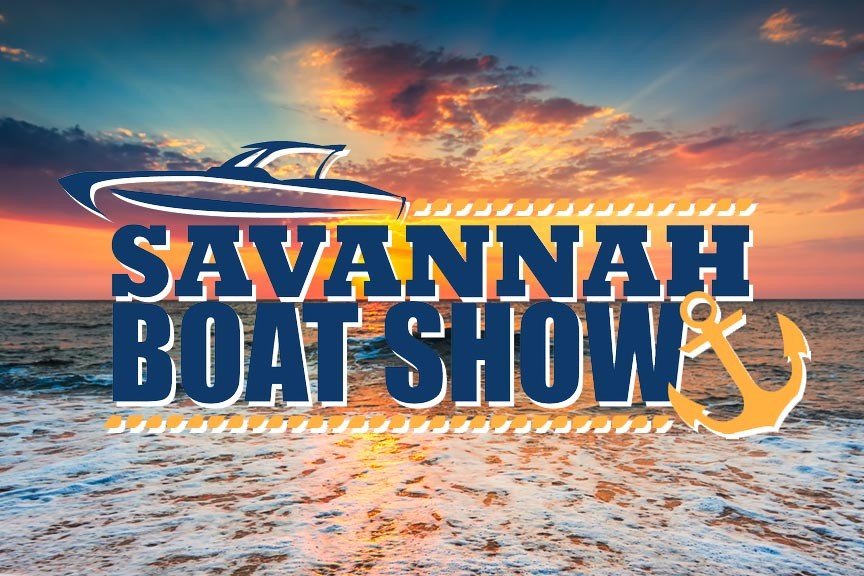 Come out for Savannah Boat Show 2019, a 3-day extravaganza of everything marine: boats, fishing, gear, seminars, and more! March 1st through the 3rd, 2019 at the Savannah Convention Center on Hutchinson Island.
Savannah Boat Show 2019 marks the annual return of one of the only winter boat shows in the country with a water-front view. The Savannah Boat Show attracts thousands of attendees each year, and why not. The show is a comprehensive peek into the present and near future of sport and pleasure boating.
This year's show already has over 60 vendors signed up to display their wares with more on the way. The show includes boat building and repair materials, trailers, hoists, emergency equipment, deck fittings, diving, fishing, and accessories.
You'll see motor boats, sail boats, yachts, kayaks, and jet skis. Boat lines at the show include Sunchaser, Boston Whaler, Chris-Craft, Sea-Doo, Sea Ray, Stingray, and many, many others.
Savannah Boat Show is more than just a giant sales floor, however. It offers an extended peek into the present state of boating as well as what's coming up.
The Savannah Fishing Expo is also part of the boat show. The Expo features a variety of captains speaking on a variety of subjects and offering their tried and true techniques and tips. Theses seminars will help you to get the most out of what you already have as well as present some new directions.
Savannah Boat Show 2019 Event Schedule
Friday, March 1st
1pm to 5pm: The Chuck Courtenay Band
Saturday, March 2nd
11am to Noon: Introduction To Inshore Fishing On the Georgia Coast
Noon to 5pm: Bucky & Barry
12:30pm to 1:30pm: The Great White Shark Hunter
1:45pm to 2:45pm: Fishing For Redfish, Sea Trout, and More
3pm-4pm – Kids Fishing
Sunday, March 3rd
Noon to 4pm: Bucky & Barry
Noon to 1pm: Fishing For Smoker King Makerel Like a Pro
1:30pm to 3pm: Kids Fishing
2pm to 3pm: Rigging and Fishing For Wahoo and King Mackerel
Savannah Boat Show includes boats overlooking the Savannah River and maritime-related displays and exhibits. You'll also find a variety of kids activities, like face painting and the Georgia DNR Fishing Simulator.
Don't miss out on this fabulous annual Savannah boating event!
Savannah Boat Show 2019
Friday, March 1 – Noon to 6pm
Saturday, March 2 – 10am to 6pm
Sunday, March 3 – 11am to 5pm
Savannah Convention Center 1 International Drive, Savannah, GA 31402
Visit the Savannah Boat Show website for tickets and more information. You can also visit the event on Facebook.
Savannah Lodging
There's no better to compliment your Savannah getaway than with accommodations at McMillan Inn! Spend the day exploring the city, then retire to the classic comfort and modern conveniences of our historic Savannah B&B. Our convenient location in the downtown historic district puts the best of Savannah at your feet: museums, galleries, shopping, dining, and more. Book your stay at McMillan Inn today!