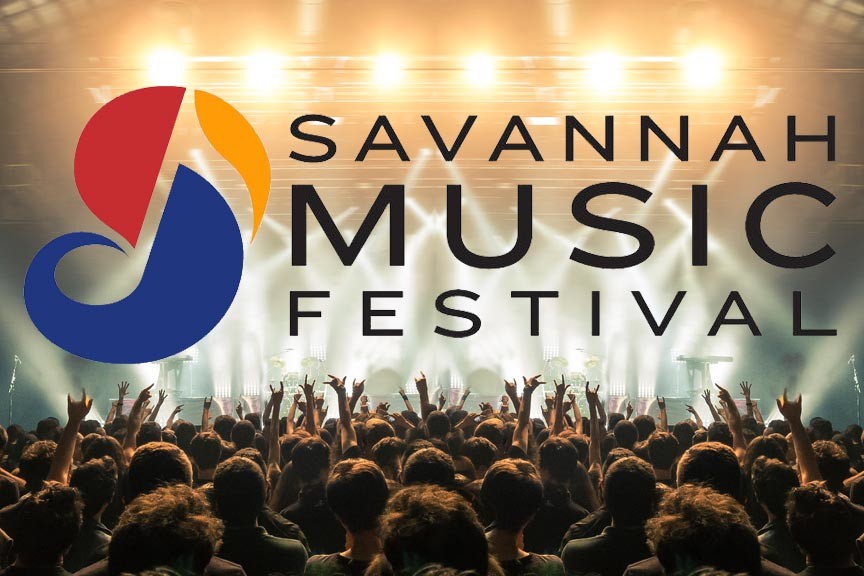 Georgia's largest music event is just over the horizon! Savannah Music Festival 2019 is scheduled for March 28th through April 13th and promises more than 80 performances in nine venues ins Savannah's historic district.
The 30th annual Savannah Music Festival is back and bigger than ever. This year's extravaganza includes more than 30 groups or artists who haven't played the festival before. These include jazz guitarist Pat Metheny, Jeff Tweedy of Wilco and Uncle Tupelo, and New Orleans' Jon Cleary.
The festival is known primarily for its classical, jazz, and acoustic Americana/roots music but it also sees lots of rock and roll. This year's lineup features lots of international acts, too, with musicians coming from 19 countries and five continents.
Performances at the festival include recitals, concerts, dance parties and late-night jam sessions.
2019 Savannah Music Festival Highlights
This year's highlights are many – with this many great artists all in one spot, they'd have to be!
Chris Thile's Punch Brothers quartet are on the calendar, as are country star Ricky Skaggs and his band Kentucky Thunder. Sara Watkins, Sarah Jarosz, and Aoife O'Donovan will perform I'm With Her as a trio.
Angélique Kidjo will present her Afro-centric interpretation of the Talking Heads' "Remain in Light" and The Marcus Roberts Trio will appear with the Savannah Philharmonic Orchestra.
One of the most unique aspects of Savannah Music Festival are the performance combos. The festival puts musicians of disparate backgrounds together on stage for unusual events and performances.
This year will see such combos as rock guitarist Dave Alvin with country artists Jimmie Dale Gilmore and Robert Earl Keen. Another unique combo on the schedule is John Medeski's Mad Skillet jazz-funk quartet playing with soul-funk vocalist Jon Cleary.
The John Pizzarelli Trio and vocalist Catherine Russell will collaborate on a tribute to Billie Holiday and Frank Sinatra.
Other popular events include the Late Night Jazz Jam led by trombonist Wycliffe Gordon. You don't want to miss the festival's no-holds-barred, closing night dance party, featuring saxophonist Maceo Parker!
Savannah Music Festival 2019
March 28th through April 13th
We've barely scratched the surface of this year's incredible lineup of artists and events. Be sure to visit the Savannah Music Festival website for tickets and more information.
Savannah Music Festival Lodging
Savannah Music Festival is ALWAYS a busy time. If you plan on attending, you'll want to book your rooms now while there are still some left! McMillan Inn is located in Savannah's downtown historic district, within walking distance of most festival venues. Our convenient location means more time to explore Savannah! Choose your room at McMillan Inn today!