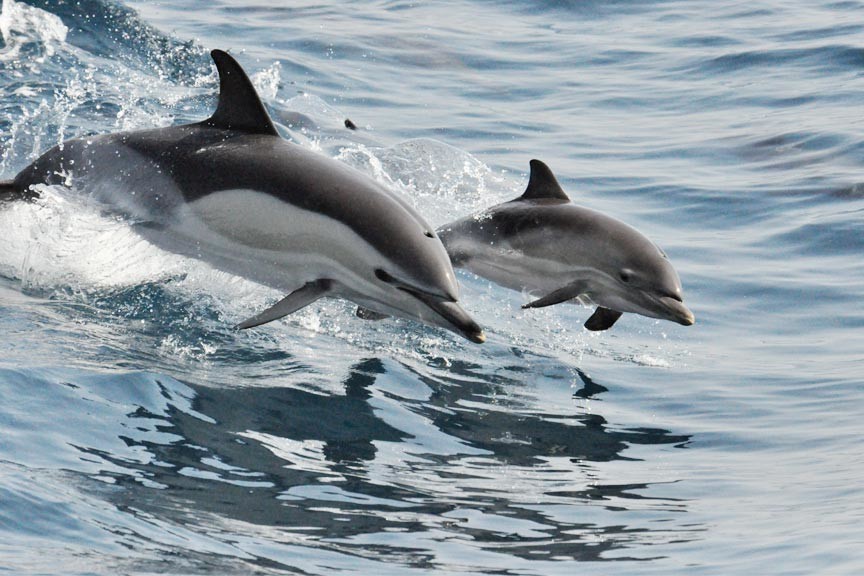 Take a cruise in the waters around Savannah's historic waterfront and see wild dolphins in their natural habitat during a Savannah dolphin tour!
Do you enjoy wildlife and boat cruises? If so, booking a Savannah dolphin tour is an absolute must. Atlantic bottlenose dolphins are extremely common along Georgia's coast. These fascinating and playful creatures range in size from 6 to 12 feet long and can weigh as much as 800 pounds.
Though these beautiful aquatic mammals can often be spotted from the shore, there is no better way to see them than from the water.
Rather than waiting to catch sight of a dolphin from shore, Savannah dolphin cruises will take you to them. These boats are crewed with experienced hands who know the waters and the habits of dolphins and other sea life around Savannah.
What To Expect On A Dolphin Tour
Your tour may take you out to just offshore Tybee Island or maybe to the marshlands where the Savannah River empties into the Atlantic. Your captain will know where the dolphins are most likely to be feeding, and that's where you'll go.
Once dolphins have been spotted, your captain may kill the engine to see if the dolphins will come in closer. Dolphins seem to be as curious about us as we are about them, so you may get a very close view. Dolphins are federally protected, however, so don't expect to feed or touch one.
Because your dolphin tour is centered around Savannah's busy waterfront, you may also be treated to a variety of other enviable sights. Views of as such iconic subjects as Savannah's River Street, the Waving Girl, Fort Pulaski, Tybee Island lighthouse, and more.
Savannah Dolphin Tour Providers
Savannah is home to a number of tour companies offering dolphin tours. While they all offer similar tours, each has their own way of doing things. Below is a list of the most popular tour operators. Browse their options and find the crew that's right for your dolphin cruise!
Dolphin Magic
(800) 721-1240 – reelemn.com
Bull River Marina and Tours
(912)897-7300 – bullrivermarina.com
Captain Mike's Dolphin Tours
(800) 242-0166 – www.tybeedolphins.com
Captain Derek's Dolphin Adventure
(912) 658-2322 – tybeedolphinadventure.com
Savannah Lodging
Historic McMillan Inn, merges modern amenities with classic style for the best in Savannah hospitality. Make the most of your Savannah getaway with lodging at our opulent Savannah inn. Book your stay at McMillan Inn today!