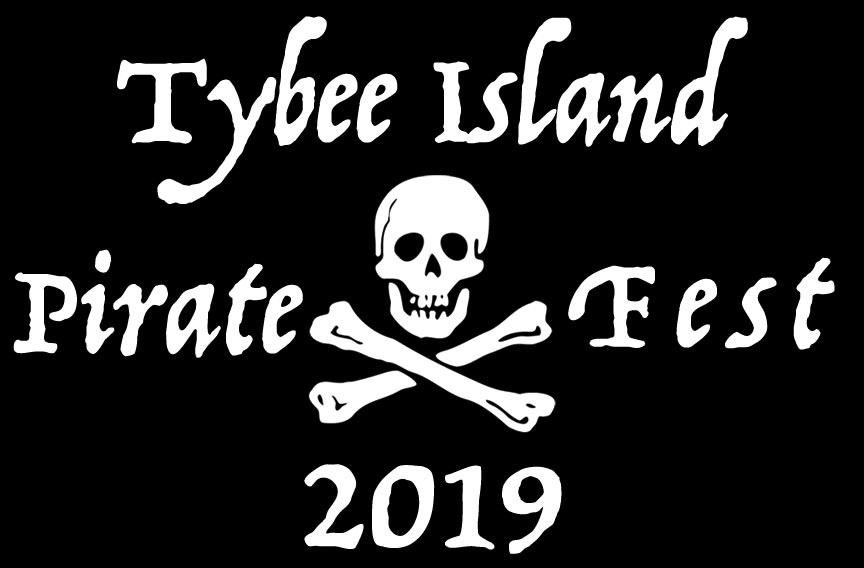 Weigh anchor and hoist the mizzen, Tybee Island Pirate Fest 2019 is coming right up! The free, family-friendly festival includes a parade, live music and entertainment, food, grog, and so much more. October 10th through the 13th, 2019.
If you enjoy looting and pillaging, have always wanted to walk the plank, or are just looking for a fun time, Tybee Island Pirate Fest is for you! The 15th return of this beloved festival promises four full days of family-friendly fun. Or mostly family-friendly, at any rate.
The whole shebang kicks off on Thursday, October 10th, with the 18-and-over Buccaneer Ball, 6pm to 10pm at The Crab Shack. This annual party includes grub & grog, live music, a costume contest, and more. Tickets for the Buccaneer Ball are available online as well as at the door on October 10th, if available.
Tybee Island Pirate Fest also includes lots of great live entertainment, from wandering performers to stage acts, including plenty of concerts. In fact, this year's headliners are Grammy winning country rockers, The Kentucky Headhunters and the hard-rocking Great White!
Pirate Victory Parade
One of the biggest and most popular events of Tybee Island Pirate Fest is the Pirate Victory Parade at 3pm on Saturday, October 12th. The 2-hour parade runs from the North Beach parking lot to Tybrisa Street.
The parade always sees lots of colorful pirates, floats decorated like pirate ships, and plenty of treasure for the crowd. It is so popular, in fact, that you'll want to go early if you hope to get a good seat!
No matter what attractions catch your eye, you'll likely want to deck yourself out in pirate-finery of some type or other. Luckily, Pirate Fest also includes the Thieves Market. Here you can find all manner of booty, including pirate wear and accessories, as well as local arts and crafts.
Pirate Fest 2019 Event Schedule
Thursday, October 10th
6pm to 10pm – Buccaneer Ball
Friday, October 11th, 5pm to 11pm
Beer Garden Stage –
5pm – Motley Tones
10pm – DJ
Main Stage –
6pm – In for a Penny
7pm – Cannon Firing and Opening Ceremony
7:30pm – Damon and the Shit Kickers
9pm – Kentucky Headhunters
Saturday, October 12th, 11am to 11pm
Beer Garden Stage –
11am – Motley Tones
12pm – Free Spirits
1:30pm-2pm – Free Spirits
2pm-5pm – DJ
3pm–5pm – Pirate Parade
Main Stage –
1pm–1:30pm – Children's & Pets Costume Contest
6pm – Draucker
7:45pm – Lez Zeppelin
8:45pm-10:15pm – Great White
10:15pm – Fireworks
Sunday, October 13th – 11am to 4pm
Beer Garden Stage –
12pm – Motley Tones
1:30pm – Free Spirits
Tybee Island Pirate Fest
October 10th to the 13th, 2019
Tybee Island, GA
Learn more at tybeeisland.com. You can also follow this event on Facebook, Instagram, and Twitter.
Tybee Island Lodging
McMillan Inn is located in the heart of Savannah's downtown historic district. This convenient location puts you within a short walk of Forsyth Park and less than 30 minutes away from Tybee Island. Come soak up the classic ambience of our lush and historic Savannah bed and breakfast. Book your stay today!