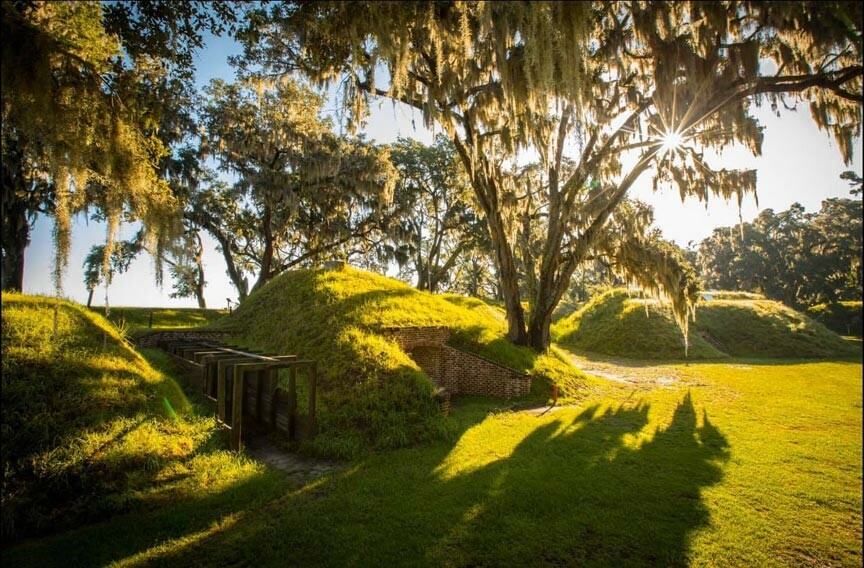 History buffs, nature fans, and those seeking outdoor recreation will enjoy a visit to Fort McAllister Historic State Park. The historic site is home to the country's best-preserved, Civil War earthwork fortification as well as hiking, biking, kayaking, and more!
The Savannah area is rich in both history and recreation and Fort McAllister State Park is one of the best examples of this. The park is located just south of Savannah on the banks of the Ogeechee River in Richmond Hill, GA. It preserves the original earthen fortifications of historic Fort McAllister.
Fort McAllister was a Confederate earthen-work fort built during the American Civil War to defend Savannah. The fort was considered one of the most important Confederate ports on the Atlantic and was unsuccessfully attacked seven times. It was finally overrun during William T. Sherman's "March to the Sea" in 1864.
Civil War Fort and Museum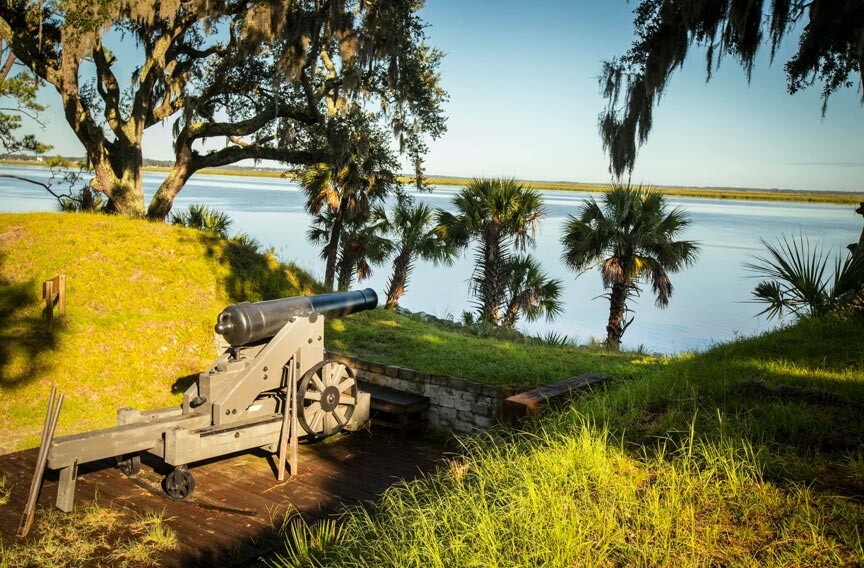 Fort McAllister is located at 3894 Fort McAllister Rd, Richmond Hill, GA 31324, just 40 minutes south of our Savannah bed and breakfast, McMillan Inn.
Civil War and history fans will enjoy exploring the earthwork fort's cannons, hot shot furnace, bombproof barracks, palisades, and more.
The park offers tours of the fort, as well as a schedule of special events throughout the year on a variety of related topics. The park also sees Civil War reenactments and living history events. There's also a Civil War museum with artifacts, a video, and gift shop.
Visit the park website for a schedule of events and more information.
Hiking, Biking, Fishing, Paddling
There's more than just history at Fort McAllister State Park.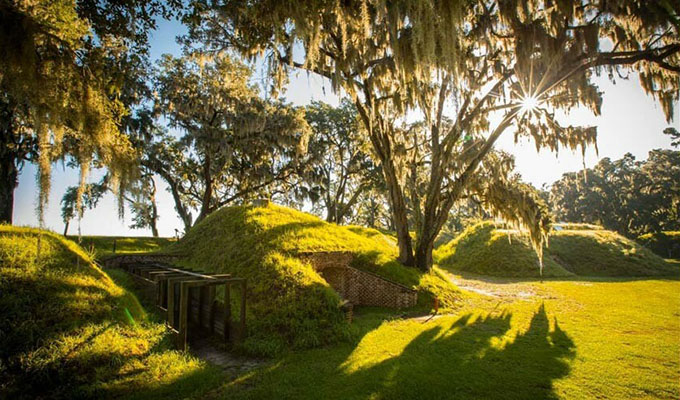 In fact, this one big park was originally two separate parks: Fort McAllister Historic Site and Richmond Hill State Park. The two parks eventually grew together.
And what a combo!
There's enough in this one location for a full day of fun. Come to see the country's best-preserved, Civil War earthwork fortification and stay for the recreation.
The park grounds are beautiful, nestled along the Ogeechee River with palm trees, palmettos, and giant live oaks draped in Spanish moss. There are hiking trails, a fishing pier, large picnic area with shelters, playgrounds, and a boat ramp to the Ogeechee. On-site rentals include canoes, kayaks, paddle-boards, and bikes.
Nature photographers will love the plethora of wildlife found at the park and along its 4.3 miles of trails. Birders will be excited to learn that the park is part of the Colonial Coast Birding Trail.
So, go ahead. Pack a picnic lunch and head south to Fort McAllister State Park for a day of great outdoor adventures and Civil War history.
Learn more online at gastateparks.org. You can also find the Fort on Facebook.