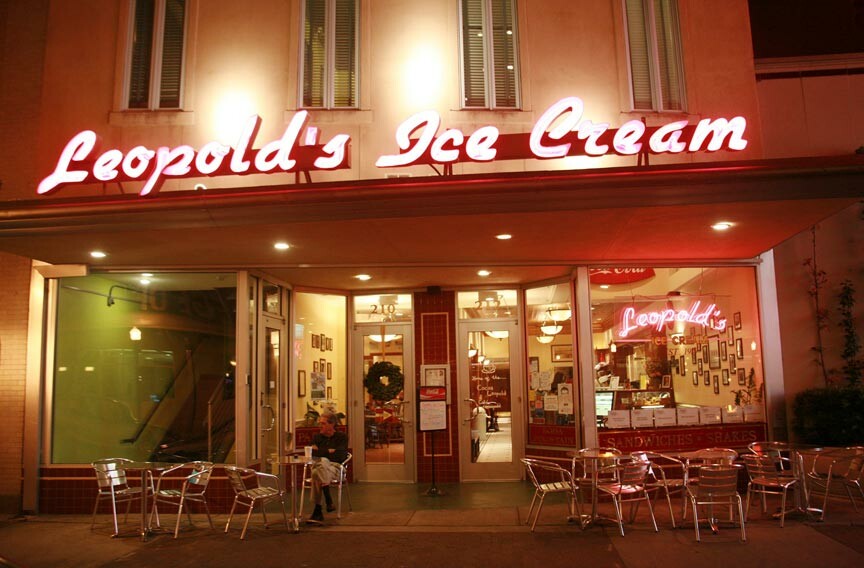 Leopold's Ice Cream was founded by three brothers in 1919, making it Savannah's oldest ice cream parlor – and that's just one of the historic establishments many claims to fame!
Just about everyone enjoys a scoop of ice cream on a hot day but that's not the only reason to visit Leopold's Ice Cream. Savannah is home to lots of delicious ice creams, both chain stores and locally owned. When it comes to historical, Savannah ice cream parlors, however, only one comes to mind.
A Scoop of History
George, Peter, and Basil Leopold opened their ice cream parlor in Savannah on the corner of Gwinnett and Habersham in 1919. The trio's perfected recipes for ice cream and other delights were a hit that became became legend as the years passed.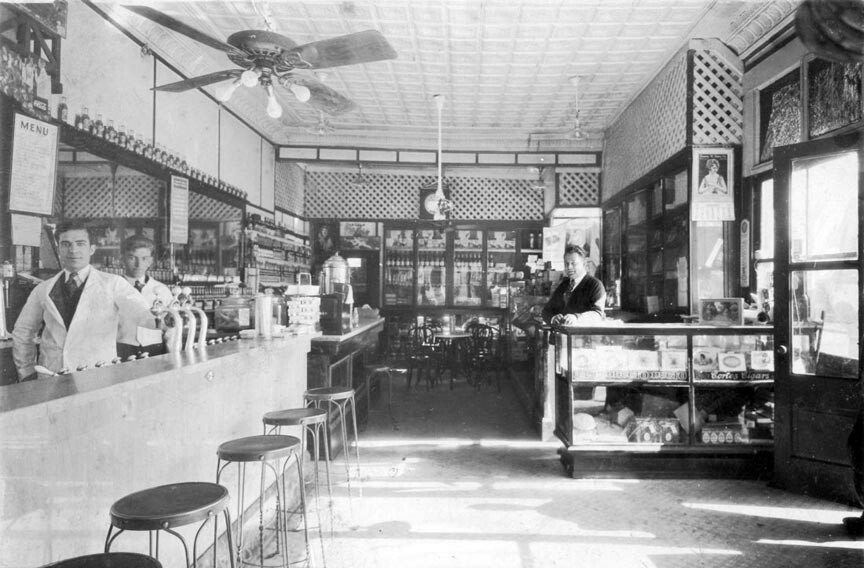 It was at this parlor that the famous "Tutti Frutti" ice cream flavor was born, a Savannah favorite. Neighbor boy, one time Leopold's clerk, and famed lyricist Johnny Mercer, loved the flavor so much he wanted to write a song about it. He never did, though – and the Little Richard song by that name may not be about the ice cream …
The malts, milk shakes, banana splits, black and white sodas, and other treats served at the soda counter are legendary. Savannah's finest clubs relied on Leopold's ice cream and sherbet molds during the holidays. The parlor became Savannah's go-to after-event destination.
All things must come to an end, however. In 1966, following the founders' passings, Leopold's closed its doors.
A Second Helping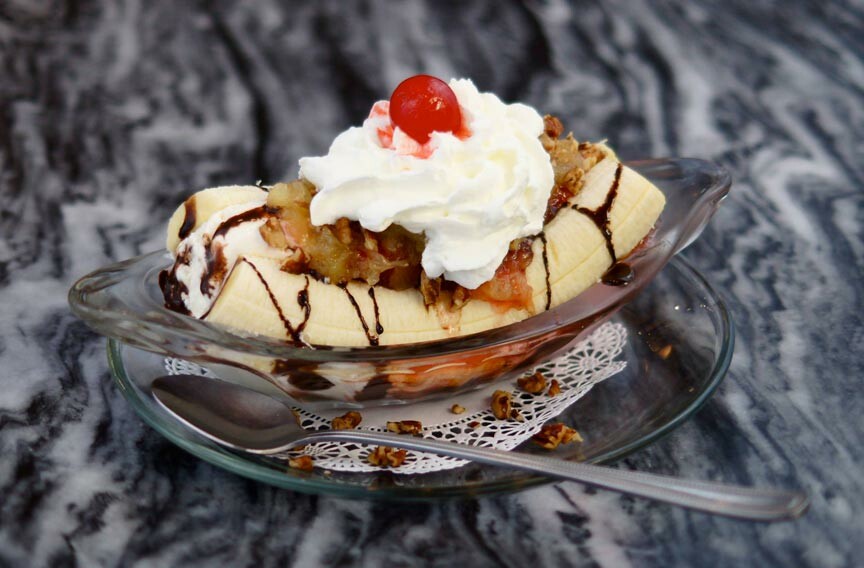 Then again, some things are just too good to lose.
Though Stratton Leopold, youngest child of founder Peter Leopold, grew up learning how to make his family's ice cream, he had other plans. Instead of remaining behind the soda counter, he headed for Hollywood and became a successful producer, director, and actor. "The Big Chill," "They Live," and "Mission Impossible 3" are just a few of the hit films he has been a part of.
Despite Hollywood success, Stratton returned to Savannah in the summer of 2004 to reopen Leopold's at the new, Broughton Street location. He used many of the fixtures from the original store at this new location, including the iconic black marble soda fountain.
Even better, the new Leopold's uses the family's same, original, secret recipes. It's not all ice cream, either. Along with wonderful treats like cones, sundaes, and parfaits, Leopold's also serves sandwiches, soups, salads, and more.
Though still an active member of Hollywood, Stratton Leopold remains very much involved in the family business. In fact, when he's not on location, he can often be found here in Savannah, behind the counter at Leopold's scooping ice cream!
Leopold's Ice Cream
212 E. Broughton St. Savannah, GA
Open noon to 10pm, daily. Visit the Leopold's website for more information. You can also visit them on Facebook.
Leopold's is only 5 minutes away from our Savannah Bed and breakfast, McMillan Inn. In fact, our location in the downtown historic district puts the best of Savannah within easy reach. Shops, restaurants, galleries, historic house museums, Savannah squares, Forsyth Park, and so much more. Book your Savannah getaway at McMillan Inn today!