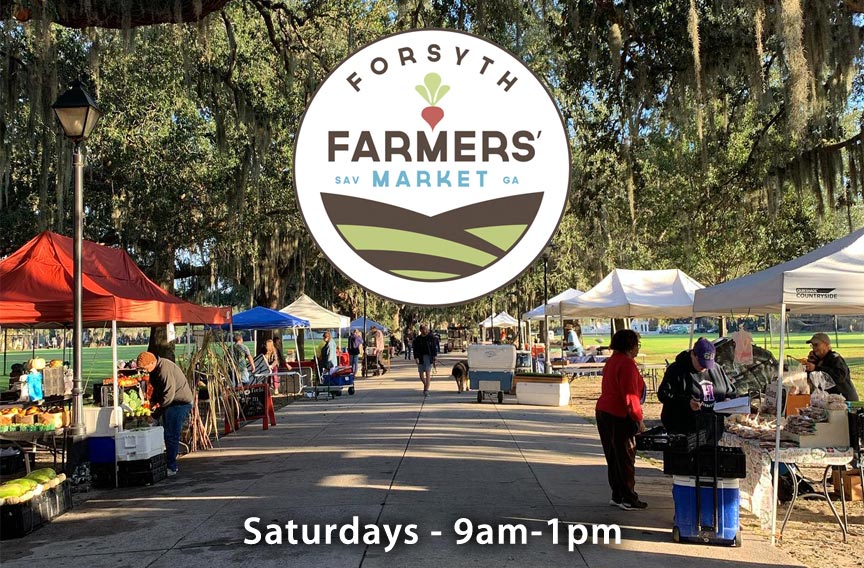 Get a true taste of fresh and local Savannah at the Forsyth Farmers' Market. Open 9am to 1pm every every Saturday in historic Forsyth Park.
Few venues reveal more about an area than an established farmers' market. Not only are they a fantastic source for farm-to-table foods, they're also good barometer for community character.
That's certainly true of the Forsyth Farmers' Market. Visitors to the market will find not just locally grown produce but also a welcoming environment of friendly vendors.
Visiting Forsyth Farmers' Market
Forsyth Farmers' Market is held every Saturday, 9am to 1pm. The Market is located at the south end of Forsyth Park, shaded by oak trees, near the intersection of Bull Street and Park Avenue. This is literally just a five minute walk from our Savannah bed and breakfast, McMillan Inn.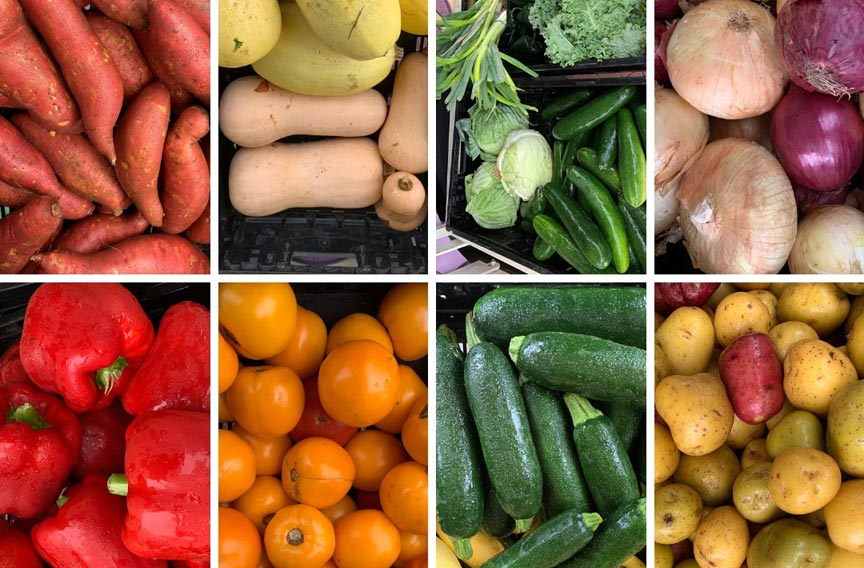 Market days see up to 35 different vendors in the park. All market vendors come from within a 200 mile radius of Savannah and produce at least 75% of what they sell. Offerings include fresh, organic, produce, pastured meats, local honey, artisanal cheeses and other dairy products, baked goods, locally roasted coffee, and much more.
All farmer's market vendors accept cash, with a few also accepting debit cards and credit cards. Missed out going on Saturday? Keep your eyes peeled for Farm Truck 912, the Forsyth Farmers' Market mobile unit sells farm-fresh fare all around Savannah, 7 days a week.
Many of the items for sale at the market are also ready to eat, making the market also a bit of an outdoor cafe. And few cafe's are as lovely or historic as Savannah's Forsyth Park!
Historic Forsyth Park
One of the many reasons the market has done so well is its location. Beautiful, 30 acre Forsyth Park is an easy stroll or drive from our Savannah inn and worth visiting, no matter when.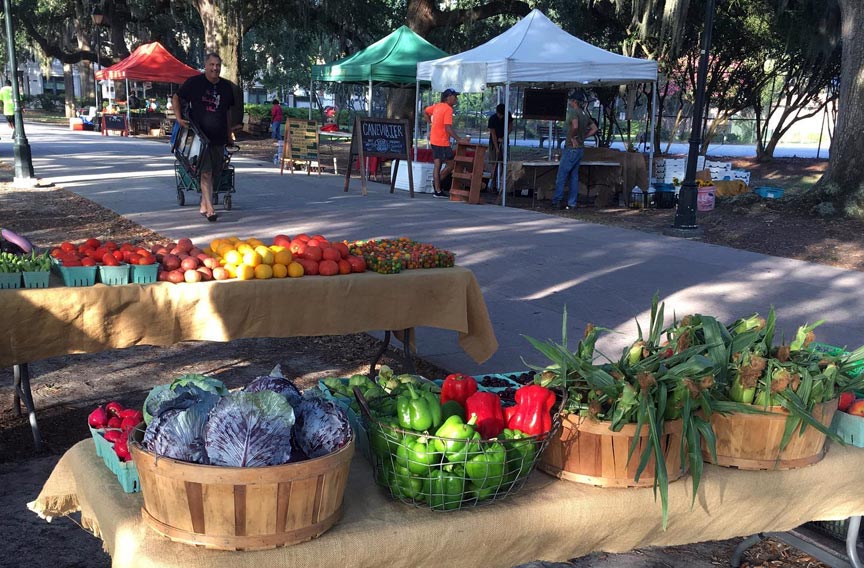 Forsyth Park is Savannah's largest and oldest public park and a magnet for both locals and visitors. You may already be picturing the park's iconic fountain in your mind. A number of historic memorials and monuments can also be found here, including the famous Civil War Monument at the park's center.
The park hosts a variety of large festivals, concerts, and other events throughout the year. Other features include tennis and basketball courts, an amphitheater, and a Fragrant Garden for the blind.
Hungry? Don't miss a chance to chekc out Brighter Day Natural Foods Market and the Sentient Bean coffee shop at the south end of the park. Both are considered Savannah institutions.
Visit the Forsyth Farmers' Market online for more information. You can also find the market on Facebook.