November 4th, 2019 by Corey Edwards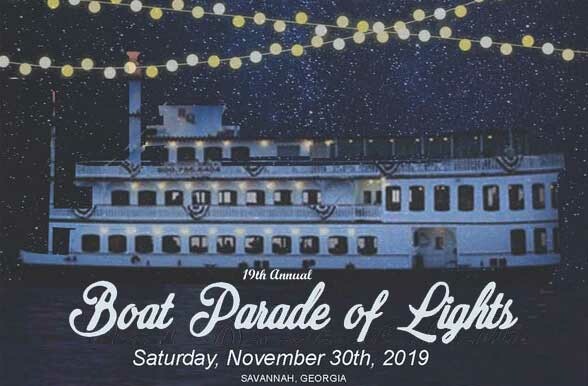 Hard as it may be to believe, the holidays are nearly upon us, with one of the first signs of the season coming up November 30th – the annual Savannah Boat Parade of Lights!
Savannah may not see much in the way of snow – but that doesn't mean we don't know how to celebrate the holidays! As a matter of fact, the Hostess City never looks quite as beautiful as it does during the Christmas season. The twinkling lights and festive decorations accentuate the historic architecture, making everything merry and bright.
As with the rest of the year, there's always something going on to help you celebrate during the holiday season. One of the first big Savannah holiday events is the annual Boat Parade of Lights – but that's just the beginning! (more…)