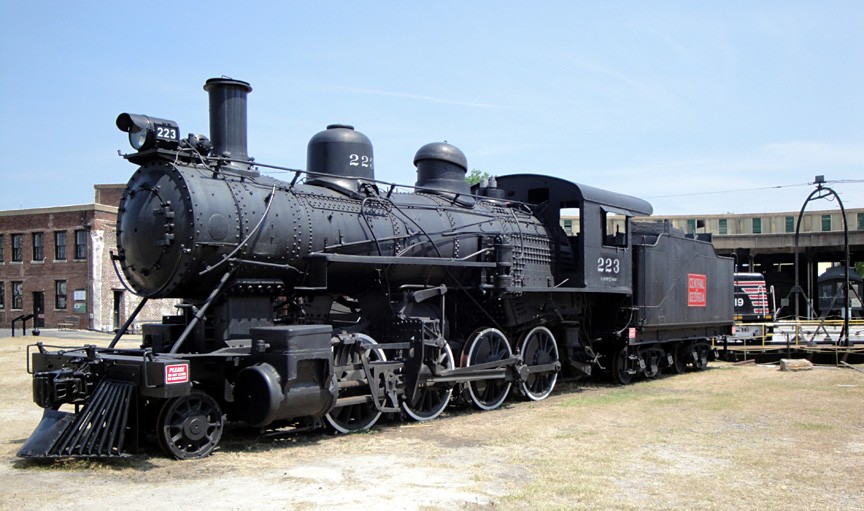 If you're a railroad enthusiast – and honestly, once you get up close to one of these magnificent machines, who isn't? – you'll definitely want to make the Georgia State Railroad Museum part of your Savannah vacation.
The Georgia State Railroad Museum is located at what was once the Central of Georgia Railway Savannah Shops and Terminal Facilities and, as such, is a National Historic Landmark. Not only that, the Georgia State Railroad Museum is considered to be the largest and most complete Antebellum railroad facility in the world.
At the Georgia State Railroad Museum – originally called the Roundhouse Railroad Museum because of the working roundhouse on the grounds – there are numerous interesting and informative railroad exhibits, steam locomotives, diesel engines, and both unused and historic rail cars. You can take train rides, go on guided tours, learn to run a handcar, and maybe even see a blacksmith demonstration or – best of all – see the fully operational train turntable in the roundhouse in action!
With a wide selection of fascinating daily activities available, there is always something exciting to see or do at the Georgia State Railroad Museum!
Savannah Railroad Museum
655 Louisville Rd.
Savannah, GA 31401
Be sure to check the site for hours as well as train ride and program schedules: chsgeorgia.org/Railroad-Museum.html
Savannah's Georgia State Railroad Museum Lodging
McMillan Inn is a Savannah inn located in the historic district of Savannah and only a touch over a mile away – just 5 minutes drive – from the Georgia State Railroad Museum. Treat yourself to some of the most unique and beautiful lodging in the city with a stay at the historic McMillan Inn!