The 2014 Savannah Theatre Season is in full swing and, if you haven't had a chance to look at the schedule, you should do so! This historic venue, the "oldest theater in America," has a reputation for putting on iconic stage shows that stay with you long after the curtains go down – and the 2014 Season is no exception.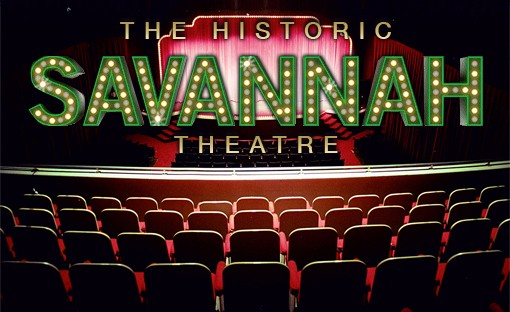 The 2014 Savannah Theatre Season
Savannah Live: Playing now through August 1st, September 5th through November 21st, and December 27th through the 31st, 2014
A high-energy, music/variety revue with classic Broadway tunes and popular rock and roll hits from all eras. "Savannah Live" is one of the most popular shows produced by the iconic theater due to the energy level of the performances and the common popularity of the songs chosen.
Jukebox Journey: Playing now through August 2nd and September 4th through November 22nd, 2014
"Jukebox Journey" will have you rolling with laughter and clapping along in time to the popular songs and hilarious skits. With lavish productions and elaborate choreography, this fast-paced revue of tunes from the 1940′s to the 1970′s is sure to please the entire family.
Broadway on Bull Street: Starting August 8th through August 23rd, 2014
Show-stopping hit songs from all the most popular Broadway musicals are given the Savannah Theatre treatment by the historic theater's award-winning cast. Watch Broadway history come to life in the limited-engagement return of this dazzling two-hour musical revue. Only 11 shows – reserve your tickets now!
A Christmas Tradition: Starting November 27th through December 26th, 2014
Bring the season to life in a special way with a visit to the Savannah Theatre transformed into a winter wonderland. Classic Christmas standards, holiday humour, and entertaining audience participation is on tap for he whole family.
The 2014 Savannah Theatre Season
Famous for lavish productions, talented, world-class casts as well as a rich history and fabulous architecture, The Savannah Theatre can always be counted on to entertain and delight. Be sure to check out the on-site museum for an in depth look at the theater's fascinating history.
For more information and tickets, please visit: www.savannahtheatre.com
Lodging for your Savannah Vacation
Historic McMillan Inn would love to host your stay to our iconic and romantic city of Savannah, Georgia. Whether you are here for the Savannah Theatre, our city's rich history and culture, or one of any number of other reasons, a stay McMillan Inn is a wonderful way to experience the luxury and hospitality of an era gone by.