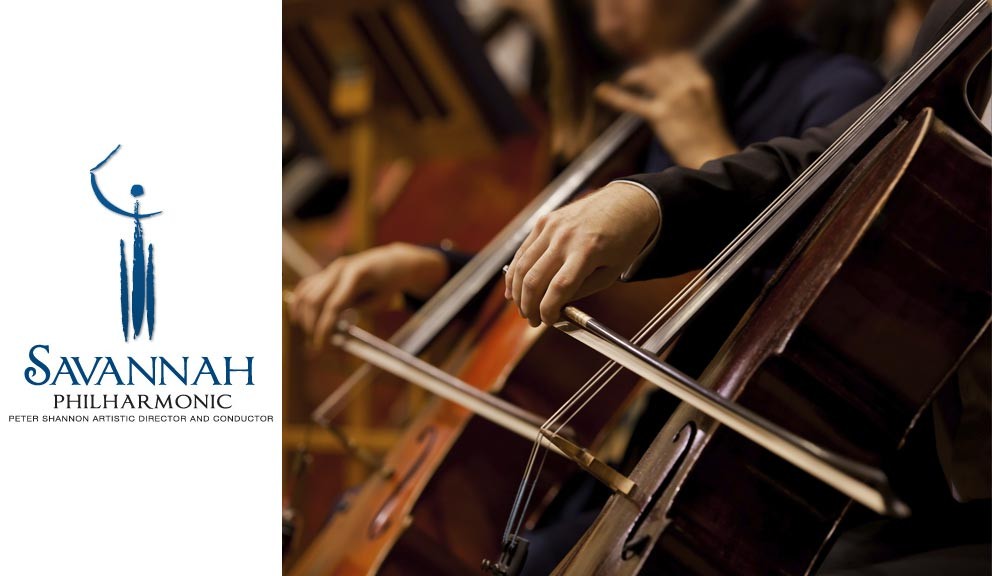 Whether you're a fan of classical or contemporary music, the Savannah Philharmonic Orchestra has a concert for you – the 2014/2015 season features everything from baroque chamber music to rock and pop standards!
The Savannah Philharmonic Orchestra season runs from September to May each year, presenting a full range of concerts, from classics to pops. Joined regularly by the community-based Savannah Philharmonic Chorus, the Savannah Philharmonic Orchestra's mission is to "exhilarate, educate, and enrich a large and diverse audience" – and that they do!
If you have yet to take in a Savannah Philharmonic Orchestra concert, by all means, check their upcoming schedule prior to making your Savannah vacation plans and see if one of their shows doesn't fit into your schedule – you'll be glad you did!
While much of the 2014/2015 Savannah Philharmonic Orchestra season has passed, there are still a number of concerts remaining that are worthy of your attention:
Jazz at the Beach
April 11, 2015 – 2pm to 6pm
North Beach Bar & Grill
Enjoy beautiful jazz music, great food, a cash bar, and a silent auction including exciting "Beach Bling" jewelry items.
Lights, Camera … Music!
April 18, 2015 – 7:30pm to 10pm
Lucas Theatre for the Arts
Hear beloved songs from the stage and screen brought to majestic life by the Savannah Philharmonic Orchestra. A high-energy concert, such favorites as Cinema Paradiso, Wicked, My Fair Lady, Chariots of Fire, and Rocky are on the libretto. Featuring: soprano Mikki Sodergren – 2014 American Traditions Competition Gold Medal Winner
Chamber Concert No. 6 – Contemporary Classics of Chamber Music
April 26, 2015 – 5pm – 6pm
Lutheran Church of the Ascension
A concert of 20th century chamber music showcasing and celebrating works that have become classics of contemporary repertoire. Including: Shostakovich's Piano Quintet in G minor Op. 57, Britten's Phantasy quartet for oboe and strings Op. 2, and Jolivet's Chant de Linos for flute and piano.
Kings & Queens – An Evening with the Savannah Philharmonic Chorus
April 30, 2015 – 7:30pm to 10pm
St. Paul's Evangelical Lutheran Church
Join the Savannah Philharmonic Chorus for an exquisite evening of choral music fit for kings and queens, including: G. F. Handel's The King Shall Rejoice (Coronation Anthem), Ralph Vaughan Williams' O Taste and See, Elvis Presley's Love Me Tender and Blue Suede Shoes, Paul Basler's Psalm 150, Samuel Sebastian Wesley's Thou Wilt Keep Him in Perfect Peace, and Moses Hogan's Ride On, King Jesus.
Season Finale: Brahms, Wagner & Strauss
May 9, 2015 – 7:30pm to 10pm
Savannah Civic Center – Johnny Mercer Theatre
In a concert bringing the 6th Season to a close, internationally acclaimed piano soloist Michael Hauber joins the Savannah Philharmonic Orchestra to perform Brahms' thrilling and masterful Piano Concerto No. 1. Wagner's lyrical Overture to Rienzi and Strauss' epic Rosenkavalier Suite. A pre-concert talk by John Canarina, sponsored by the Savannah Friends of Music, will begin the show at 6:30pm.
For more information and tickets to the 2014/2015 Savannah Philharmonic Orchestra season, please visit: www.savannahphilharmonic.org
Savannah Philharmonic Orchestra Lodging
Orchestrate your perfect Savannah getaway with a stay at McMillan Inn! The classic comfort and tradition of Southern hospitality in our opulent and historic 1888, Italianate Revival inn is the perfect coda to your Savannah vacation. Elegance, value, and Victorian charm will transport you to comfort at McMillan Inn.