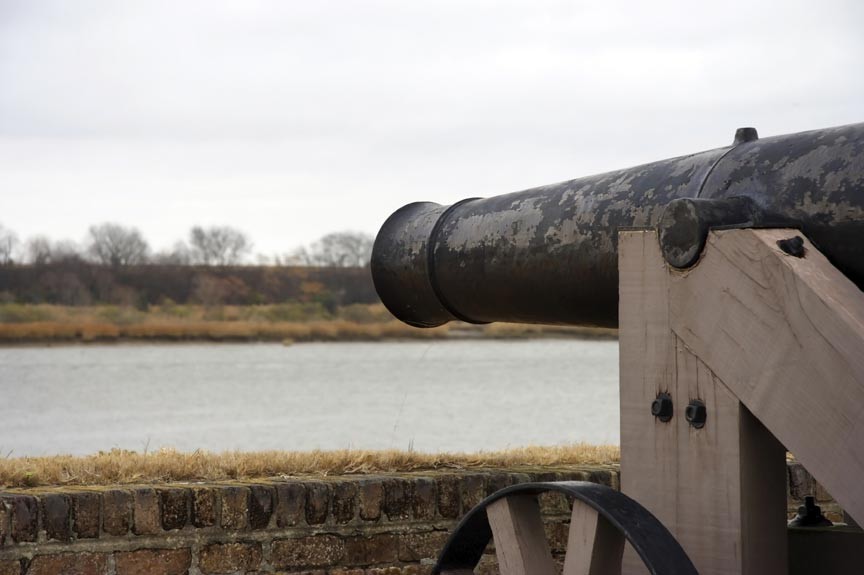 Savannah is steeped in Civil War history with dozens of tours, museums, and other attractions in the city can help to bring many different facets of Civil War Savannah into focus, whether you're a student or just someone fascinated by history.
Savannah contains hundreds of antebellum houses, churches, warehouses, and other buildings that saw or played a role in Civil War Savannah. Three of Savannah's historic forts saw occupation by both Confederate and Union forces.
But where to start? What are the better, more authentic Civil War Savannah attractions? Allow us to offer some suggestions –
Old Fort Jackson
www.chsgeorgia.org
Old Fort Jackson is a must-see National Historic Landmark offering daily cannon firings and exciting interactive programs for adults, kids and families. Only minutes away from historic downtown Savannah, you can experience unique views of Savannah's riverfront and walk on the grounds of one of the oldest brick fortifications on the East Coast.
Fort Pulaski
nps.gov
Fort Pulaski has the honor of being where rifled cannons were first successfully tested in combat … by the Union Army in 1862 against Fort Pulaski, the success of which is still clearly etched in this national monuments walls.
Fort McAllister
gastateparks.org
This state park contains Fort McAllister: the best-preserved earthwork fortification of the Confederacy and a museum specializing in Civil War artifacts. Though the fort was attacked seven times by Union soldiers during the Civil War, it did not fall until General Sherman arrived during his famous March to the Sea.
Green-Meldrim House
www.stjohnssav.org
General William Tecumseh Sherman used the house as headquarters when the Federal army occupied Savannah during the Civil War. It was at this time (December, 1864) that General Sherman sent his famous telegram to President Lincoln offering him the City of Savannah as a Christmas gift.
Andrew Low House
andrewlowhouse.com
Built in the late 1840's, the Andrew Low House is a premier museum house, preserving not just the silver, porcelain, and paintings of a well-to-do family but a rich wealth of Georgia history.
Sorrel-Weed House
sorrelweedhouse.com
Tour the Sorrel Weed House – one of the finest examples of Greek Revival and Regency architecture in Savannah and, as such, was one of the first two homes in the state of Georgia to be made a state landmark in 1954.
Ships of the Sea Museum
shipsofthesea.org
The Ships of the Sea Maritime Museum exhibits ship models, paintings, and maritime antiques – including an extensive gallery on Savannah's naval encounters during the Civil War.
Savannah Cultural Heritage Tours
www.savannahculturalheritagetours.com
Offering premium private, semi-private and group walking tours through the heart of Civil War Savannah.
The above list is by no means the extent of authentic Civil War Savannah attractions but it does represent some of the best in the city and a great start to your explorations!
Whatever it is that brings you to our historic city, don't skimp on your Savannah lodging! The comfort of your downtime can make or break a vacation – and historic McMillan Inn is dedicated to making your Savannah vacation the very best it can be! Located in Savannah's Landmark Historic District, McMillan Inn is within walking distance of many of the attractions you've undoubtedly come to enjoy.