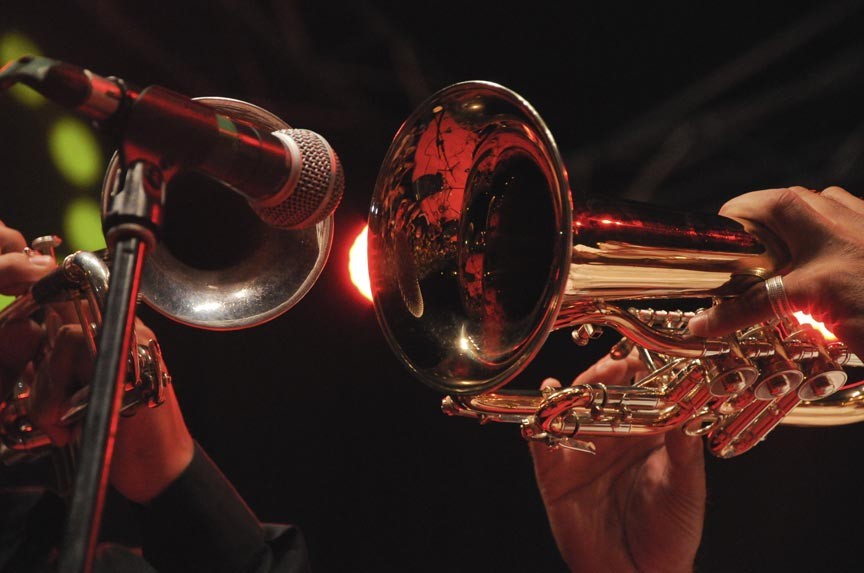 The 34th annual Savannah Jazz Festival 2015 brings some of the best international and local jazz talent to one of America's most historic and visited cities, September 20th through the 27th, 2015.
A free, week-long celebration of America's most popular and enduring export, jazz, Savannah Jazz Festival 2015 will present the art form in all its various guises – from Dixieland to traditional swing, from smooth to bop, and more – on numerous Savannah stages via some of the world's best players.
Savannah Jazz Festival 2015, sponsored by the City of Savannah and presented by The Coastal Jazz Association, celebrates jazz as a living art form, a tradition that is not only continually evolving, itself, but whose form is one of improvisation and evolution. Sultry, soulful, brash, invigorating, relaxing, shy, sly and always expressive, jazz has a story to tell and only needs your ears to hear it.
With concerts spread out around Savannah and throughout the week of Savannah Jazz Festival 2015, there will be plenty of opportunities to catch a show or two – or much more! – whether you're able to make it for the entire week or just for a day. Further, all Savannah Jazz Festival concerts will feature on-site vendors providing food and drink, making your experience that much more convenient and enjoyable!
While the 2015 Savannah Jazz Festival lineup and schedule have yet to be released, you can bet it will be a veritable who's who of the glittering jazz firmament. Last year's concerts included such luminaries as Bob Margolin, the Phil Morrison Trio, the Don Braden Quartet, and The Jazz Corner All-Stars.
Be sure to check the Savannah Jazz Festival website for schedule updates and more as the date approaches.
Savannah Jazz Festival 2015
September 20 – 27
savannahjazzfestival.org
Savannah Jazz Festival Lodging
No matter what brings you to beautiful Savannah, you're going to want somewhere to call home – McMillan Inn can help with that. Our Savannah Inn is located in Savannah's historic district, within walking distance of most of the Savannah Jazz Festival's choice venues. With twelve rooms and a Carriage House to choose from, McMillan Inn will be proud to make your visit to our classic, Southern city one of true Southern luxury and hospitality.