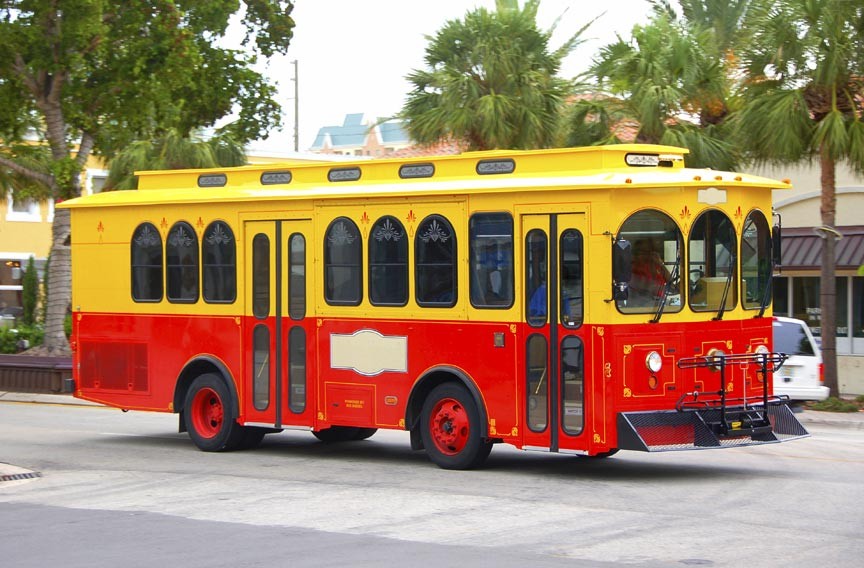 Savannah is Georgia's oldest city, with a seemingly endless list of historical attractions to see. Visit them in appropriate style on a Savannah trolley tour!
Savannah's history is a long and fascinating one and the city is blessed with countless reminders of its storied past in the form of historic sites, parks, memorials, homes, and innumerable examples of various types of classic architecture.
Taking the opportunity to get out and soak up all the history and culture is one of the main reasons people take a Savannah vacation in the first place – so why not tour the sites in style, comfort, and ease with a Savannah trolley tour?
Trolley tours are an excellent Savannah sight-seeing choice for a number of reasons, one of the best ones being that you'll be on a trolley!
Trolleys and streetcars were once the main form of mass transit in most cities and remain a viable solution to this day. With so many other options available to us in the modern world, however, trolleys have become a thing of the past in most places. Thus, a Savannah trolley tour is not just a unique experience but also somewhat apropos, given that you'll be discovering the past in a historic vehicle!
Another plus to a Savannah trolley tour is that most providers offer a hop-on/hop-off tour. This means the trolley runs a constant circuit during set hours – not at all unlike a city bus – allowing its riders to debark at sites they wish to investigate more closely, then embark when the next trolley passes by!
Some Savannah trolley tours provide entertaining and informative narration, while others allow for more self-directed tours. Special group tours, types of tours, tour events, and more are offered, so be sure to look over the available options your Savannah trolley tour provider offers to find the perfect Savannah trolley tour for you!
Savannah Trolley Tours
Oglethorpe Trolley Tours
866-374-8687 – www.oglethorpetours.com
Old Town Trolley Tours
855-245-8992 – www.trolleytours.com/savannah/
Old Savannah Tours
800-517-9007 – www.oldsavannahtours.com
Savannah Lodging
No matter how you get around Savannah during your vacation, you're going to want somewhere to call home. McMillan Inn, located in Savannah's Landmark Historic District, is the perfect choice. When you stay at the historic McMillan Inn, the majority of what brought you to Savannah is just steps away outside your door – while inside you can relax with elegance, service, and Victorian charm at your fingertips.