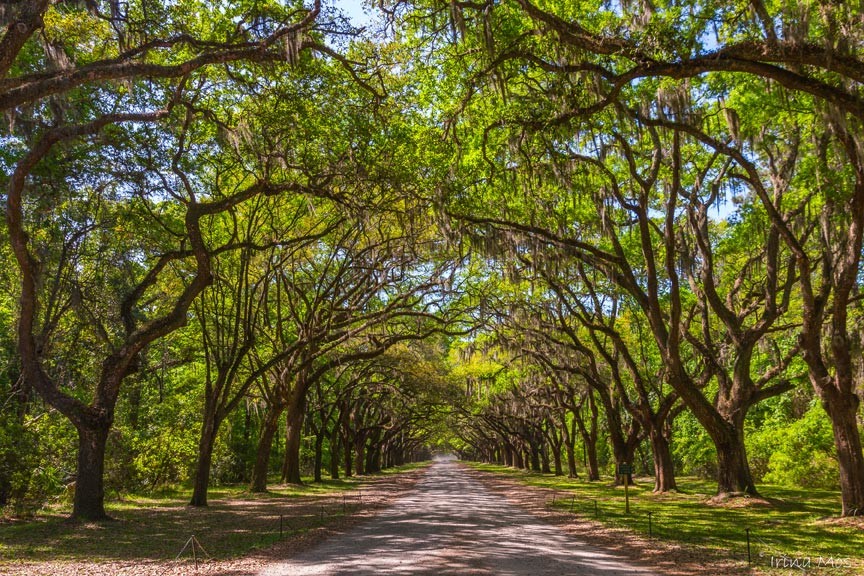 Savannah's Wormsloe Historic Site, located on the Isle of Hope, is almost as old as the city, and is still owned by the family that built it in the mid-1730s!
Savannah is Georgia's oldest city, having been established in 1733. Wormsloe Historic Site is only a couple of years older and the tabby ruin on the Wormsloe Plantation is the oldest standing structure in Savannah.
The plot of land – some 500 acres on the Isle of Hope – was purchased in 1736 by Noble Jones (1702-1775). Jones arrived in Georgia in 1733 with the first group of English settlers, including James Oglethorpe.
Jones was little more than a carpenter when he arrived in Savannah but the plantation he built is anything but! It's been a farm, plantation, country residence, military stronghold, and now a historic site and tourist attraction. Some of Noble Jones' still own and live on a private part of the Wormsloe estate!
The approach to the Wormsloe Historic Site includes the longest live oak-covered road in the world. 400 live oak trees flanking both sides of a mile and a half long drive to create a dramatic, live tunnel draped in Spanish moss. The trees are only a hundred years old, however – mere youngsters compared to the site they lead to.
The Wormsloe homestead's tabby ruins were initially fortified so that the house could serve as both a home and a fort against potential Spanish conquest. Though the fort itself never saw any action, it has fought a remarkable battle against time. "Tabby" refers to a type of building material made of equal parts lime, water, sand, oyster shells, and ash. Though initially tough, it is quite susceptible to both vegetation and erosion.
While the Wormsloe plantation house itself is still occupied by descendants of Noble Jones, and thus closed to visitors, much of the rest of the property is open to the public as a rare Colonial Savannah historic site.
Visitors to Wormsloe Plantation will see a Yamacraw hut, an 18th century-style Savannah homestead, a Spanish-style log fort, and a blacksmithy. There is a museum on the grounds as well as living history players and guided tours are available. Special events and historical reenactments occur here throughout the year. The area is also crisscrossed with miles of scenic walking trails.
Wormsloe Historic Site
Open Tuesday through Sunday 9am to 5pm
7601 Skidaway Road, Savannah, GA 31406
Please visit the plantation website for directions, event schedule, and more details.
Wormsloe Historic Site Lodging
Treat yourself to some of the most unique and beautiful accommodations in the city with a stay at the historic McMillan Inn! Spend the day exploring, then retire to luxurious amenities, opulent surroundings, and delicious breakfasts at our historic Savannah B&B. Book your stay at McMillan Inn, today!