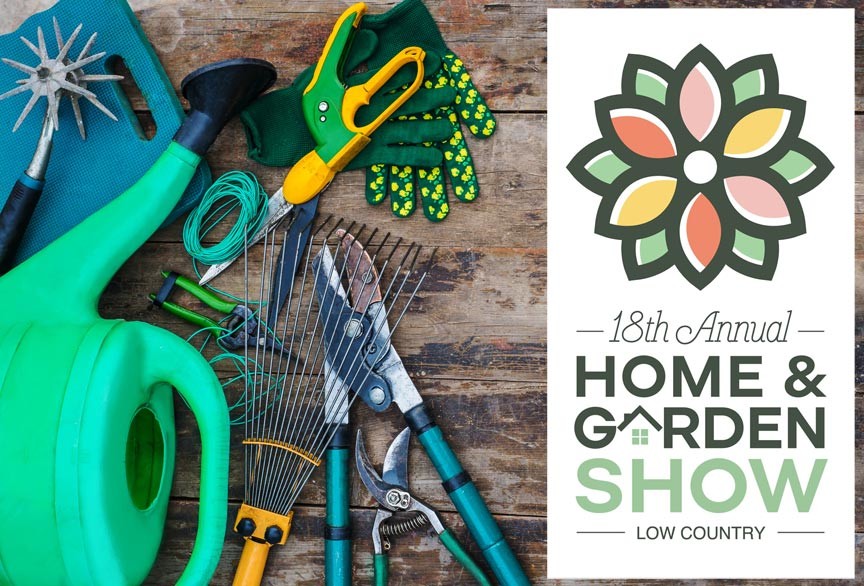 Temperatures may currently be keeping you bundled up and inside but Savannah's upcoming Low Country Home & Garden Show is a reminder that Spring is just around the corner! February 9th through the 11th, 2018 at the Savannah International Trade & Convention Center.
As you await the warmer seasons, do visions of spring and summer yard projects dance in your head? Are there updates to your home or garden that you're dying to make, problems to solve, or just a general urge to refresh? If so, then Savannah's Low Country Home & Garden Show is for you!
The annual Low Country Home & Garden Show is a 3 day event that showcases a complete array of home and garden products. Everything from window treatments and patios, to pools and spas, to garden sheds and flower beds. Find solutions to those stalled home projects, learn what plants would work best in your garden, and much, much more.
Savannah's Low Country Home & Garden Show attracts leading exhibitors in home furnishings and textiles, business services, architecture and design, furniture, landscaping, and many others.
Come to the Garden Stage for helpful seminars by the Coastal Georgia Botanical Gardens. You may even get the chance to consult savannah's leading local gardening expert Norman Winter! Over 3000 square feet of outdoor vendors and displays will answer your questions and fill you full of great new ideas for your yard.
You'll also be able to shop and compare products and services in the Aisles of Home Improvement. Bring your project ideas and pictures in and run them past experts and local contractors. The Art, Gift, and Gourmet Area allows you to peruse a variety of handmade and locally produced items.
One of the most popular sections, the New Product Zone, will also be back this year. This sneak-peak at all the hot new tools, gadgets, and trends will help to give your home and garden projects a leading edge.
Perhaps best of all, the dedicated Kids and Pet Zones mean you won't have to deal with a bunch of noisy little ones underfoot while you shop. Huzzah!
Low Country Home & Garden Show 2018
February 9-11, 2018
Savannah International Trade & Convention Center
1 International Dr, Savannah, GA 31421
Friday, February 9 | 2pm to 7pm
Saturday, February 10 | 10am to 7pm
Sunday, February 11 | 11am to 5pm
Learn more at savannahhomeandgardenshow.com
Low Country Home & Garden Show Lodging
Treat yourself to some of the most unique and beautiful lodging in Savannah with a stay at McMillan Inn. Our lovingly restored, 1888 inn offers unrivaled quality and comfort. Plus, our historic Savannah B&B  is located downtown in Savannah's lovely and fascinating historic district. Why settle for some dull hotel or motel on the outskirts of the city when you can enjoy luxurious amenities, opulent accommodations, and delicious breakfasts here in the center of the action? Reserve your room at McMillan Inn today!