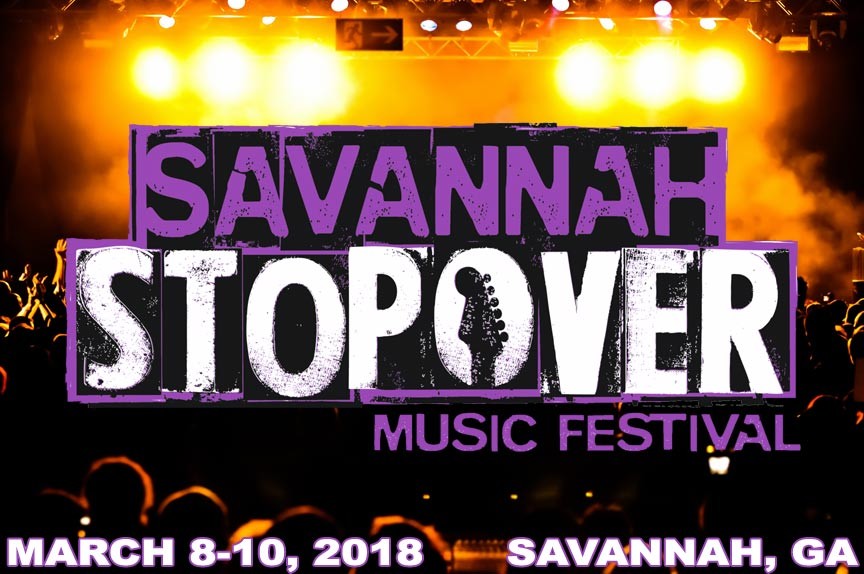 What is 3 days long and contains over 80 bands? Savannah Stopover Music Festival 2018! Come to Savannah March 10th through the 12th for the return of this beloved annual event!
Savannah Stopover was started with musicians on their way to SXSW in mind. The festival provides a welcome "stopover" for these artists to stay and play during their journey to Austin.
The festival is also a well-known place for spotting new and breaking talent. Numerous up-and-comers like Grimes, of Montreal, The War On Drugs, Future Islands, and many others played here before making it big. Which unknown artists on this year's roster will be headlining shows next year?
After 8 years, the show has become a tradition with momentum of its own. Fans unable to travel to Austin catching those same acts here. Even established regional and national acts have begun treating the festival as a stand-alone performance destination.
Savannah Stopover Music Festival will showcase 80+ bands in small to mid-size venues in Savannah's downtown Historic District. All these bands in one place for three days presents an unusual opportunity for music discovery. Attendees are allowed to take their drinks from venue to venue, as long as they stay in the historic district.
Savannah Stopover Music Festival 2018
March 8th through the 10th
Various venues around Savannah's Downtown Historic District
The full Savannah Stopover Lineup is far too long to include in this post. Visit the festival website for a full schedule, tickets, and more info.
Savannah Stopover Lodging
With more than 8,500 fans expected – not to mention the bands and support crew – you know accommodations will be at a premium. McMillan Inn's convenient location in Savannah's downtown historic district puts you just steps away from all the Savannah Stopover venues. Our lovingly restored, 1888 Italianate Revival Inn, merges modern amenities with classic style for the best in Savannah hospitality. Choose your room at McMillan Inn today!