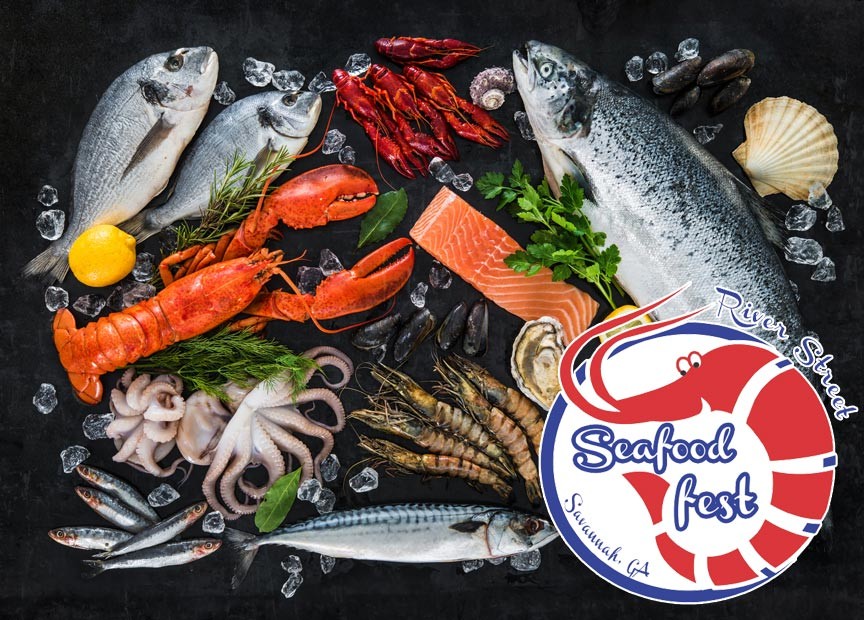 Summer is fast approaching and with it comes River Street Seafood Fest 2018! The annual festival is back from a year's hiatus and ready to rock your socks off with fresh seafood, live music, arts and crafts, and all on Savannah's famous River Street! June 1st through the 3rd, 2018.
Things are heating up in Savannah as summer approaches. May used to be River Street Seafood Fest month but, after the festival's 2017 break, it was decided to schedule it for June. Little else about the festival has changed – it's still one of Savannah's most anticipated events!
River Street Seafood Fest 2018 is your chance to indulge in the freshest fish from some of Savannah's best restaurants. Come taste the bounty from the sea the way it was always meant to be enjoyed: Southern style! Fresh shrimp, crawfish, oysters, crab, and much more will all be on the menu. In fact, one of the hardest parts of the festival is finding enough appetite to taste everything!
The 3-day River Street Seafood Fest also includes lots of great, live music. The region's best bands will be on hand and playing for you from the Rousakis Plaza Arbor Stage at 115 E. River Street. Grass skirts and Hawaiian shirts are optional but encouraged. Dancing? Well, you may not be able to help yourself when you hear these bands.
River Street Seafood Fest 2018 also includes a healthy selection of vendors selling handmade arts and crafts. Get a jump on the holiday season with some wonderful, hand-crafted, one-of-a-kind gifts.
Savannah's River Street is always good for a visit with lots of excellent shops, galleries, restaurants, and bars. A number of popular events, like Bacon Fest, Oktoberfest, 4th of July, and others are held here throughout the year. Plus, you'll rarely see a view as striking as the busy Savannah River along this picturesque, nine-block, waterfront stretch.
River Street Seafood Fest 2018
June 1st through the 3rd, 8am to 5pm daily, on Savannah's famous River Street
Visit https://savannahswaterfront.com or more information.
River Street Seafood Fest Lodging
Our opulent Savannah B&B offers true, Southern hospitality through luxurious amenities, plush guestrooms, and elegant, historic surroundings. Let us transport you to a more refined era replete with modern comforts. McMillan Inn is conveniently located downtown in Savannah's Landmark Historic District. Book your stay at McMillan Inn today!