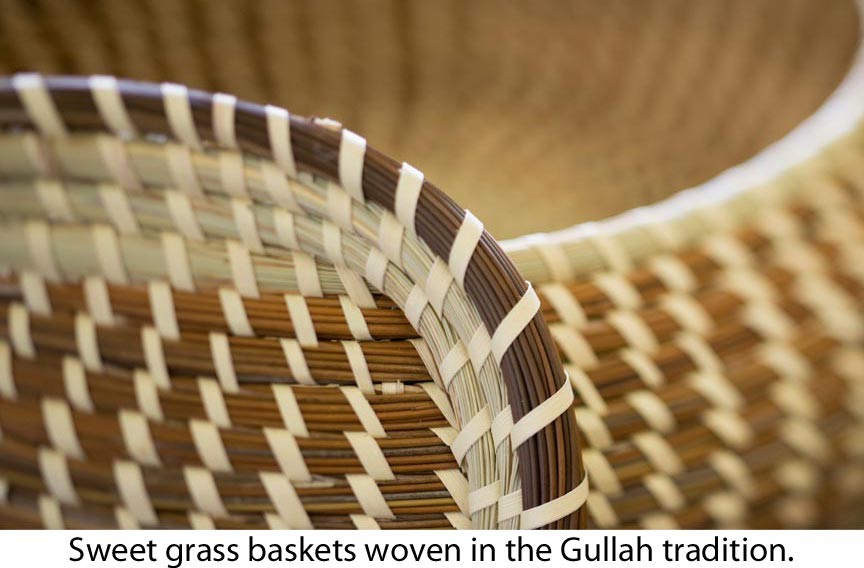 Savannah's Pin Point Heritage Museum is your doorway to the tiny African American community of Pin Point and the creole Geechee/Gullah culture of the Lowcountry.
Pin Point is a unincorporated community located just a few miles south of Savannah on the banks of the Moon River. If the name sounds familiar to you, it may be because it is the birthplace of U.S. Supreme Court Justice Clarence Thomas.
Pin Point was founded in the 1890's by the first generation of freed slaves. Isolated for nearly a century, the people within developed their own, creole language and way of life: becoming the Gullah/Geechee.
Gullah/Geechee Culture
Gullah/Geechee refers to what is essentially the same group of people but split by state lines.
"Gullah" refers to an African-American, creole, island people of South Carolina's Lowcountry. "Geechee" refers to the same group of people … but living in the Georgia Lowcountry.
Gullah/Geechee culture can be traced back to the West Africans slaves who worked island plantations along America's southern coast. The Gullah region originally stretched along the coast from Florida's Jacksonville area to Cape Fear in North Carolina. As you can imagine, this included some of the South's biggest, richest plantations. Today the region has shrunk to just Georgia and South Carolina Lowcountry.
Visit Pin Point Heritage Museum
Savannah's Pin Point Heritage Museum is your chance to experience the vibrant and fascinating Gullah/Geechee culture first hand.
The museum, itself, is housed in the historic and refurbished A.S. Varn ∓ Son Oyster and Crab Factory. The building adds to the experience via the history of Pin Point's now long-expired seafood economy.
Museum exhibits Geechee/Gullah art and artifacts, as well as film and oral history recordings. Guided tours, multimedia presentations, and live demonstrations help to bring the colorful history to life. You may see Gullah net-making, basket weaving, food prep, and more.
The Pin Point Heritage Museum
9924 Pin Point Avenue, Savannah, GA
The museum is open from 9am to 5pm, Thursday through Saturday.
Visit the museum online at www.chsgeorgia.org. You can also follow them on Facebook.
Pin Point Heritage Museum is part of the Coastal Heritage Society's offerings. These include the Savannah History Museum, the Georgia State Railroad Museum, Savannah Children's Museum, and Old Fort Jackson.
Savannah Lodging
No matter what you want to do or where you want to go in the Savannah area, McMillan Inn is here for you! What better compliment to your Savannah getaway than to stay in a historic Savannah bed and breakfast? Our comfortable accommodations offer you classic and modern comforts in true Southern style. Book your stay at McMillan Inn, now!