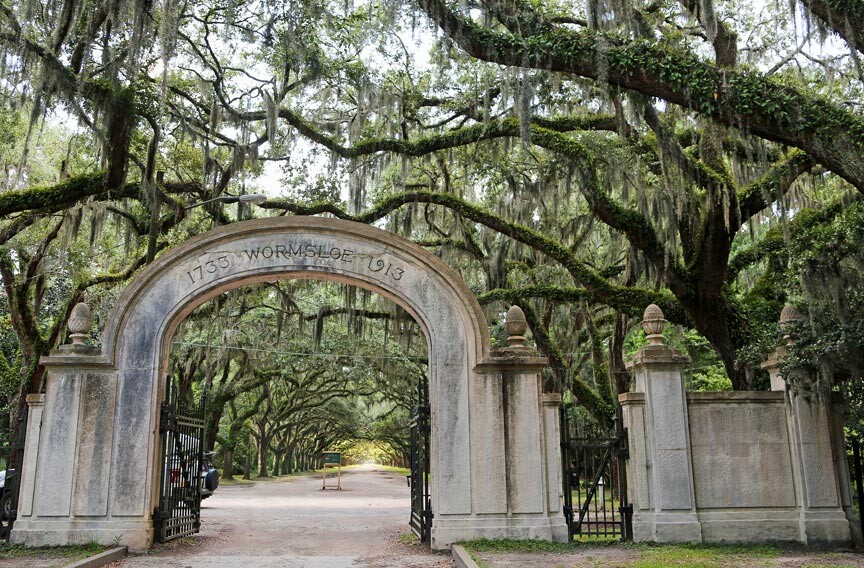 Discover a Savannah of the 1730's with a visit to Wormsloe Plantation. The State Historic Site, Georgia's oldest tidewater estate, includes historic tabby ruins, walking trails, costumed interpreters, and more!
Wormsloe State Historic Site welcomes you with one of Savannah's most iconic views: a shadowy, mile-long tunnel of Spanish moss draped, live oaks. This evocative and much photographed avenue leads to the ruins of Wormsloe Plantation, Savannah's oldest standing structure.
Noble Jones (1702–1775) built the colonial estate in 1745. Jones was a carpenter and part of the first group of settlers to arrive in Georgia with James Oglethorpe in 1733. He named his estate after the township he left behind in Herefordshire England: Wormelow Hundred. Jones' descendants retained the estate for over 200 years, before selling most of the acreage to the state of Georgia in 1973.
Visiting Wormsloe
Wormsloe Historic Site is an easy 15 minute drive from our Savannah bed and breakfast, McMillan Inn, in the downtown historic district.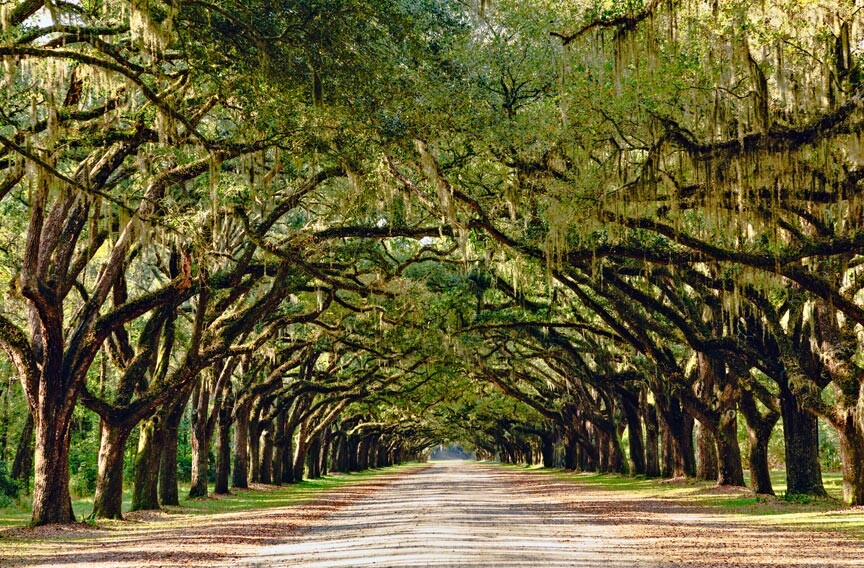 The first thing to greet you, as you pass under the historic estate's stately arch is the live oak avenue. This majestic and breathtaking feature is made up of over 400 live oak trees draped with Spanish moss. Go ahead and stop for a picture – you know you want to.
The mile-long avenue seemingly transports you to a different era. Georgia's oldest plantation, the last architectural remnant of the founding of Georgia, awaits you at the other end.
Wormsloe is surrounded by peaceful marshes and 822 acres of Georgia forest. The former plantation and its remaining structures provide a vicarious glimpse into the lives of Georgia's earliest European settlers.
The Wormsloe ruins are constructed of "tabby," a concrete made from crushed oyster shells, lime, sand, and water. Tabby was common in colonial fortifications, plantation dwellings, and commercial buildings from North Florida through South Carolina. Most tabby ruins have lost the stucco layer that usually finished the tabby.
Visitors to the plantation can view the tabby ruins of the Jones homestead, a Yamacraw hut, a Spanish-style log fort, and a blacksmiths. Fascinating artifacts excavated around the Wormsloe estate fill the museum.
The Colonial Life Area includes some typical, 18th century outbuildings and a chance to learn about the kinds of crops grown at Wormsloe. Enjoy a guided tour of the estate or venture out on the 2.3 miles of trails on your own!
The Plantation is the sight of several special events throughout the year. These highlight aspects of 18th-century life and offer a chance to interact with costumed interpreters.
Wormsloe Plantation Historic Site
7601 Skidaway Road, Savannah, GA 31406
Open Monday through Sunday, 9am to 5pm. Closed Thanksgiving and Christmas Day. Visit the gastateparks.org for directions and more information.