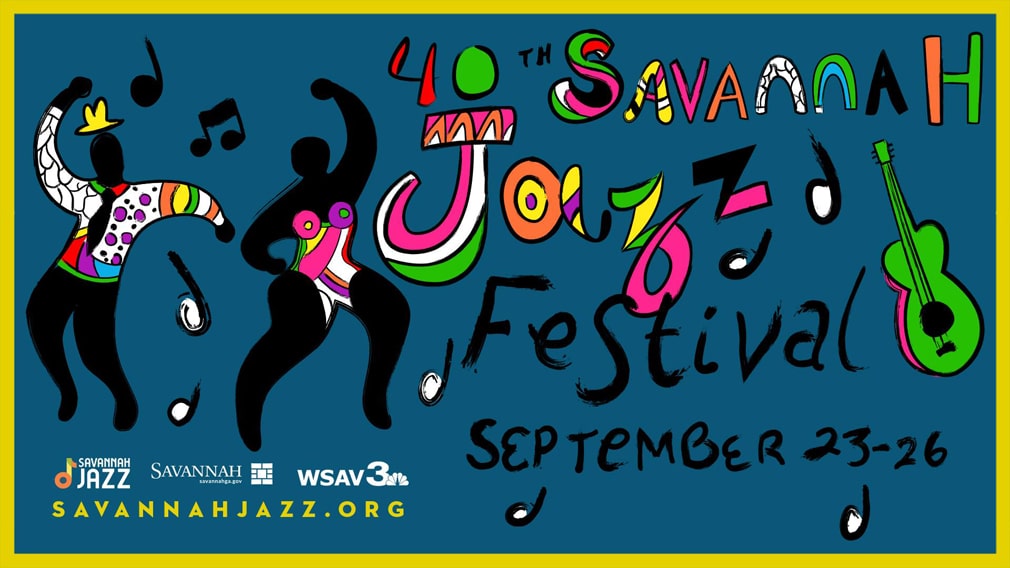 Get set for Savannah Jazz Festival 2021! The beloved annual festival celebrates its 40th anniversary, live and in-person at Forsyth Park, September 23-26, 2021.
Savannah loves jazz and has been home to a variety of important artists over the decades. Jazz legends like Johnny Mercer, Ben Tucker, Irene Reid, Joe "King" Oliver, and so many others.
Savannah Jazz Fest celebrates this august past and lively present, with a multi-day event of free performances from local, regional, and nationally recognized artists.
While 2020's festival was presented virtually, Savannah Jazz Festival 2021 sees a return to in-person concerts and events. 2021 promises 15 live performances at Forsyth Park, a film screening, and streaming Master Classes.
Headliners include Grammy-award-winning Ranky Tanky, with Savannah Jazz Hall of Fame member, Quentin Baxter, on drums.
Best of all, historic Forsyth Park is an easy, five minute walk from our Savannah bed and breakfast, McMillan Inn. Imagine the convenience: you can enjoy the free festival without all the before and after traffic hassle!
Savannah Jazz Festival 2021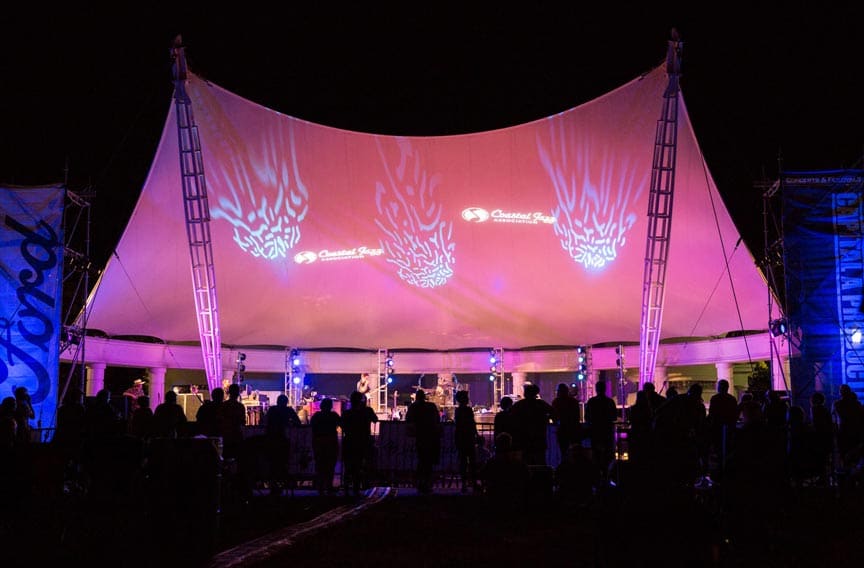 This year's collection of concerts kicks off on Friday with Blues Night. The popular evening is set to be headlined by blues singer and guitarist Anna Popovic. Blues Night will also feature Georgia musician Robert Lee Coleman and Savannah-based Eric Culberson.
The acclaimed Savannah Divas vocal trio headlines Saturday night with the 17-piece Savannah Jazz Orchestra.
Saturday also features one of the festival's brightest highlights, The Savannah Jazz Hall of Fame All Stars. The Savannah Jazz Hall of Fame All Stars feature such legends as Teddy Adams, Howard Paul, Huxsie Scott, Delbert Felix, Quentin Baxter, and Randall Reese.
Sunday closes out the festival with Grammy-Award winning headliner Ranky Tanky. The evening will also see noted pianist Kenny Banks Jr., and flute and sax virtuoso Don Braden.
All Savannah Jazz Festival concerts are free. Feel free to bring a lawn chair, blanket, and cooler along to spread out on the grass. Those looking for even more comfort and convenience can purchase Patron's Tent Seats. These premium seats include beverage tickets, appetizers, cover from the elements, and great views of the stage. Get yours before they all sell out!
Savannah Jazz Fest 2021 Schedule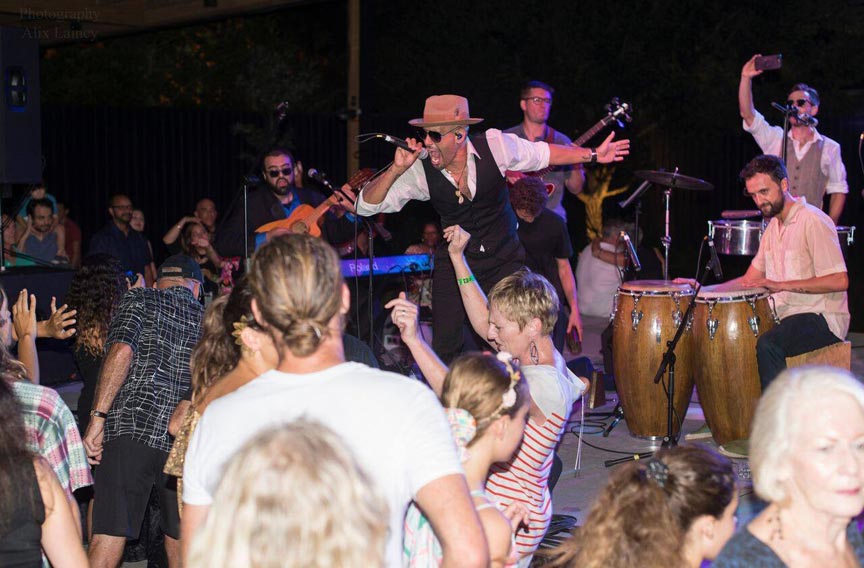 Thursday, September 23
7pm – Movie Night
Friday, September 24
Blues Night
6:30pm – Eric Culberson
7:45pm – Robert Lee Coleman
9:15pm – Anna Popovic
Saturday, September 25
3pm – TBD
4:10pm – Hall of Fame
5:15pm – John Lee/Lawrence Hobgood
6:40pm – U.S. Navy Band Commodores
8pm – Terry 'Doc' Handy
9:20pm – Savannah Jazz Divas with the Savannah Jazz Orchestra
Sunday, September 26
3pm – Gospel TBD
4pm – Grant Green, Jr.
5pm – Kenny Banks
6:50pm – Don Braden
8:10pm – Ranky Tanky
Visit savannahjazz.org for tickets and more information. You can also follow the festival on Facebook.