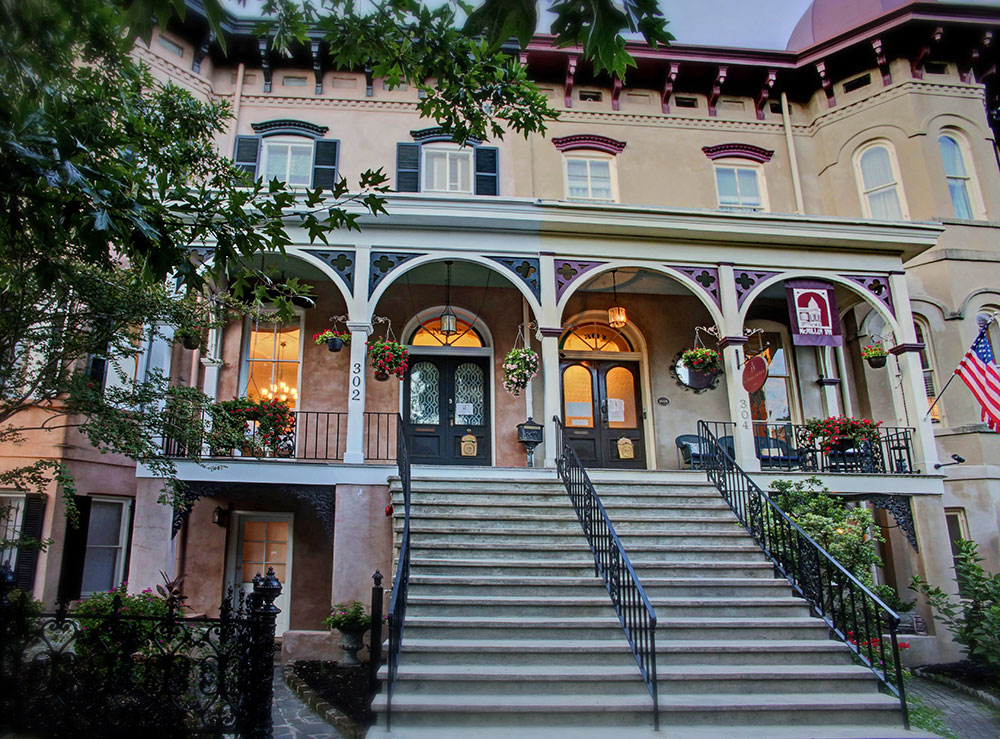 As New Year's Eve approaches, we once again find ourselves looking back over the previous year. Back at all the fun times and wonderful guests we had at our Savannah bed and breakfast in 2021.
While no year is without its challenges, we still feel so lucky to be living in a city as diverse and beautiful as Savannah, GA. Not to mention being able to share it with people just like you, all year long. It's an honor and a privilege we've never quite gotten over and a responsibility we take quite seriously.
Savannah is a very special city with so much to offer. Culture, history, entertainment, dining, shopping, outdoor adventure, and more. Our Savannah bed and breakfast is located in the downtown historic district, within minutes or even just walking distance of some of the city's most iconic attractions.
Forsyth Park, River Street, the Savannah Theatre, Georgia State Railroad Museum, Fort Pulaski, Telfair Museums, Savannah Riverboat Cruises, Bonaventure Cemetery, and so much more.
At Mcmillan Inn, we want you to experience a truly relaxing and enjoyable stay. We love Savannah and enjoy sharing the city's rich, historic beauty with our guests. Thus, it is truly gratifying to receive kudos like these below, which also offer a window into a stay at our Savannah inn.
2021 Savannah Bed and Breakfast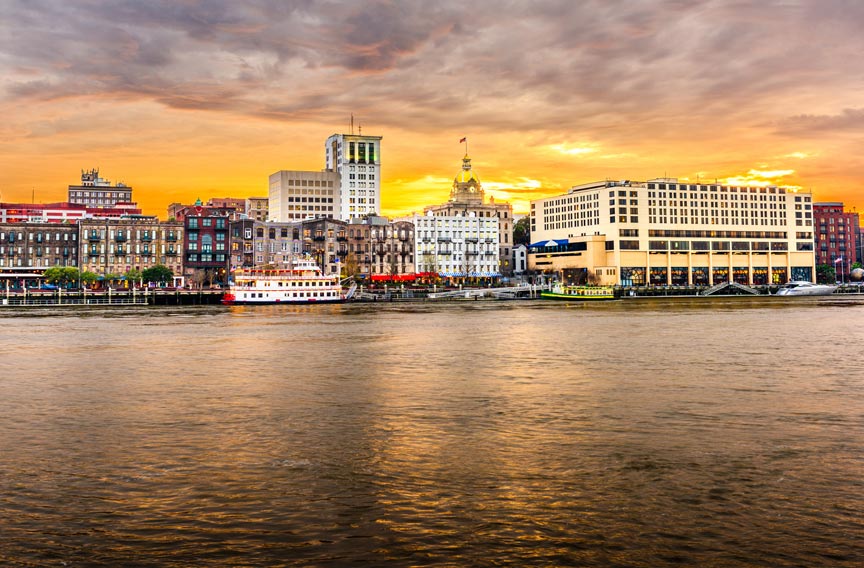 "This is our second year coming to Savannah during the holiday season and we are happy to say we have found our home away from home! The McMillan will certainly be our go to from now on. Every single staff member we encountered was delightful, helpful and delivered true southern hospitality and warmth! My husband and I stayed in the Whittaker room which was beautifully decorated, had a great shower, a cozy bed and a working fireplace. The breakfasts were divine and the freshly baked treats available at all hours were an amazing touch. On top of all of that the inn consistently smelled like a bakery — it was magical! One of the best experiences I've had while traveling all at a fabulous price! Free parking, free breakfast/snacks, and southern hospitality all in a millionaires mansion — what a steal!"
Theresa Amash – November 2021
"Our first bed and breakfast experience and we may be sold on it after this! Beautiful vintage southern home, lovely courtyard and dipping pool, comfortable bed (Lincoln room), and friendly hosts who spoiled us with breakfast, snacks, and tea. They really thought of everything when it comes to hospitality. The location was not too far from the riverfront and very close to Forsyth park and the free shuttle stop to downtown. Highly recommended!"
Gretchen Fitzsimmons – October 2021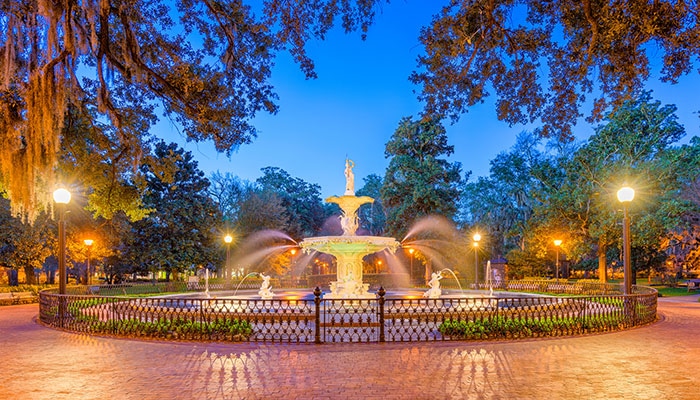 "The perfect Bed and Breakfast experience! … It was very quiet compared to other places we've stayed in Savannah, no road or train noise and we couldn't hear the other guests. The inn is really close to Forsyth Park and is in a very nice neighborhood. Its an easy walk to downtown for dinner. The owners introduced themselves over breakfast and the food was to die for. There's tables to eat inside or outside by the pool in the courtyard. Seriously, its an amazing breakfast and great service. Very romantic getaway, will definitely come back and book further in advance next time for more room choices."
Nora G – May 2021
Now On To 2022
While reviewing the previous year provides important insight, we much prefer looking forward to what's next. 2021 was a lot of fun but 2022 looks even brighter and we're excited to share it with you.
Get a jump on next year by booking your Savannah vacation getaway today. We can't wait to see you. Happy New Year!