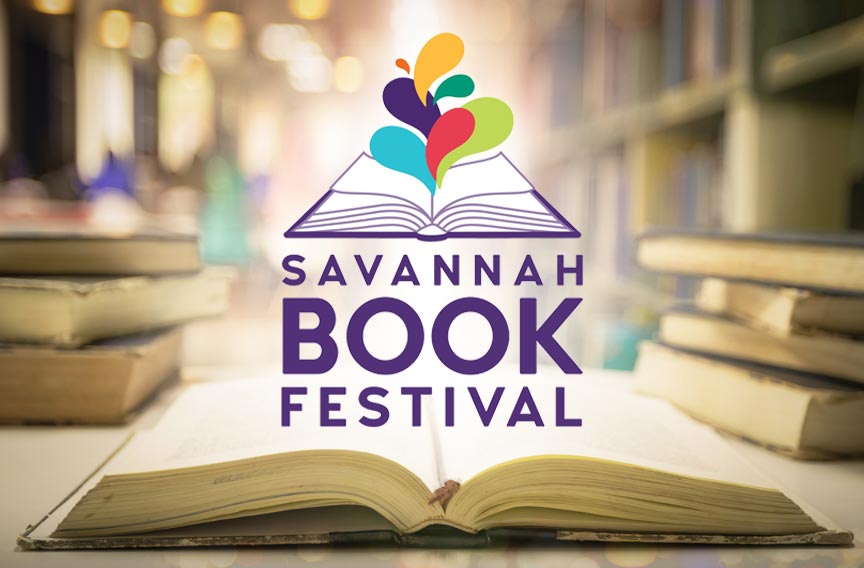 Savannah Book Festival 2022 is right around the corner, scheduled for the weekend of February 17th through the 20th. This year's in-person event headliners include David Baldacci, William Kent Krueger, and Friends & Fiction.
Bibliophiles visiting Savannah during the upcoming President's Day weekend will not want to miss a chance to attend Savannah Book Festival 2022. This beloved annual event draws both renowned authors and dedicated fans of the written word to Savannah every spring for seminars, sales, readings, book signings, and so much more.
Best of all, our Savannah bed and breakfast is located in downtown's historic district, just minutes from Savannah Book Festival and much of the best of Savannah. Spend the day at the festival and, when your done, your luxurious and historic McMillan Inn guestrooms are just a pleasant stroll or short drive away.
An In-Person Event
Though many events are currently up in the air due to the pandemic, Savannah Book Festival is still planning an in-person event. And what an event it will be!
Headliner, novelist David Baldacci, will deliver the festival's Opening Address. Baldacci has published 43 bestselling novels, including "Mercy," which was just released.
William Kent Krueger presents this year's Keynote Address. Krueger is the New York Times bestselling author of "This Tender Land," "Ordinary Grace," and the acclaimed Cork O'Connor mystery series.
The Festival Closing address will be presented by Friends & Fiction. Friends & Fiction are New York Times bestselling novelists Mary Kay Andrews, Kristin Harmel, Kristy Woodson Harvey, and Patti Callahan Henry, who have over 70 published books between them.
Saturday, February 19th is the big festival day. That's when Savannah's Telfair, Wright, and Chippewa Squares will fill to the brim with book lovers and more than 30 published authors celebrating the written word.
Guest authors will present both virtually and in person to live audiences at a variety of locations throughout the day. Check the schedule to find out when and where your favorites will be. Meet published authors, hear them talk, peruse book sales, and have your books signed. Fantastic fun!
You won't have to worry about going hungry, either. Leopold's Ice Cream, The Grey Market, and Joe's at the Jepson, and an some of Savannah's best food trucks will be on hand to satisfy any cravings that develop.
While Saturday's 30+ author presentations are free, headliner events are ticketed. Tickets go on sale at 10am, January 27th, 2022 online or in person at the Savannah Box Office. Get yours before they sell out!
Savannah Book Festival 2022 Schedule
Opening Address: David Baldacci – "Mercy"
Thursday, February 17th, 6:30pm at the Lucas Theater.
Keynote Address: William Kent Krueger
Friday, February 18th, 6pm at the Lucas Theater.
Festival Day
Saturday, Feb. 19th – 9am to 5:30pm
Author talks in and around Telfair, Wright, and Chippewa Squares.
Closing Address: Friends & Fiction
Sunday, February 20th, 2pm at the Lucas Theater.
Learn more and get tickets at the SBF website. You can also follow the festival on Facebook.