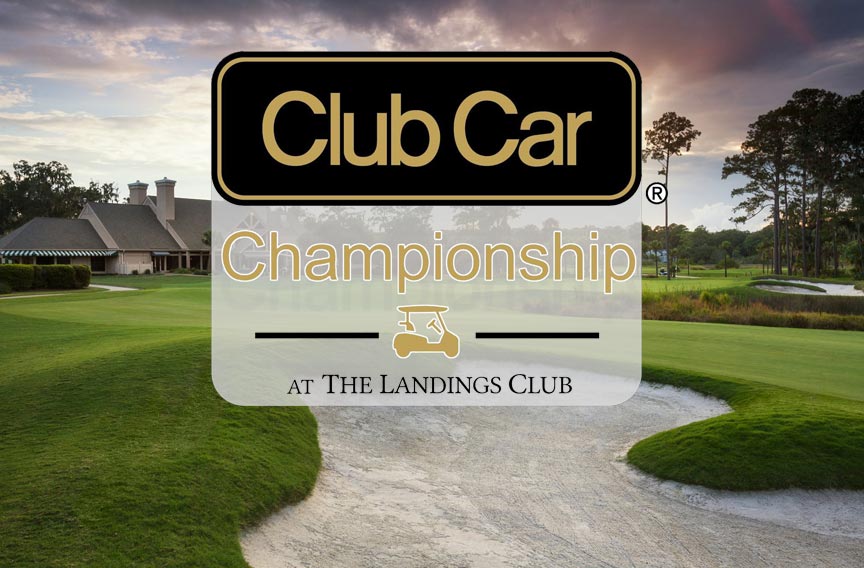 Get set for a week's worth of fun and excitement on the greens with Club Car Championship 2022! The PGA Tour sanctioned event, held on the Deer Creek Course at The Landings Club, is just weeks away. March 28th through April 3rd, 2022.
What better way to kick off spring than with a Savannah golf getaway for the 6th annual Club Car Championship? The Club Car Championship is a four-day, 72-hole, stroke-play competition with a total purse of $750,000.
It's also part of the Korn Ferry Tour, which features pro golfers who have fallen off or have yet to get on the PGA Tour. In fact, the event is a Korn Ferry Tour player favorite and draws thousands of fans to Savannah every year.
The event offers more than pro golf, too. There's also a 5K, a live concert from Brett Young, Kids' Clinics, Military Appreciation Day, and more. 2022's tournament is also is the first time since 2019 that there are no pandemic-related restrictions.
The tournament is held at Landings Club on Skidaway Island, less than a half-hour's drive from our Savannah bed and breakfast, McMillan Inn. Spend your days watching upcoming golf stars work towards their PGA Tour cards, then head back to your room at the inn, surrounded by the historic district's excellent collection of shops, galleries, and restaurants. Perfect!
Club Car Championship 2022 Highlights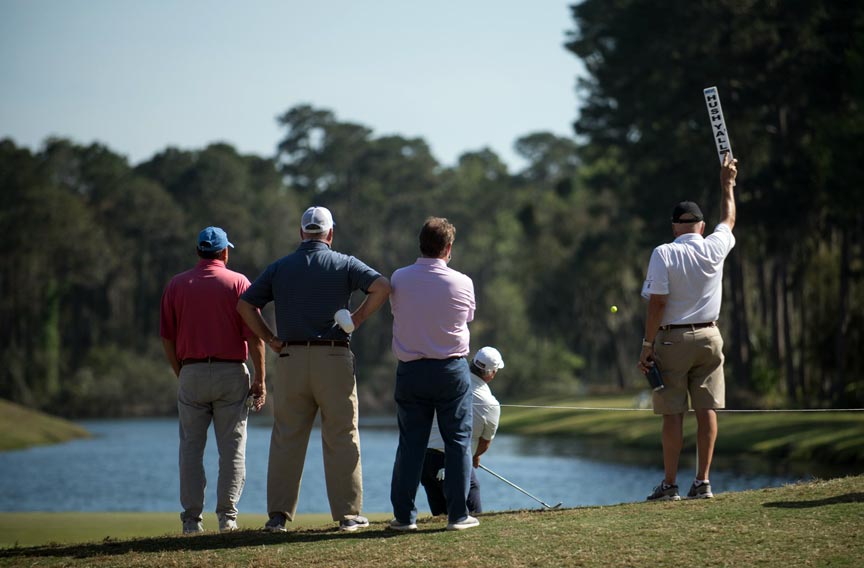 Outrun Hunger Fore Kids Cafe 5K – 9am, Saturday, March 26th
Walkers, strollers, and runners are welcome for this 5K through the Deer Creek Championship Course. Space is limited to 300 participants, so register now.
Brett Young Kickoff Concert – 7:30pm, Saturday, March 26th
Dentistry For Children Junior Clinic – 4:30pm, Monday, March 28th
1 hour of free, hands-on instruction and activities with Korn Ferry Tour professionals for kids age 17 and under at Deer Creek Practice Range.
Pro's vs. Pro's Shoot Out – 5:30pm, Monday, March 28th
A pro twosomes challenge on 5 holes of the Deer Creek Course: #10, #15, #16, #17, and #18.
Pro-Am Draft Party – 6pm, Tuesday, March 29th
The most exclusive party of the week, held at the Jepson Center of the Arts, for all amateurs playing in the Skyway Capital Markets Pro-Am.
Skyway Capital Markets Pro-Am – Wednesday, March 30th
Round One – 9am, Thursday, March 31st
Round Two – 9am, Friday, April 1st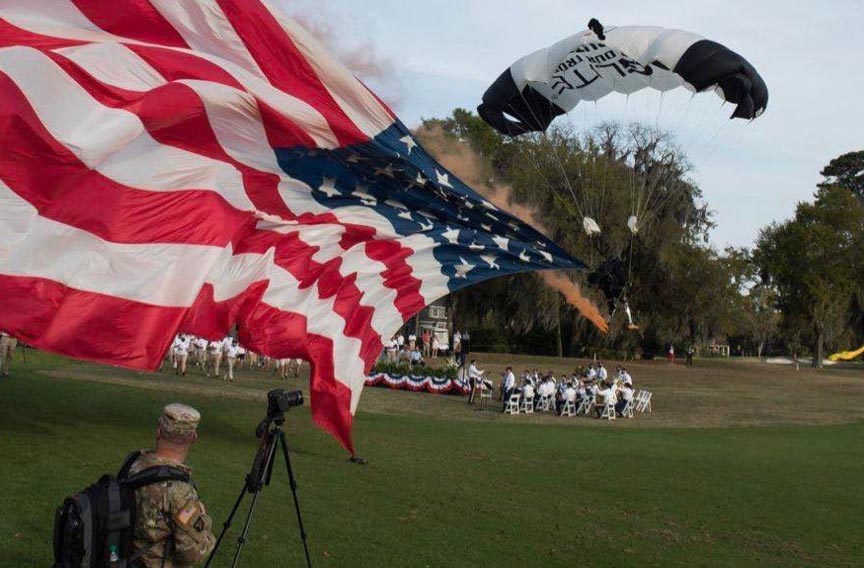 Executive Women's Day – 9:30am, Friday, April 1st
At The Landings Club – This year's Keynote Speaker: Kimberly Ballard-Washington.
Round Three and Military Appreciation Day – 9am, Saturday, April 2nd
Military Appreciation Day honors our country's servicemen and women. The day includes a Military Appreciation Ceremony with a flyover, and a chance to view a variety of military equipment.
Seersucker Championship Sunday and Final Round – 9am, Sunday, April 3rd
Dress in your Seersucker Sunday best for this event. There will be contests throughout the day for best dressed fans.
Club Car Championship 2022 is scheduled for March 28 – April 3 at The Landings Deer Creek Course: 25 Deer Creek Dr, Savannah, GA 31411.
All events are open to the public and held on the Deer Creek Course at The Landings Club, unless otherwise stated. Tickets are available online. Learn more at the tournament website.