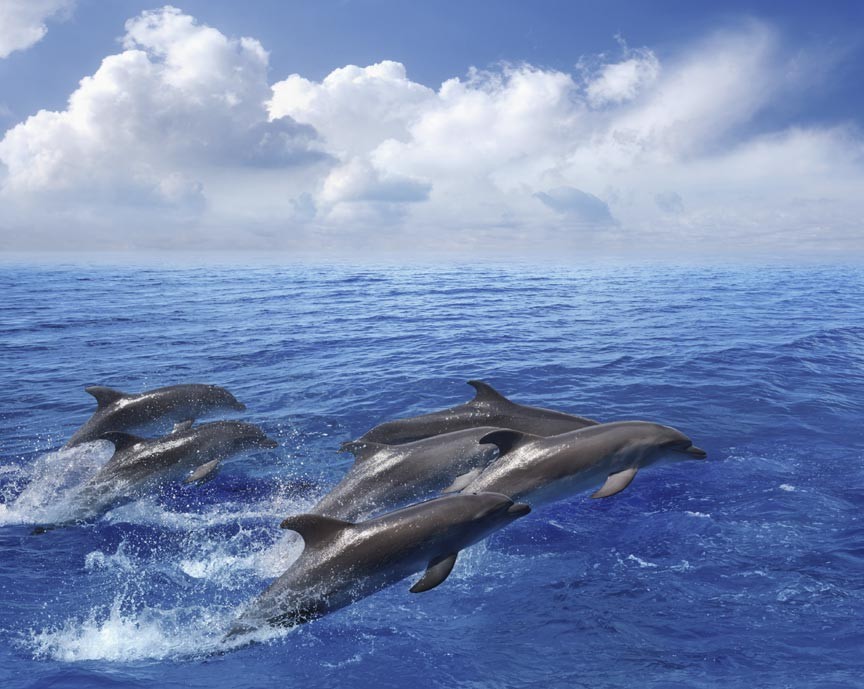 How do you make a two-hour, narrated cruise to see sights like Savannah's waterfront and Tybee Island Lighthouse even better? Add in dolphins, of course, on a Savannah Dolphin Watching Cruise!
The waters around Savannah contain lots of amazing and beautiful sea life including Atlantic bottlenose dolphins. Dolphin Magic Tours' guarantees you'll see dolphins during one of their two-hour, narrated cruises.
Dolphin Magic Tours take place onboard a 41 foot, twin turbo diesel tour boat capable of carrying up to 48 people during a Savannah dolphin watching cruise. During the cruise, you'll be able to just sit back and relax during the two-hour narrated cruise along Savannah's historic waterways and out towards Tybee Island.
During the cruise, you'll be shown such famous sights as Savannah's historic waterfront and Riverstreet, the Waving Girl statue of Florence Martus, Fort Jackson, Fort Pulaski, Cockspur Island and lighthouse, Tybee Island and historic Tybee Island lighthouse, as well as – you guessed it – dolphins in the wild!
Depending on where the dolphins are when the tour commences, the order with which said sights are visited may vary due to weather, tides, and dolphin location.
Adult, Atlantic bottlenose dolphins are between 6 and 12 feet in length and can weigh as much as 800 pounds. The pods of dolphins you'll see during your Savannah dolphin cruise will be looking for food – hunting for fish or prowling along the sea bottom for some crustaceans. Because feeding dolphins is destructive to them and, thus, federally prohibited, don't expect to get too close to these wonderful animals and absolutely no feeding or touching them is allowed.
Dolphin Magic Tours' cruise season runs from March through to November. Anyone planning on taking a Savannah dolphin cruise should bring sunscreen and a camera – you wont want to miss a chance to snap any of the sights you're in for!
Savannah Dolphin Cruise
Dolphin Magic Tours
Call to reserve your tour – (800) 721-1240
reelemn.com
Savannah Lodging
You'll experience complete relaxation at Savannah's McMillan Inn, surrounded with all the amenities and romantic atmosphere you want, while taking advantage of some of the most affordable rates around. Conveniently located in the Landmark Historic District, within minutes of Savannah's most popular destinations, at McMillan Inn, elegance, value, and Victorian charm are yours.