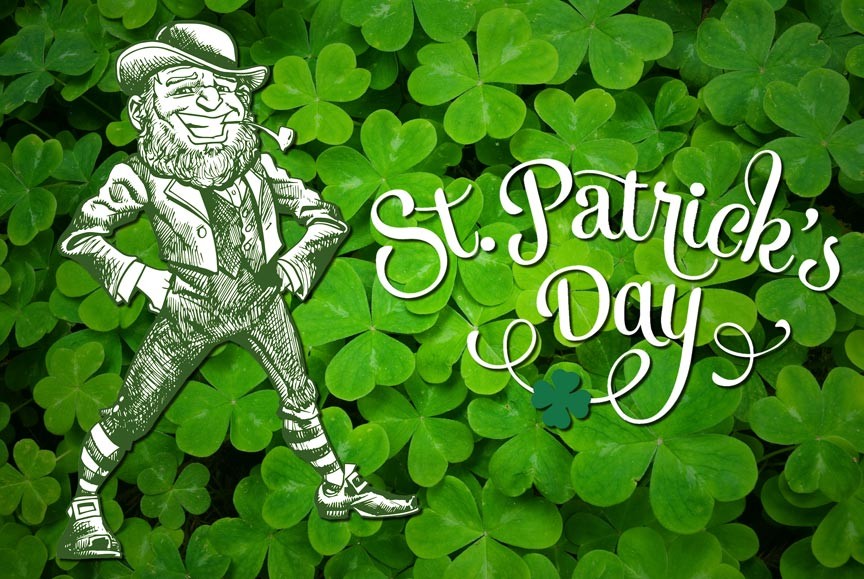 March is nearly upon us and with it the greening of Savannah: St. Patrick's Day! The variety of ways we celebrate a Savannah St. Patrick's Day are many and diverse. The month is full of events: festivals, concerts, races, and – of course! – a St. Patrick's Day Parade. Read on to discover the many ways this fun holiday is celebrated in the Garden City!
The Irish have been a part of Savannah since it's inception. Then, in the 1830's and 1840's, they came here in droves to escape the Irish Potato Famine. In fact, much of Southern Georgia was built by this influx of Irish labor.
Consequently, the Irish influence in Savannah is strong to this very day. No wonder St. Patrick's Day one of our bigger holidays!
St. Patrick's Day in Savannah is actually a bit of a misnomer. March (and even a portion of February!) is taken up with Irish related events. In Savanah, it might be more accurate to call it "St. Patrick's Month!"
Savannah St. Patrick's Day Events
Savannah Irish Festival – February 17-19
A weekend full of activities highlighting aspects of authentic Irish culture. (read our post about this annual festival here)
Rockin' Road to Dublin – February 26, 7pm
Rockin' Road to Dublin combines Irish dance, the energy of a rock concert, and the production value of a Broadway theatrical. rockinroadtodublin.com
Greening of the Forsyth Park Fountain – March 10, 12 pm
Come watch the first step in a long-standing Savannah St. Patrick's Day tradition: the dyeing of the city's fountains, starting with the fountain in Forsyth Park!
March of Dimes 5k Shamrock Run – March 10, 5:45 pm
2,000 runners and walkers kick off Savannah's St. Patrick's Day with a 5K through Downtown Savannah, starting in Ellis Square. www.fleetfeetsavannah.com
Irish Heritage Dance – March 10, 8 pm
Join in the celebration at Alee Shriner's Temple and see some of the area's best Irish dancers of all ages show off their heritage, tradition, and talent.
Craft Brew Races – March 11, 12-4 pm
The Craft Brew Races at the Savannah International Trade & Convention Center follows up a timed 5k road race with a three-hour craft beer festival featuring 30+ breweries, live music, and food trucks. craftbrewraces.com
St. Practice Day Bar Crawl – March 11, 4-11 pm
Explore the best pubs around the city with the St. Practice Day Charity Bar Crawl! www.staffordpromotions.com
Tara Feis Irish Fest – March 11, 2017 | 11 am-5 pm
A 24-year, family-friendly, non-alcoholic, tradition held in Emmet Park. The festival features Irish musicians, dancers, performers, and fun activities for all ages.
Tybee Irish Heritage Parade – March 11, 3-5 pm
The 15th annual Tybee Island Irish Heritage Parade promises colorful floats, bands, marchers, bagpipes, and more. The parade starts off at Tybee City Hall, then proceeds down Butler Avenue to Tybrisa Street – all right off the beach!
Shamrock Festival & Oyster Roast – To Be Announced
A family-friendly festival Skidaway Island State Par with oysters, hot dogs, and other delicious foods. Hosted by the LGBT community of Savannah, the event also features live music, a silent auction, bingo, a raffle, and more!
Celtic Cross Ceremony and Reception – March 12
Irish Catholics gather to celebrate and speak about their heritage in a ceremony at Emmet Park's Celtic cross statue.
Celtic Women – March 14, 7 pm
The multi-platinum international music sensation Celtic Woman presents their captivating new show "Voices Of Angels" at the Savannah Civic Center. savannahcivic.com
St. Patrick's Day Fire Ball – March 18, 7-11 pm
IAFF Savannah Firefighters invite you to the St. Patrick's Day Fire Ball. An open bar, hors d'oeuvres, silent auction, raffle prizes, and live music at the Ships of the Sea Maritime Museum. www.facebook.com
Jasper Green Ceremony – March 16, 5 pm
This annual ceremony brings members of the Irish community together to honor our military, past and present. Held in Madison Square at the Jasper Green Monument.
Top 'O the Mornin' Run – March 17, 6 am
Run the St. Patrick's Day Parade route before the crowds arrive. The only requirement of this free event is that you say "top o' the mornin'" to anyone you see! www.fleetfeetsavannah.com
St. Patrick's Day Parade – March 17, 10:15 am-2 pm
The Savannah St. Patrick's Day Parade is one of the biggest parades in the world. A tradition for more than 190 years, the parade attracts thousands for the spectacle.
St. Patrick's Day Festival – March 16-18
Restaurants, bars, food and drink vendors, and multiple stages of live music will join in the celebrations on River Street for what may be the biggest St. Patrick's Day party in Savannah.
Savannah's Kilt and Color Run – March 18, 8 am
A family-friendly St. Patrick's running festival. This event features a timed, clean 5k, a free kid's 1/2 mile powder run, and a 5k fun run at the Hutchinson Island Race Track. runsignup.com
Savannah St. Patrick's Day
No matter what aspect of St. Patrick's Day you want to celebrate, or how you want to celebrate it, Savannah has you covered! Now all you need is accommodations in Savannah. McMillan Inn would be proud to host your stay for your St. Patrick's Day celebrations or anytime!
Savannah Lodging
Our lovingly restored, 1888 Italianate Revival Inn is centrally located in Savannah's Historic District. Ths means you'll be within walking distance of many of the events listed above, as well as all the best restaurants, shops and galleries. Book your stay at McMillan Inn today!