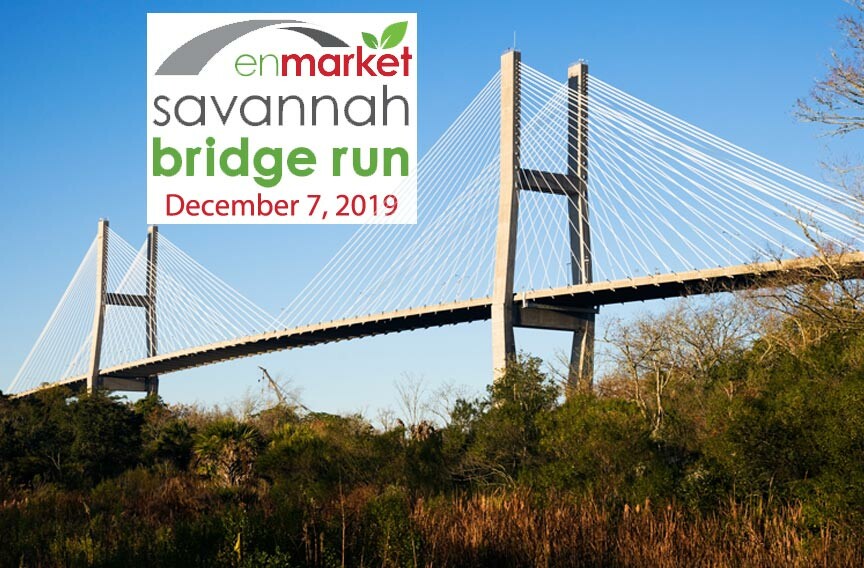 Come challenge yourself at "the South's toughest bridge race" – Savannah Bridge Run 2019. The annual race sees participants competing in 5K, 10K, and 15K road races across Savannah's historic Talmadge Memorial Bridge. December 7th, 2019.
If the idea of running across Savannah's Talmadge Memorial Bridge 1, 2, or even 3 times sounds fun then the annual Savannah Bridge Run is for you!
The Talmadge Memorial Bridge is a 1.4 mile long cable-stayed bridge that connects downtown Savannah to Hutchinson Island over the Savannah River. The iconic span offers runners a slight, 5.5% grade and takes them some 196 feet above the river.
Runners have the option to compete in one of three different events.
The 5K Race involves crossing the span, from Hutchinson Island to downtown Savannah, just once. The 5K race includes a Ruck Division. Rucking is when you compete while wearing a weighted "rucksack" or backpack.
The 10K Race starts off from the downtown Savannah side and crosses the bridge twice.
The JCB Double Pump is for those who wish to go whole hog and run in both races! Phew!
All finishing runners receive a race specific participation medal, a long sleeve Savannah Bridge Run 2019 shirt, and access to the post-race party. That's right: there will be a Post-Race Party in Franklin Square with stew, cold beer, and live music from Whiskey Run. Franklin Square is also home to a number of great shops.
Health & Wellness Expo and Costume Contest
An annual Health & Wellness Expo in the Savannah Civic Center (301 W. Oglethorpe St.) accompanies the race with running and health-related vendors, merchandise, and more. Runners should pick up their registration packets at the Expo on Friday, December 6.
Savannah Bridge Run also encourages runners to join in the annual Bridge Run Costume Contest. Costumed participants will be judged by race volunteers and staff with prizes awarded to winners after the 5K awards. Too much fun!
Savannah Bridge Run 2019 Schedule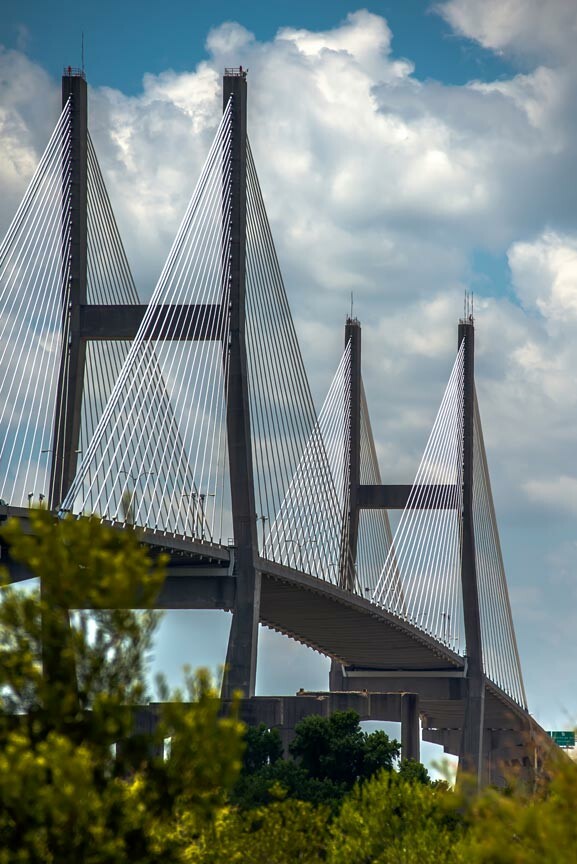 Friday, December 6
10am to 7pm – Packet Pick-Up and Health & Wellness Expo
Saturday, December 7
7:50am – Kid's Race
8:00am – 5K and Double Pump start
8:15am – Post Race Party begins
9:00am – 10K start
9:15am – Live Music by Whiskey Run
10:00am – 5K Awards
10:15am – Live Music by Whiskey Run
10:45am – Costume Contest/Ruck Awards
11:00am – 10K and Double Pump Awards
11:45am – Post Race Party ends
Visit the Savannah Bridge Run 2019 website for more details. You can also find the event on Facebook.
Savannah Lodging
McMillan Inn's convenient location in the downtown historic district puts you within easy distance of the Bridge Run and much of the rest of what people come to Savannah for. Make the most of your Savannah getaway with a stay in one of our luxurious guest rooms. Book your stay at McMillan Inn today!