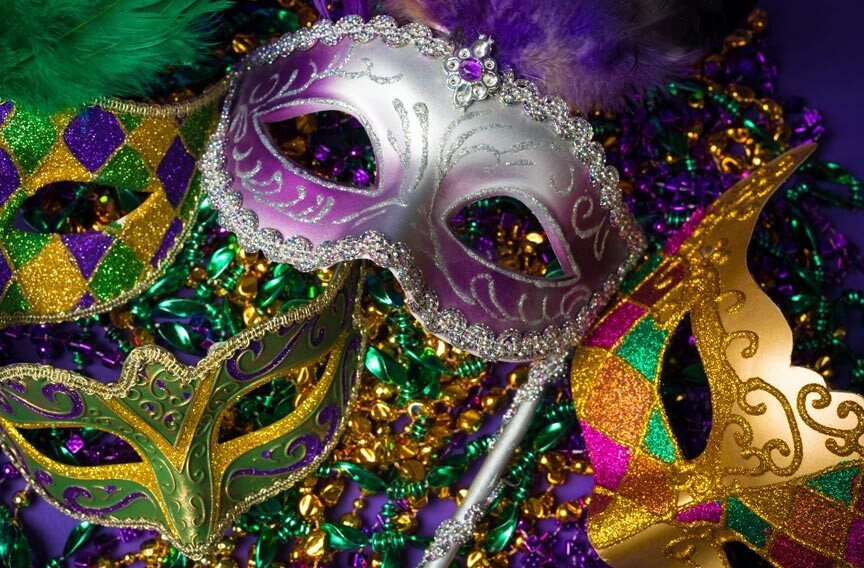 As February approaches, thoughts turn to love and … Mardi Gras! Mardi Gras is celebrated all over the world, including right here on Tybee Island. Come experience a Savannah Mardi Gras on Tybee, February 22, 2020!
When thinking of Mardi Gras, most people first think of New Orleans, and no wonder.
The first American Mardi Gras was celebrated in 1703, in Mobile, AL while the city was still the capital of French colonial Louisiana. When New Orleans became the capital of Louisiana in 1723, the Mardi Gras tradition followed. The city continues to host one of the world's largest Mardi Gras events to this day.
But it's certainly not the only city hosting one.
Tybee Island hosts Savannah Mardi Gras. Tybee is a beautiful, barrier island located just 20 minutes or so from the heart of downtown Savannah.
Mardi Gras Tybee 2020
The Tybee Island community is well known for its unique, fun-loving character, making it a natural host for Mardi Gras.
Some Mardi Gras festivals hew more closely to the event's religious origins, while others are decidedly more lighthearted. Here, we encompass a range of traditions, from the celebration's ancient roots to more modern expressions. And always with an aim for festive, family-friendly fun.
Mardi Gras Tybee is schedueld for February 22nd this year. The island will be alive with people, live music, food fun, and purple, gold, and green. Signature events include the Mardi Gras Tybee Parade, the Mardi Gras Tybee Street Party, with free live entertainment.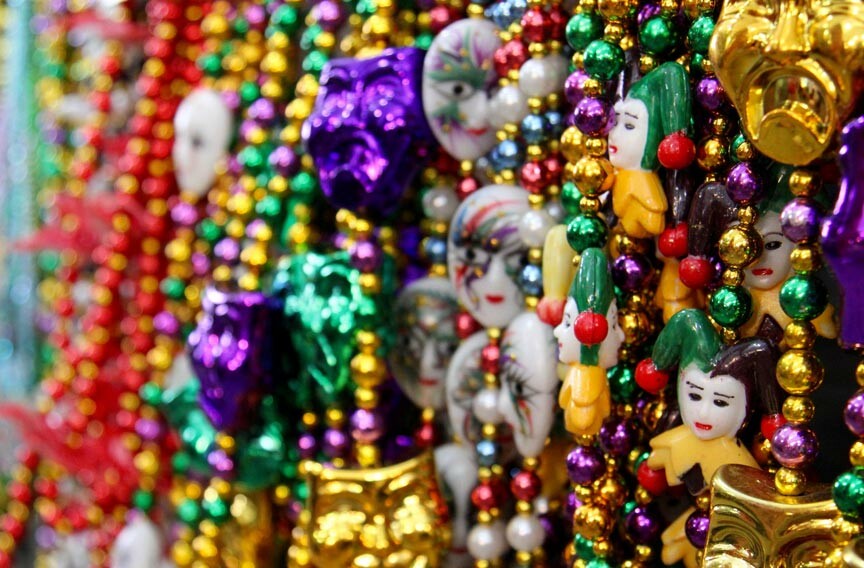 The Mardi Gras Tybee Parade starts at 2pm with floats, bead throws, live bands, marchers, and more. The parade route begins at Memorial Park, heading south on Butler Avenue towards the beach on Tybrisa Street.
A costume contest follows the parade, with the winners crowned King and Queen of Mardi Gras Tybee 2020. Why, that could even be you!
The Mardi Gras Tybee Street Party follows, hosted by the newly crowned King and Queen and featuring Willie Jackson and The Tybee Blues Band.
Mardi Gras Tybee 2020 Event Schedule
Live Entertainment TBA – 12pm to 2pm
Mardi Gras Parade – 2pm
Willie Jackson and The Tybee Blues Band – 3pm
Costume Contest – 4pm
Street Party – 4:30pm
Learn more about Tybee Mardi Gras at tybeeisland.com. You can also follow the event on Facebook.
Laissez les bon temps rouler!
Savannah Lodging at McMillan Inn
Our Savannah inn is less than 30 minutes away from Tybee Island. In fact, the convenient location of our Savannah bed and breakfast in the downtown historic district means you'll be just minutes away from the best of Savannah. Theater, dining, shopping, history and more – plus our own luxurious guest accommodations and top-tier amenities. Make your Savannah getaway complete with a stay at McMillan Inn!