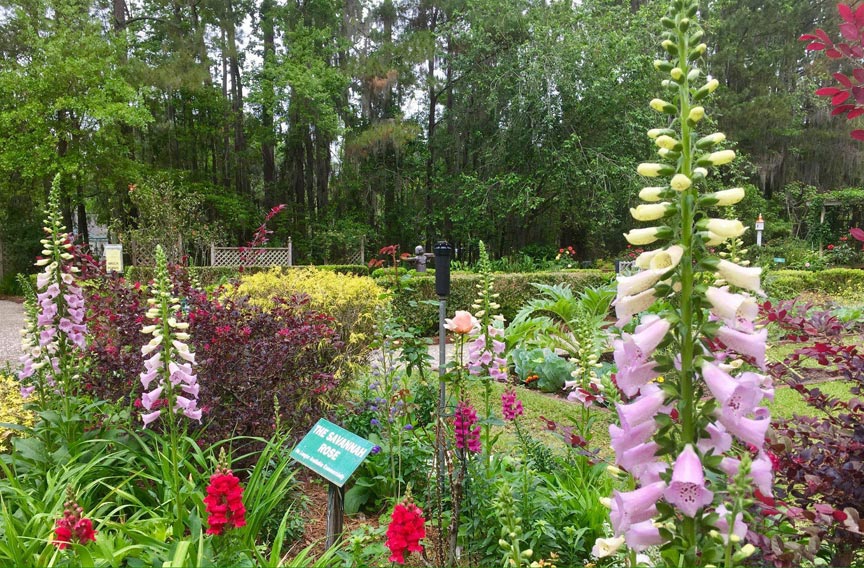 The weather is warming, foliage is greening, and the urge to get up out into the great outdoors becoming harder to ignore. All signs that spring is just around the corner and a perfect time to visit the Savannah Botanical Gardens.
Imagine exploring the peaceful walking trails of a sprawling green space that is alive with a diverse array of flowering plants. Roses, camellias, azaleas, ferns, herbs, and more.
The Savannah Area Council of Garden Clubs started the Savannah Botanical Gardens, an all-volunteer effort, in the late 1980's. The gardens include 10 acres of formal and naturalistic plantings. It also includes a two acre pond, amphitheater, and the historic Reinhard House.
The gardens are located just south of historic downtown Savannah at 1388 Eisenhower Drive. This is less than 15 minutes from our Savannah bed and breakfast, McMillan Inn, and can make for a fun and relaxing excursion.
Visiting the Savannah Botanical Gardens
The Savannah Botanical Gardens include both formal and naturalistic gardens. Formal collections include herb, vegetable, rose, and perennial gardens. There are also four seasonal gardens: summer fall, winter, and spring. The naturalistic or less formal planting collections include a fern garden, bog garden, shade garden, and a camellia and azalea garden.
The formal gardens are located just off the parking lot in nicely arranged in ordered spaces. Nature trails lead from the formal gardens around the acreage past the naturalistic and native plant collections.
Benches placed strategically throughout the gardens provide maximum enjoyment of the surroundings. A lovely and quiet little picnic area has also been set aside. Bring along a some food and enjoy it surrounded by the garden's natural splendor.
The two acre pond at the garden's center is another popular spot, with plenty of opportunities to watch wildlife. In fact, the gardens have been recognized as an official wildlife habitat. Other features include beehives, an amphitheater, and the historic, 19th-century Reinhard House.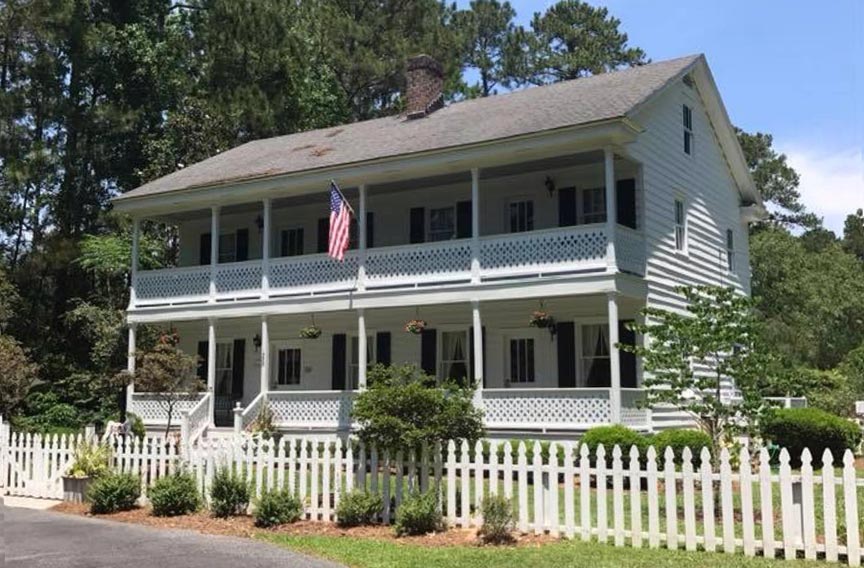 Savannah Botanical Gardens are open during daylight hours, every day of the year. Admission is free but please consider leaving a donation. The gardens are dog friendly but dogs must be on a leash, well behaved, and picked up after. Garden walkways are mostly wheelchair accessible.
Learn more online at www.savannahbotanical.org. You can also find the gardens on Facebook.
Savannah is home to many such locations of subtle peace and beauty and we'd love to tell you all about them. McMillan Inn loves sharing Savannah with all our guests and are looking forward to seeing you soon!