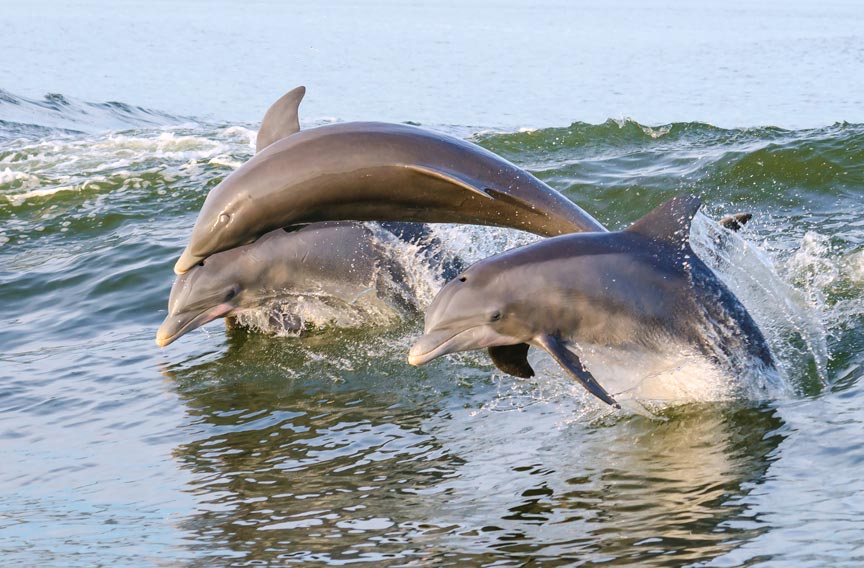 Savannah, Georgia is home to lots of fun things to see and do but very few offer as unique an experience as a Savannah dolphin tour.
Georgia coastal waters are teeming with life, including Atlantic bottlenose dolphins. This is especially true for the waters around Savannah and Tybee Island. In fact, it's hard to miss the dolphins around Savannah. They are a common sight from Savannah beaches, docks, and riverbanks.
For those looking to catch more than a quick glimpse of these beautiful animals, however, we recommend a Savannah dolphin tour. Luckily, Savannah is home to a selection of reputable dolphin cruise companies.
The Dolphin Tour Experience
Savannah dolphin cruise captains know the habits of our local dolphins and will take you out to wherever they are. This can be out as far as Tybee Island, near where the Savannah River empties into the Atlantic, or some where in between.
Adult, Atlantic bottlenose dolphins are around 6 to 12 feet long and can weigh up to 800 pounds. Those you see during your tour are hunting for fish and crustaceans and should be quite active.
Once the captain spots dolphins, dolphins are spotted, they'll likely turn off the engine so that the dolphins will closer. Dolphins are curious and will often come over to investigate a still boat. Perhaps they're all on a Savannah human watching tour?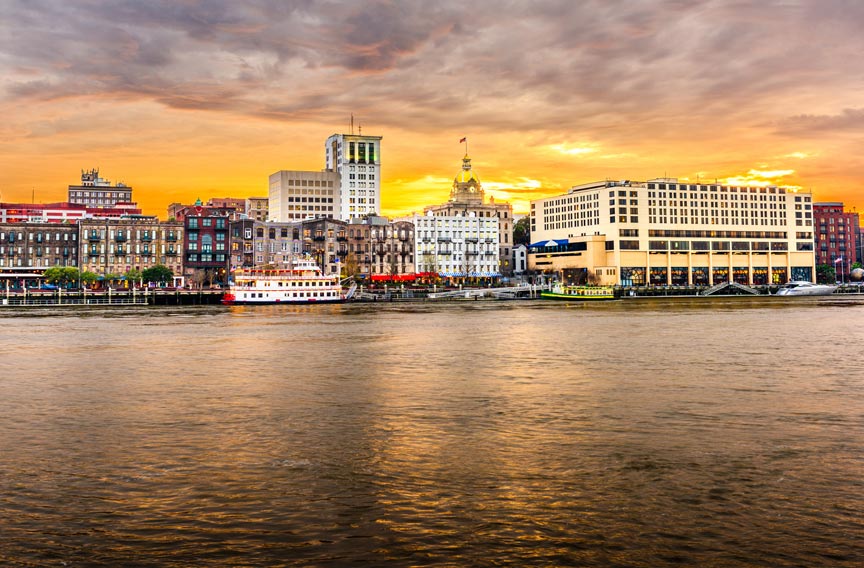 Seeing dolphins up close as they hunt and frolic is a thrilling experience. These are truly magnificent animals but also federally protected. No matter how close they get to the boat, please remember that it is illegal to feed or touch a wild dolphin.
Your Savannah dolphin tour will include more wildlife other than dolphins. You'll also be treated to lots of iconic scenery. Don't forget, you're touring Savannah's historic waterfront, home to such views as River Street, the Waving Girl statue, Fort Jackson, Fort Pulaski, Cockspur Island lighthouse, Tybee Island lighthouse, and more.
Of course, there's no guarantee you'll see all these things on your cruise but you'll definitely see some of them.
Savannah Dolphin Tour Providers
Savannah has many different tour providers, all with their own tour styles and perks. Below is a short list of highest rated providers in the area. Look through their options for the one that best suits your expectations.
Alternately, McMillan Inn would be happy to act as concierge for your tour. Just let us know!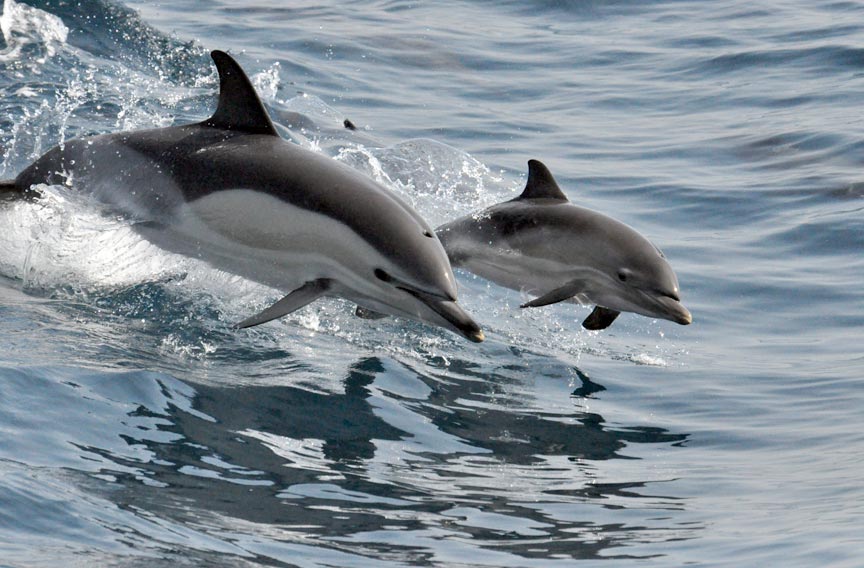 Bull River Cruises
36 Wilmington Island Rd, Savannah, GA 31410 – (912) 898-1800 – website
Captain Derek's Dolphin Adventure
3 Old US Hwy 80, Tybee Island, GA 31328 – 912-658-2322 – website
Captain Mike's Dolphin Tours
1 Old Us Hwy 80 E, Tybee Island, GA 313128 – 912-786-5848 – website
Mermaid Pirate Dolphin Tour
309 Battery Crescent, Savannah, GA 31410 – (912) 308-9112 – website